Jan. 22: Allen will earn $250K upon reaching both 35 and 40 games finished, Heyman tweets. He'll receive $500K for reaching 45, 50 and 55 games finished, and he'll also receive a $500K assignment bonus in the event that he is traded.
Jan. 20: The deal is official, Jon Heyman of Fancred tweets. The incentives are for $2MM, not $2.5MM, Jeff Fletcher of the Southern California News Group reports.
Jan. 18: Allen will be guaranteed $8.5MM and can earn another $2.5MM based on his number of games finished, Rosenthal tweets. It's a straight one-year deal with no options, which will allow Allen to re-enter the market next offseason — hopefully on the heels of a rebound campaign. The signing is still pending a physical.
Jan. 17: The Angels have reportedly secured a one-year deal with veteran reliever Cody Allen. Ken Rosenthal of The Athletic (Twitter link) first indicated that something may be in place, while ESPN.com's Jeff Passan and Alden Gonzalez (Twitter links) reported that terms had indeed been agreed to.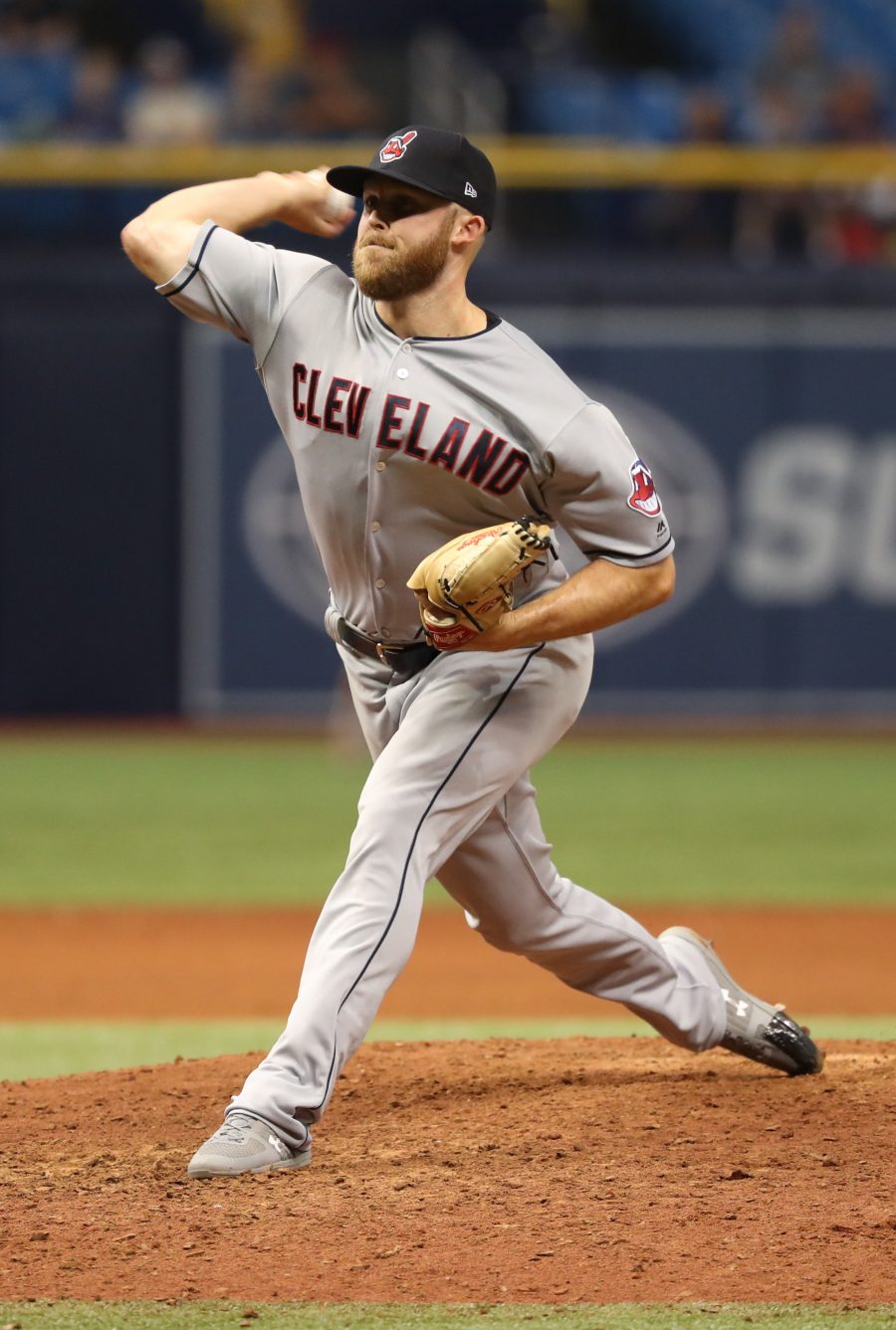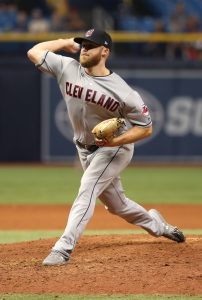 The Meister Sports Management client will need to pass a physical before the deal is official. If and when that comes to pass, it seems he'll earn something in the realm of $9MM, though that's not fully clear. Incentive pay could also be a feature, though that too has yet to be reported. Neither is it yet known whether the pact includes an option, though Passan suggests that's also a possibility.
Notably, Rosenthal indicates that Allen was specifically seeking an opportunity to function as a closer — a role he has a rather clear path to in Anaheim. By prioritizing the opportunity over the total length and guarantee, he could hope to bounce back and reenter the market next winter in search of a bigger deal. Prior to his messy 2018 campaign, after all, Allen had seemed on track for a sizable, multi-year pact in free agency.
This time last year, Allen had just agreed to a $10MM deal to avoid arbitration in his final season with the Indians. He had long since laid claim to the team's closer role. In total, as of the conclusion of the 2017 season, Allen had run up 373 2/3 innings of 2.67 ERA pitching with 11.7 K/9 against 3.4 BB/9 and 122 games saved.
With an immaculate record of durability, ample high-leverage experience, and consistently robust velocity readings and swinging-strike rates, Allen had all the makings of a top free agent closer. He was due to hit the market at a relatively youthful thirty years of age. That version of Allen might reasonably have looked to a contract like the Mark Melancon deal as a floor in free agency.
Instead, things went south in 2018. It was hardly a complete disaster, as Allen was healthy enough to make seventy appearances and save 27 ballgames while showing many of the same skills he always had. But it was a thoroughly diminished version of the hurler in many regards.
For starters, Allen averaged a career-low 94.0 mph with his fastball — a notable, though hardly monumental, decline from his typical levels. Whether that was the root cause isn't entirely clear, but opposing batters seemingly found it easier to fight off his sliders; their contact rate on balls out of the zone jumped from below fifty percent (as low as 44.3% in 2017) all the way up to 56.9% last year. Ultimately, Allen recorded a 12.7% swinging-strike — his lowest since he became the closer for the Indians — while hard contact soared to 38.4% and he coughed up nearly a homer and a half per nine innings.
That's not to say that all is lost. Perhaps Allen can rediscover a bit of juice on his heater, or otherwise adjust. He did end up being a bit unlucky, with Statcast crediting him with a .306 xwOBA that lagged the .323 wOBA that hitters produced against him. Things certainly didn't end on a promising note, as Allen was bombed in two postseason appearances, but he may only be a mechanical adjustment or restful winter away from clicking back into gear.
The Halos, clearly, will take a roll of the dice on a return to form. As with rotation additions Matt Harvey and Trevor Cahill, the organization clearly hopes to unearth some gems — or, at least, pick up some solid innings at a reasonable price — without tampering with its post-2019 balance sheet. Allen is certainly a reasonable risk, with clear upside, though the pitching unit as a whole still underwhelms on paper.
Photo courtesy of USA Today Sports Images.