3:06pm: Herrera's third-year option is valued at $10MM with a $1MM buyout, tweets Bruce Levine of CBS Chicago / 670 The Score. That indicates that Herrera will earn $17MM between the first two seasons of the deal, with the buyout making up the remainder of that $18MM guarantee. The exact terms of the vesting option remain unclear, though Levine notes that Herrera will need to be healthy in both 2019 and 2020 for it to vest, so it's likely a combined number of innings pitched or appearances that'll trigger the third year. As with all vesting options, it'll revert to a straight club option if Herrera does not meet the designated criteria.
1:45pm: The White Sox are in agreement with free-agent righty Kelvin Herrera on a two-year contract that will promise him $18MM, reports Jeff Passan of ESPN (Twitter link). The Wasserman client's contract will also come with a vesting option for a third season. The Athletic's Ken Rosenthal tweets that the vesting option could bring the total value of the deal to $27MM.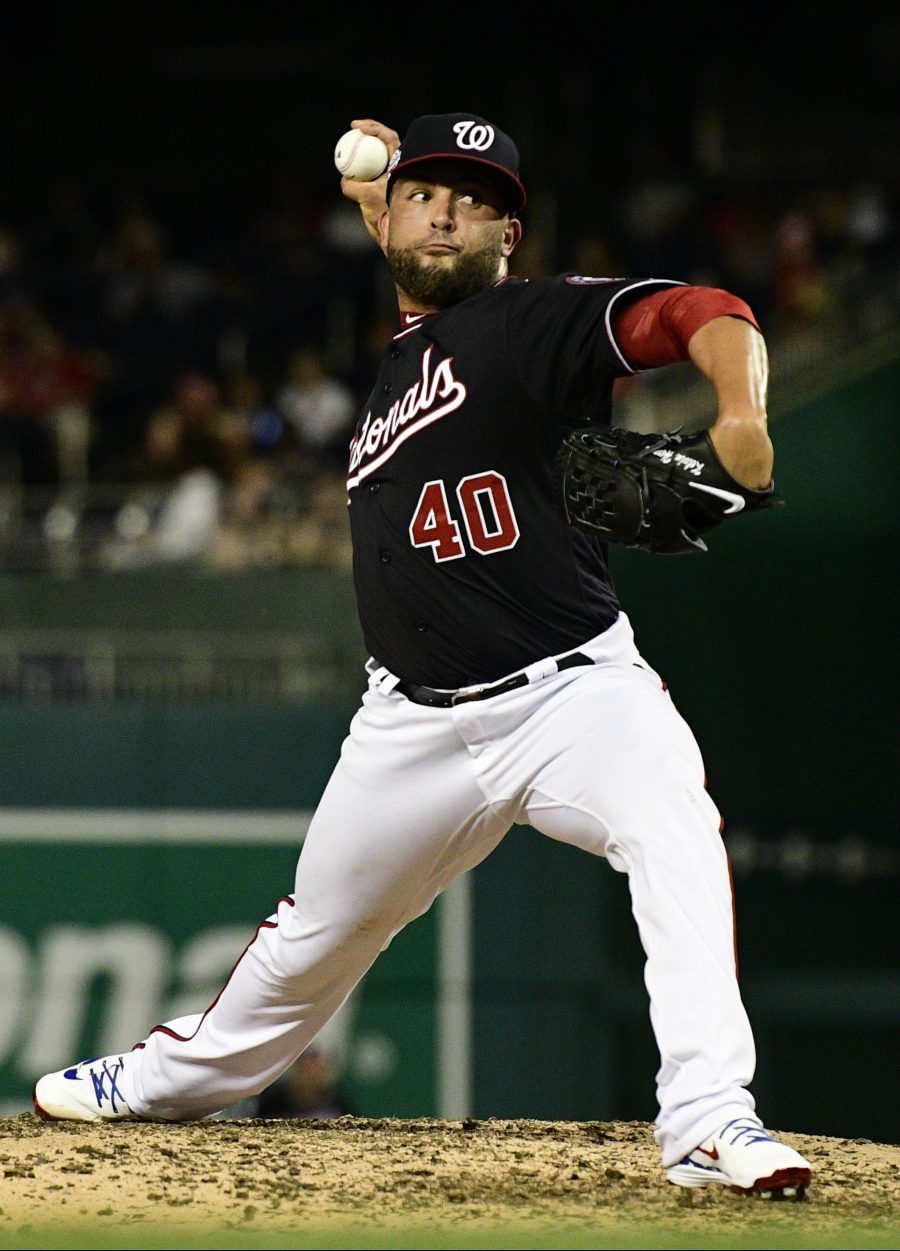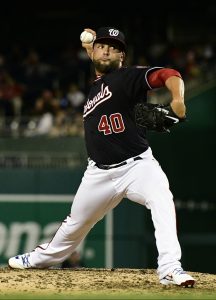 Given the manner in which Herrera's season ended, the righty looks to have done quite well for himself in free agency. Herrera was lights out in Kansas City top open the season and was the centerpiece of an early-June trade sending him from Kansas City to the Nationals. Herrera, though, wasn't as effective in Washington, as the superb control he showed with the Royals regressed and he became uncharacteristically homer-prone.
Those flaws might've been little more than a small-sample blip, but Herrera did hit the disabled list for just under two weeks due to a shoulder impingement. More concerning, however, was the foot injury that ended Herrera's season. The righty tore the Lisfranc ligament in his left foot in late August — an injury that comes with a lengthy rehab process and can have lingering effects down the line. Herrera was said to be jogging in early December but, at that point, had not yet progressed to throwing at full strength. Based on the size of his contract, it seems that the ChiSox are expecting him to be available for the majority, if not all of the 2019 season.
Prior to his hiccup on the mound with the Nats and his subsequent season-ending injury, Herrera looked primed for perhaps the second-biggest payday on the relief market this winter (behind Craig Kimbrel). He only just turned 29 on New Year's Eve, placing him among the youngest free-agent relievers on the market. He was also nothing short of dominant to begin the season in K.C., pitching to a 1.05 ERA with a pristine 22-to-2 K/BB ratio in 25 2/3 innings. That level of control was likely unsustainable for Herrera, meaning the same applied to his ERA, but he nonetheless looked legitimately dominant. He was averaging better than 96 mph on his heater with a 14.4 percent swinging-strike rate and an otherworldly 40.5 percent opponents' chase rate on pitches out of the strike zone. Simply put, he looked well on his way to proving that a down season in 2017 was a fluke.
Given his age and a generally excellent track record, we at MLBTR predicted that Herrera would sign a one-year deal with an eye toward reentering free agency in advance of his age-30 season next winter. It's hard to blame him, though, for preferring the security of a guaranteed multi-year deal — especially considering that he could still once again return to the market before his age-32 campaign even if he maxes out the value of the contract. As pitchers such as Andrew Miller and David Robertson have already demonstrated this winter, it's certainly plausible for pitchers to secure hefty annual values on multi-year deals even as they enter their mid-30s.
Herrera will pair with trade acquisition Alex Colome to give the ChiSox a dramatic and much-needed upgrade at the back end of the bullpen. That duo, teamed with a hopefully healthier Nate Jones, will give manager Rick Renteria a trio of high-caliber right-handers to deploy in the late innings as the Sox look to begin to emerge from a multi-year rebuilding process. Of course, Chicago still has myriad other needs to address; in addition to questionable outfield mix — Eloy Jimenez looms, but Nicky Delmonico, Adam Engel and Daniel Palka are lined up at present — the Pale Hose will likely need to add some established talent to the rotation beyond already-acquired Ivan Nova if they indeed aim to be competitive in a weak AL Central. They'll be without top prospect Michael Kopech in 2019 due to Tommy John surgery, while former top prospect Lucas Giolito has yet to prove his mettle in the big leagues.
As for the rest of the lineup, the Sox, as everyone knows at this point, are aiming big. They've been prominently linked to Manny Machado and, to a somewhat lesser extent, Bryce Harper. While the addition of Herrera won't be a tipping point in the Sox' courtship of either star free agent, it certainly can't hurt to show the pair that the organization is willing to add some recognizable assets in an effort to turn the tides after several seasons of playoff misses.