Jan. 24: The Yankees have formally announced the signing. Ottavino will be paid $8MM annually, tweets Heyman, and he'll receive a deferred $3MM signing bonus.
Jan. 17, 12:47pm: Fancred's Jon Heyman tweets that Ottavino will be guaranteed $27MM over the three-year term.
12:42pm :The Yankees have agreed to terms on a contract with free-agent reliever Adam Ottavino, ESPN's Jeff Passan tweets. Robert Murray and Ken Rosenthal of The Athletic had reported seconds prior that the two sides were closing in on an arrangement believed to be worth roughly $25MM over three years (Twitter link). Ottavino is represented by All Bases Covered Sports Management.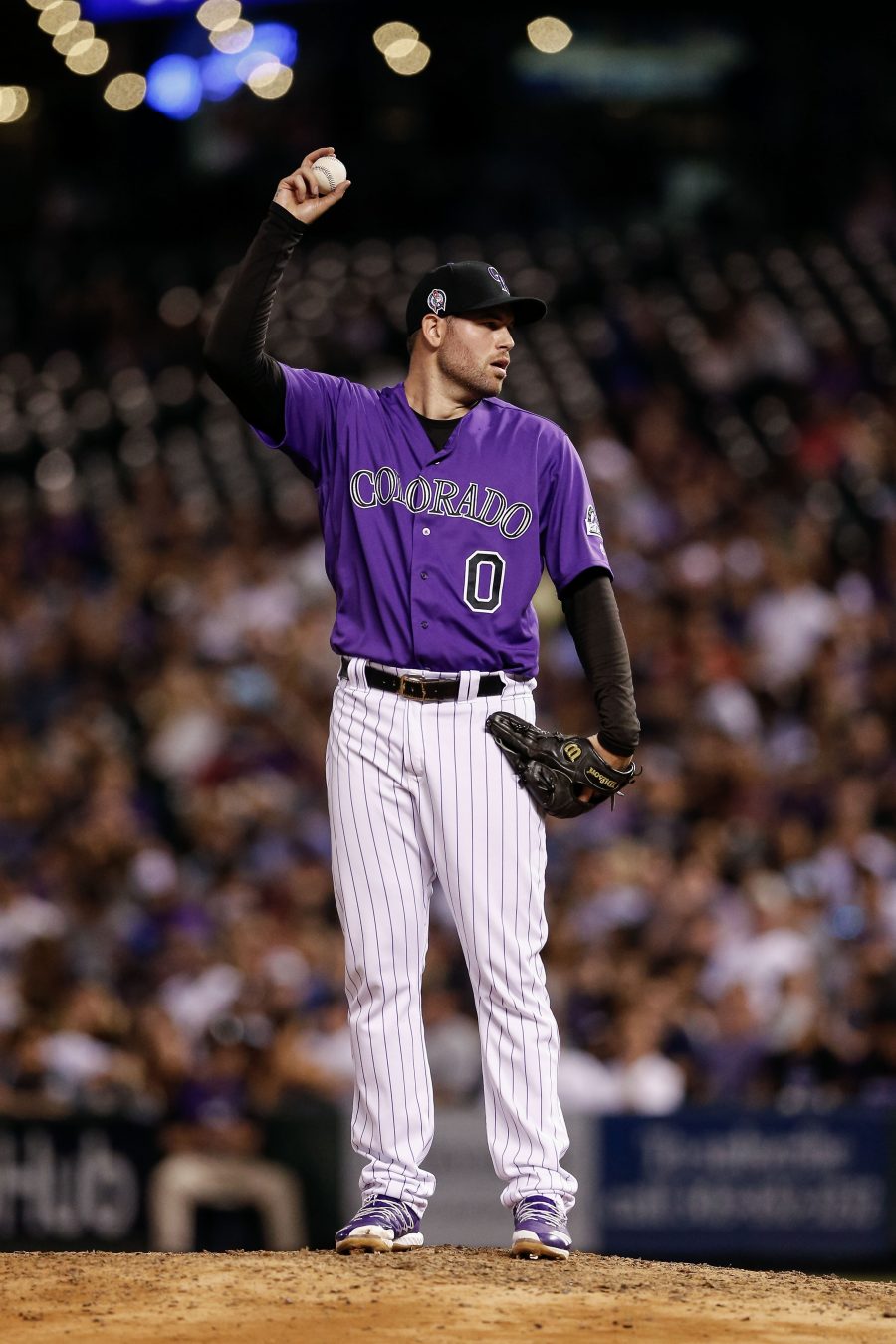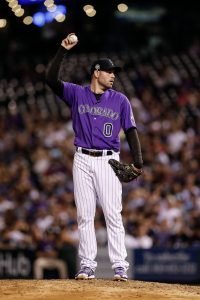 Ottavino, a New York native who went to high school in Brooklyn, has been connected to the Yankees since before the offseason even began. His addition comes on the heels of a breakout 2018 season with the Rockies in which the 33-year-old righty pitched to a 2.43 ERA with 13.0 K/9, 4.2 BB/9, 0.58 HR/9 and a 43 percent ground-ball rate in 77 2/3 innings of relief.
Ottavino joins an already loaded New York relief corps that features Aroldis Chapman, Dellin Betances, Chad Green and fellow offseason signee Zach Britton. That group is impressive on its own, before even considering 25-year-old righty Jonathan Holder, who may not yet be a household name but has nevertheless emerged as a quality reliever in his own right. Certainly, no bullpen is ever a sure thing to produce, given the year-over-year volatility of relief pitchers, but in terms of sheer talent and upside, there's arguably no better collection of bullpen arms in baseball right now.
It should be noted that while Ottavino had a career year in 2018, the two prior seasons garnered more mixed results. Ottavino underwent Tommy John surgery in May 2015 and missed the majority of that season as well as a notable chunk of the 2016 campaign. When he returned in July 2016, he was nothing short of excellent, pitching to a 2.67 ERA with a 35-to-7 K/BB ratio and a preposterous 61.9 percent grounder rate in 27 innings.
The 2017 season, however, was brutal for Ottavino, as he averaged 6.6 walks and 1.35 homers per nine innings pitched en route to a 5.06 ERA. Coming off that campaign, few would've believed that the righty would put himself in position to score this type of three-year deal on the open market, but his remarkable bounceback effort was an eye-opener. Ottavino's 12.1 percent swinging-strike rate isn't commensurate with the whiff rate you'd expect for someone averaging 13 punchouts per nine innings, and his 26.1 percent opponents' chase rate on out-of-zone pitches is well below the league average for a reliever. Nonetheless, today's agreement serves as evidence that the Yankees are convinced of his ability to at least approach his 2018 output as he enters his mid-30s.
In effect, Ottavino will be replacing right-hander David Robertson, who signed with the Phillies on a two-year deal worth a guaranteed $23MM a couple of weeks back. Britton, the team's other marquee addition, had already finished out the season in manager Aaron Boone's bullpen following a deadline trade with the Orioles. In that sense, then, one could argue that the bullpen hasn't definitively improved. Of course, improving on a relief corps that posted the game's fourth-best ERA (3.38) and the game's highest strikeout percentage (30.2 percent) is no small feat. At the very least, swapping out Robertson for Ottavino will ensure that the Yankees' bullpen should maintain its already elite status, even if one or two of the team's top relievers take a step back in '19.
The recent additions of Ottavino and DJ LeMahieu, former Rockies teammates now reunited in the Bronx, have added $21MM worth of luxury tax hits to the Yankees' ledger. That should put them firmly above the $206MM cutoff even if they're successfully able to find a taker for Sonny Gray and his $7.5MM salary. As Jason Martinez outlines at Roster Resource, the Yankees' luxury tax payroll currently projects to just north of $224MM, while their actual in-season 2019 payroll — assuming an even $9MM per year breakdown of Ottavino's deal — currently rests around $209.5MM.
However, the Yankees dipped south of the luxury tax line last season, which reset them back into the lowest penalty bracket. As such, they'll be faced with a relatively tame penalty — a 12 percent overage tax on every dollar north of the $206MM cutoff point.
The three-year, $27MM value of Ottavino's contract is likely a bitter pill for the Rockies to swallow, as Patrick Saunders of the Denver Post observes (Twitter link). The Rox handed out a pair of three-year deals worth that exact amount when signing Bryan Shaw and Jake McGee an offseason ago, both of whom struggled through awful seasons in year one of those contracts. That pair of signings, however, combined with the $52MM pact given to Wade Davis, surely restricted the Rockies' ability to make an earnest effort to re-sign Ottavino this winter.
Generally, though, Ottavino's contract falls well within range of what was reasonably expected heading into the offseason. We at MLBTR ranked him 21st on our annual ranking of the game's Top 50 free agents, predicting that he'd secure a three-year, $30MM pact with the Yankees.