The Brewers and free-agent third baseman Mike Moustakas have officially agreed to a one-year agreement. The Boras Corporation client will reportedly earn $10MM on the deal, which includes a $7MM salary in 2019 and $3MM buyout on a $11MM mutual option for 2020.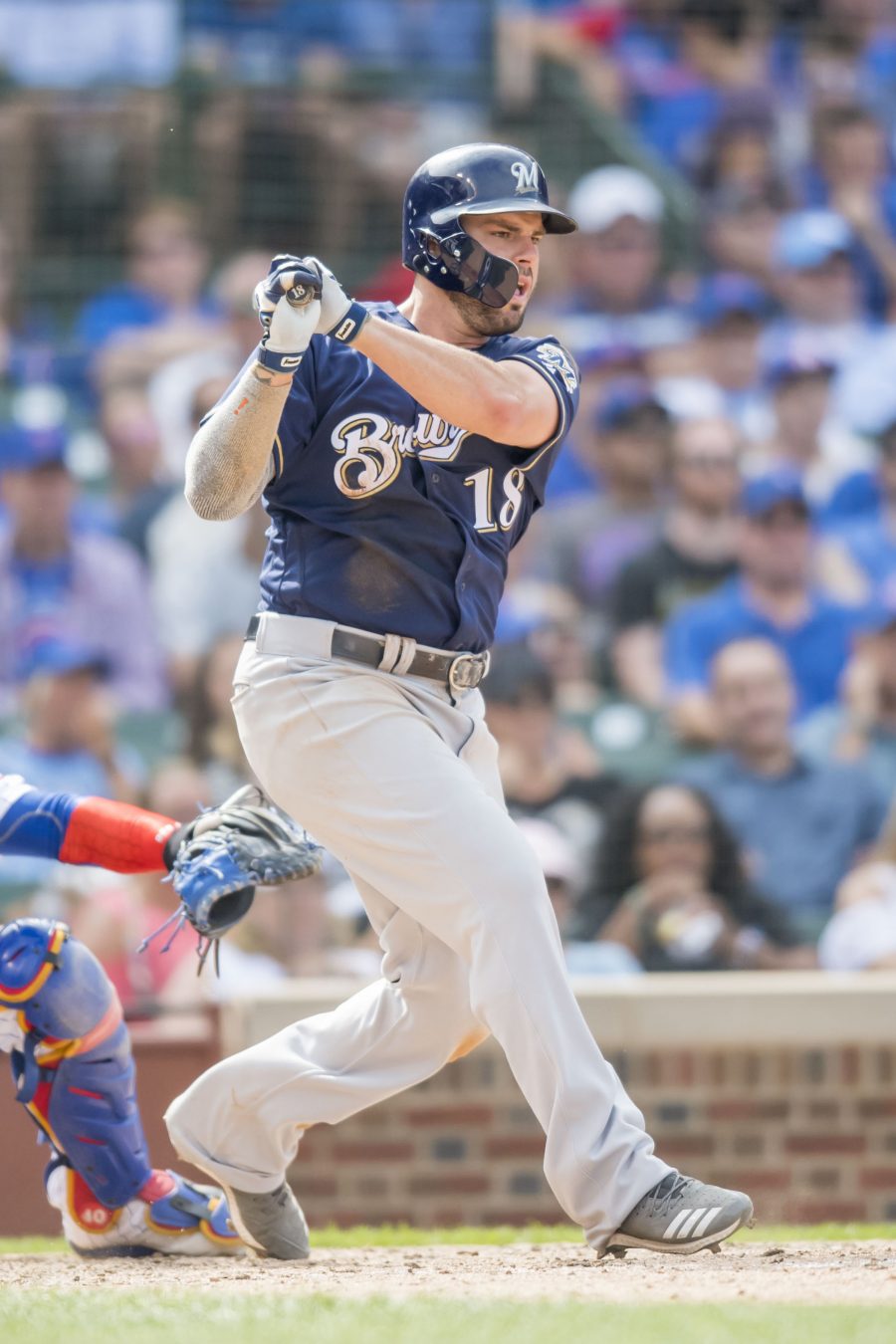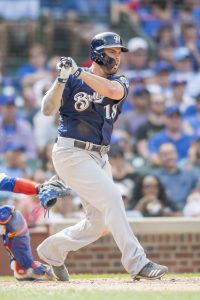 The 30-year-old Moustakas' deal with the Brewers means he'll wrap up a second straight lengthy stay in free-agent limbo. He first reached the open market last offseason and ended up going without a job until early March, when the Royals re-signed him to a contract worth a guaranteed $6.5MM. Kansas City was no doubt hoping to contend at the time, but it ended up as a bottom-feeding team, leading it to send Moustakas to Milwaukee in advance of the July trade deadline. As a Brewer, Moustakas hit .256/.326/.441, right in line with the .249/.309/.468 line he posted as a Royal last year. All told, Moustakas smacked 28 home runs, logged a 105 wRC+ and registered 2.4 fWAR over 635 trips to the plate.
Since his 2011 major league debut with the Royals, Moustakas has almost exclusively played third base, where he has accounted for nine runs saved and a plus-15.1 Ultimate Zone Rating. The hot corner is also the home of slugger Travis Shaw, who bumped over to second for the first time last season on the heels of the Moustakas acquisition. Now, the plan is for Moustakas to get a run at second base this spring, with the organization continuing to rely upon defensive positioning to help shoehorn both power hitters into the same unit. With those two, Jesus Aguilar at first base and Orlando Arcia at shortstop, the Brewers look to have a strong starting infield in place after falling just one win shy of reaching the World Series in 2018.
The Moustakas re-signing is the second major move for Milwaukee since last season ended. The club previously signed catcher Yasmani Grandal to a one-year contract, and with him and Moustakas in the fold for a full year, the Brewers may be serious NL contenders once again. The club finished seventh in the majors in position player fWAR last season despite receiving subpar production at second, where Shaw should take over in the wake of the Moustakas deal, and behind the plate. Of course, it's up in the air whether the Brewers will be able to survive a second straight year without anything resembling a front-line starter, unless one of their in-house hurlers bursts on the scene.
Ken Rosenthal of The Athletic reported the signing. Bob Nightengale of USA Today had the salary, while Mark Feinsand of MLB.com and Bob Nightengale of USA Today added the mutual option details.
Photo courtesy of USA Today Sports Images.