3:32pm: Loup's deal includes a $1.2MM guarantee in 2019 with $800K in incentives, per Heyman. The 2020 option is worth $2MM and features another $800K in incentives, or the Padres could buy him out for $200K. All told, it's a $1.4MM pact that could max out at $4.8MM.
11:41am: The Padres have announced the signing. To make room for Loup on their 40-man roster, they moved Richards to the 60-day injured list.
10:25am: The Padres are set to sign left-handed reliever Aaron Loup, per AJ Cassavell of MLB.com. Loup, a Beverly Hills Sports Council client, will receive a one-year, major league contract with a club option for 2020, Jon Heyman of MLB Network tweets.
The Padres will be the third franchise for the side-arming Loup, who has spent nearly all of his career with the Blue Jays organization since going in the ninth round of the 2009 draft. Loup's run with Toronto finally came to an end last July when it dealt him to Philadelphia, where he spent upward of a month on the disabled list because of a left forearm strain. The 31-year-old returned toward the end of the season, though, and combined for two frames across five late-September appearances. In all, Loup totaled 39 2/3 innings between the two teams and recorded a 4.54 ERA/3.61 FIP with 9.98 K/9, 3.18 BB/9 and a 49.2 percent groundball rate.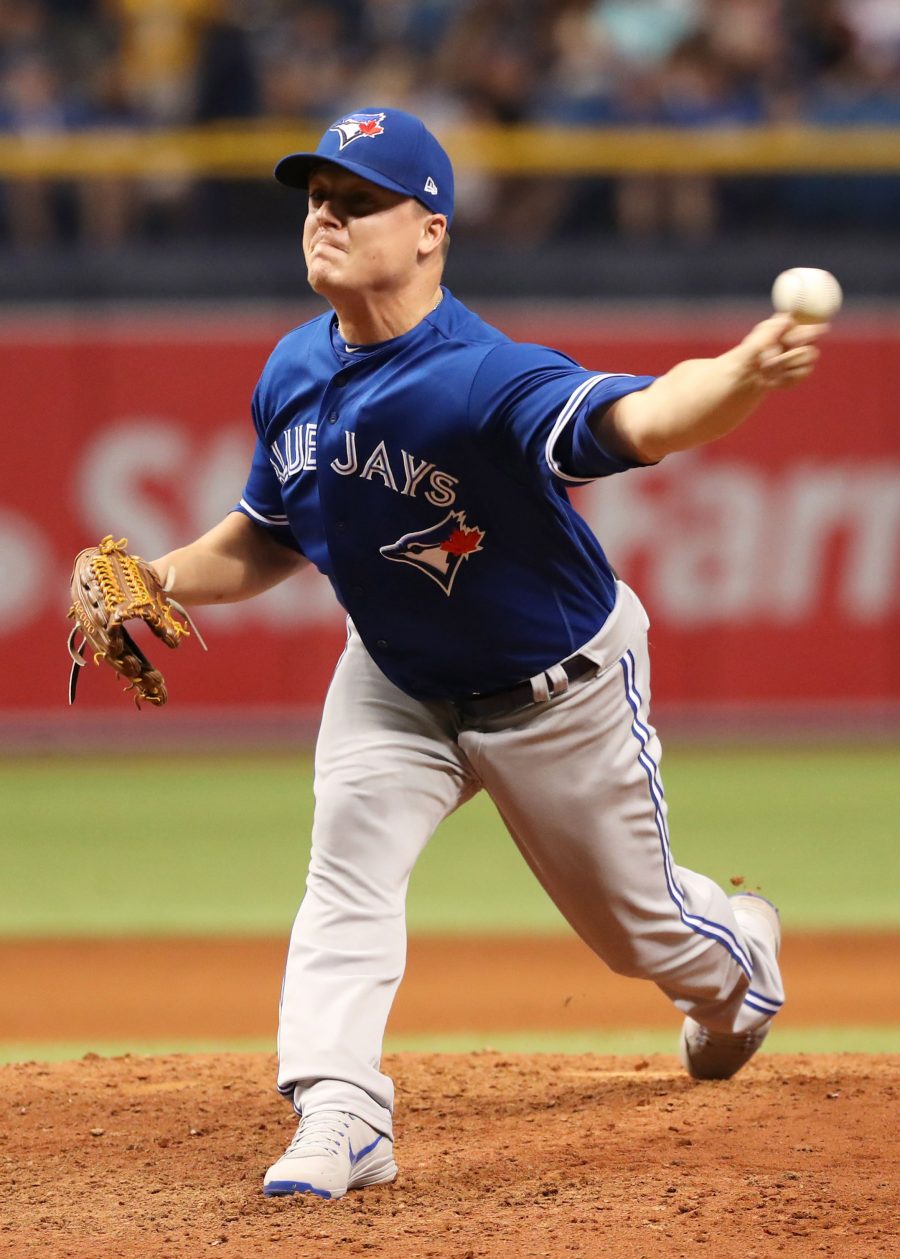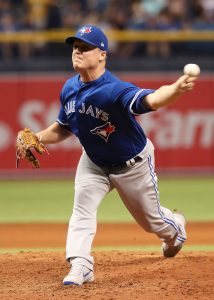 While Loup was unspectacular in 2018, he has generally been a solid major league reliever, particularly earlier in his career. Loup has accrued 50-plus innings three different times – including in 2017 – and posted a 3.49 ERA with a matching 3.49 FIP in 322 2/3 lifetime frames, over which he has struck out 8.34 batters per nine, walked 2.76 and generated grounders at an excellent 54.3 percent clip. Along the way, Loup has limited left-handed hitters to a weak .226/.301/.318 line, though he hasn't been nearly as successful versus righties (.266/.340/.428).
Loup's just the third major league signing in recent months for the Padres, who have also added second baseman Ian Kinsler and injured starter Garrett Richards on guaranteed deals since last season ended. A far bigger move could be in the offing, but regardless, Loup will join a bullpen that was among the majors' best in 2018. He'll also give the Padres a second capable southpaw reliever to join Jose Castillo if fellow lefties Matt Strahm and Robbie Erlin end up in starting roles.
Photo courtesy of USA Today Sports Images.