It's no surprise this has been a lean year for the rebuilding Tigers, who sit near the bottom of the majors at 20-32 through two months. A team can still be entertaining even if it's not good enough to contend, but the Tigers have largely failed in that respect. If you like offense, you should probably avoid watching Detroit. The Tigers rank second to last in the majors in runs (180) and wRC+ (74), leading only the Marlins in those categories, while they're better than just the Fish and the Giants in OPS (.658).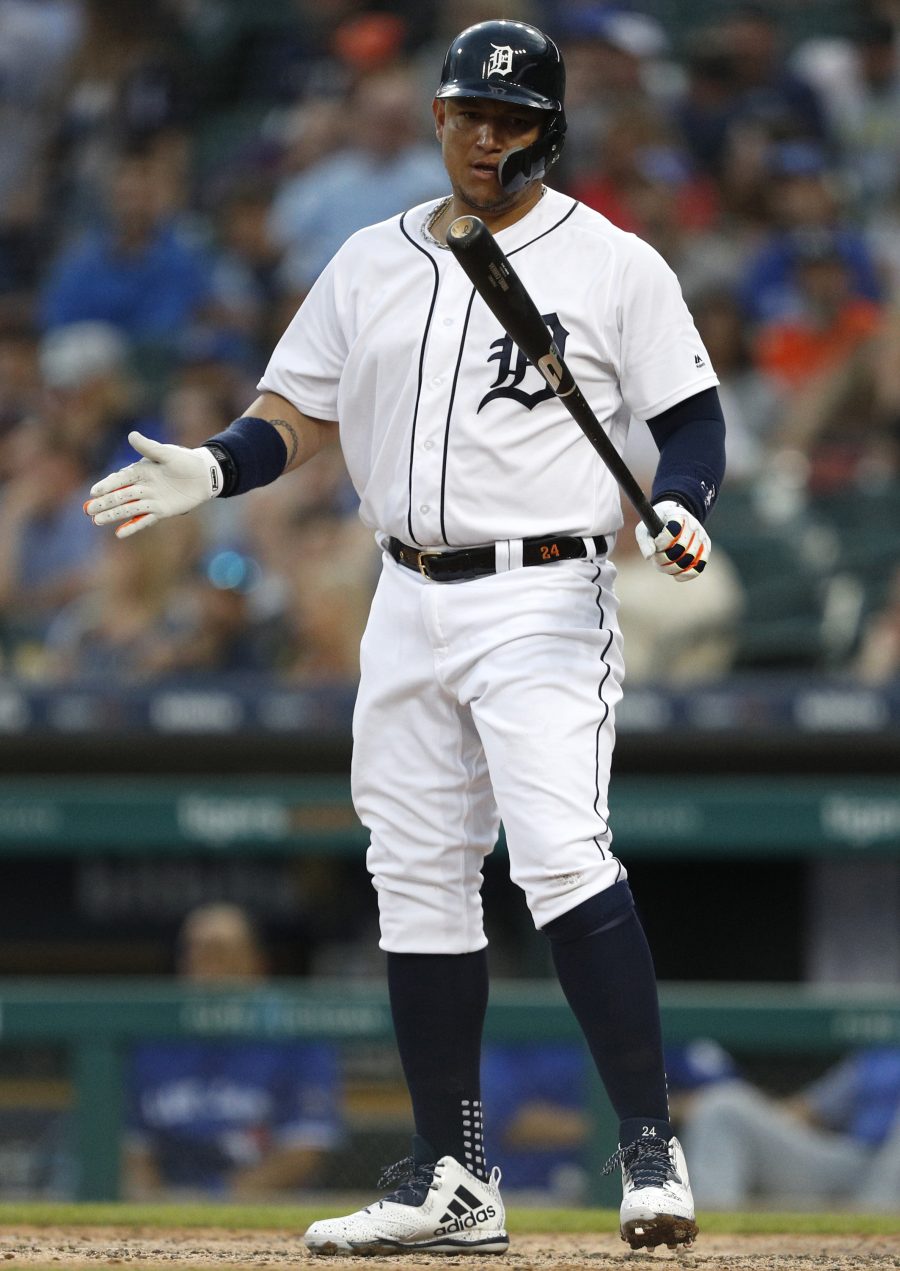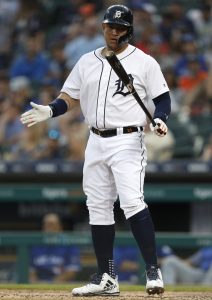 Part of the Tigers' problem has been the sharp decline of future Hall of Fame first baseman Miguel Cabrera, whose long-running days as a force may be gone. With a .294/.368/.369 line, Cabrera's one of just two qualified hitters on this year's Tigers with a wRC+ of 100 (league average), but that's not saying much in his case. After all, Cabrera is one of the greatest hitters ever, a former Triple Crown winner and the owner of a magnificent .316/.394/.547 slash with 2,730 hits and 467 home runs across 9,895 plate appearances. He also boasts a 148 wRC+ that ranks 32nd in the history of the game.
After debuting with the aforementioned Marlins as a 20-year-old wunderkind in 2003, Cabrera became a perennial 30-home run threat and has since hit at least that many in 10 seasons. The right-hander blasted 38 HRs in 2016, which is looking more and more like the final high-power season he'll ever have. Cabrera notched 16 in 529 trips to the plate in 2017 and then three in an injury-shortened, 157-PA campaign last season.
Through 212 PA this year, his age-36 season, Cabrera has added a meager two HRs to his ledger. Perhaps of greater concern, Cabrera possesses the majors' third-lowest ISO (.075), bettering only two members of the Marlins' dreary offense – Miguel Rojas and Starlin Castro – in that category. Even though Cabrera's .149 mark from 2017-18 was between 12 and 22 points below league average in those seasons, it looks appealing compared to where he stands nowadays. What's alarming is that there's not much evidence to suggest Cabrera is due for an enormous turnaround. Given that Cabrera's one of the game's slowest runners, it's unlikely his .371 batting BABIP will stick around and continue to help prop up his batting average. And while Cabrera's expected weighted on-base average (.336) does outpace his real mark (.322), it's closer to middle of the pack than exceptional.
On one hand, it seems unwise to shovel dirt on the career of a two-time MVP and 11-time All-Star. It's quite possible, though, that age has reduced Cabrera to an unspectacular offensive player who's neither all that valuable in the field nor on the bases. That sounds a lot like the Angels' Albert Pujols, a baseball luminary who has become a replacement-level player (or worse) in recent seasons.
Pujols' enormous contract – a 10-year, $240MM albatross that runs through 2021 – has weighed the Angels down during his decline phase and will continue to do so until it expires. Detroit may be in the same position with Cabrera, whom it signed to an eight-year, $248MM extension entering the 2014 season. Cabrera will make a $30MM salary through 2021 and $32MM between 2022-23 before the Tigers buy him out for $8MM (in lieu of a $30MM club option) going into 2024. But Cabrera may already be amid an irreversible downward spiral with $151MM left on his deal, which is a horrifying possibility for the Tigers.
Photo courtesy of USA Today Sports Images.