The Giants have some obviously appealing trade candidates. They also have some undesirable contracts. And then there's the Kung Fu Panda … one of the most unique players in recent memory. He has had some low lows on the ballfield, but he did not start out as some woeful novelty. And he isn't one now.
We've already seen the suggestion floated by some Giants reporters, so … can I interest you in a gently used Pablo Sandoval?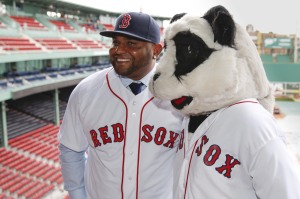 Let's start on the contract side. Sandoval is way too expensive. But he's also dirt cheap! He's earning a cool $19MM this year. The Red Sox are paying all but $545K of it. They're also on the hook for a $5MM buyout next year, at which time Sandoval will be back on the open market and searching for a much more modest contract than the $95MM deal he inked in November of 2014. It doesn't get any cheaper than this, folks. You're paying at least that much to fill the roster spot regardless, so this rental player comes with an effective cash cost of absolutely nothing.
The question remains … do you really want a rental Panda? If so, how much value should you really give to make this happen?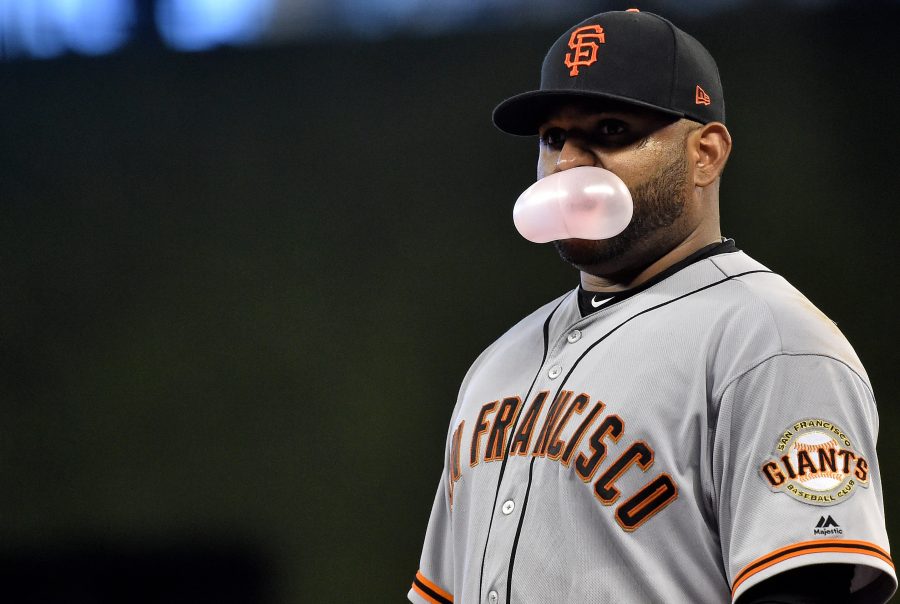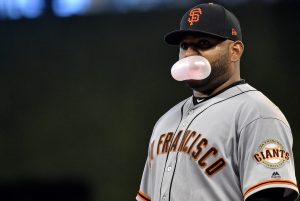 If you've followed the Giants from afar, you might assume that Sandoval has slumped with most of the rest of the roster. In fact, he's leading the team in wRC+ (minimum 10 plate appearances) and fWAR (he's tied with Buster Posey at 1.0 apiece, but Sandoval has done it in just over two-thirds the plate appearances).
Yep, it has been a vintage performance thus far — a deep cut, in fact. Sandoval hasn't produced at these kinds of levels since way back in 2011, before he settled in as a solidly above-average but comfortably sub-elite hitter and then ultimately collapsed in Boston. Through 109 plate appearances, the switch-hitting Sandoval carries a .288/.321/.596 slash with seven home runs. He's delivering well-graded glovework at the hot corner. Oh, and he has not only filled in at first and second in recent years, but he's even making occasional scoreless appearances on the mound just for kicks.
No money down. Zero maintenance. Versatile. Stout. Below Kelley Blue Book?!
That's the dealer's pitch, anyway. Almost sounds too good to be true. Just to be safe, let's check the Carfax and have a gander underneath the hood …
Hmm well there is one catch you ought to be aware of right off the bat. Sandoval is a switch-hitter, true, but he has been absolutely dreadful against left-handed pitching. And that's really not a new thing, if we're being honest. But hey … at least he's good on the heavy side of the platoon!
Yeah, okay, you're a little worried about the sample size? If we're focusing on what he has done against righties … yeah, it's eighty plate appearances of a thousand-plus OPS hitting. But yikes … a 4.8% walk rate to go with a 27.4% strikeout rate? A .360 BABIP is the only thing supporting his .345 OBP. And that 31.8% HR/FB rate … not gonna last. He's feasting on some pitchers that aren't all at the tops of their games. Hard to put too much stock in this kind of showing from a part-time player.
To be fair, Sandoval is legitimately ripping the baseball right now, at least when it is being thrown at him from someone's right arm. Statcast it. 14.9% barrel rate … about triple what he was averaging during the Statcast Era. 45.2% hard-contact rate. The results are outstripping even that impressive contact (.385 wOBA vs. .362 wOBA), but not by a ridiculous margin. He's hitting the ball to the opposite field more than ever, which perhaps hints at a change in approach that is helping to produce these results.
That's all well and good, but the bottom line is that it's just not a terribly sustainable formula. At his best, in his first stint with the Giants, Sandoval was a model of K/BB consistency, with solid walk rates (average for that era; around 8%) and low strikeout rates (between 13.1% and 13.5% in every season from 2009 and 2014). Now he's at half that walk rate and twice that strikeout rate — well on the wrong side of current league average in both respects. Sandoval's 15.9% swinging-strike rate is by far the highest of his career. The newly aggressive approach is working for now, but it doesn't feel like it'll last.
It's not hard to imagine the Panda changing hands this summer. He could be a functional piece for the right team. But my expectation is that it'll be for a rather minimal trade return, even though an acquiring team won't have to come out of pocket for his services. You may be a buyer, but I'm walking away.