3:30pm: Sandoval will receive limited no-trade protection as well as a variety of annual award incentives, according to Jon Heyman of CBSSports.com (Twitter links).
11:29am: Third baseman Pablo Sandoval has officially signed with the Red Sox, kicking off a fascinating offseason for Boston. He'll earn a guaranteed $95MM over five years, with a club option for a sixth season.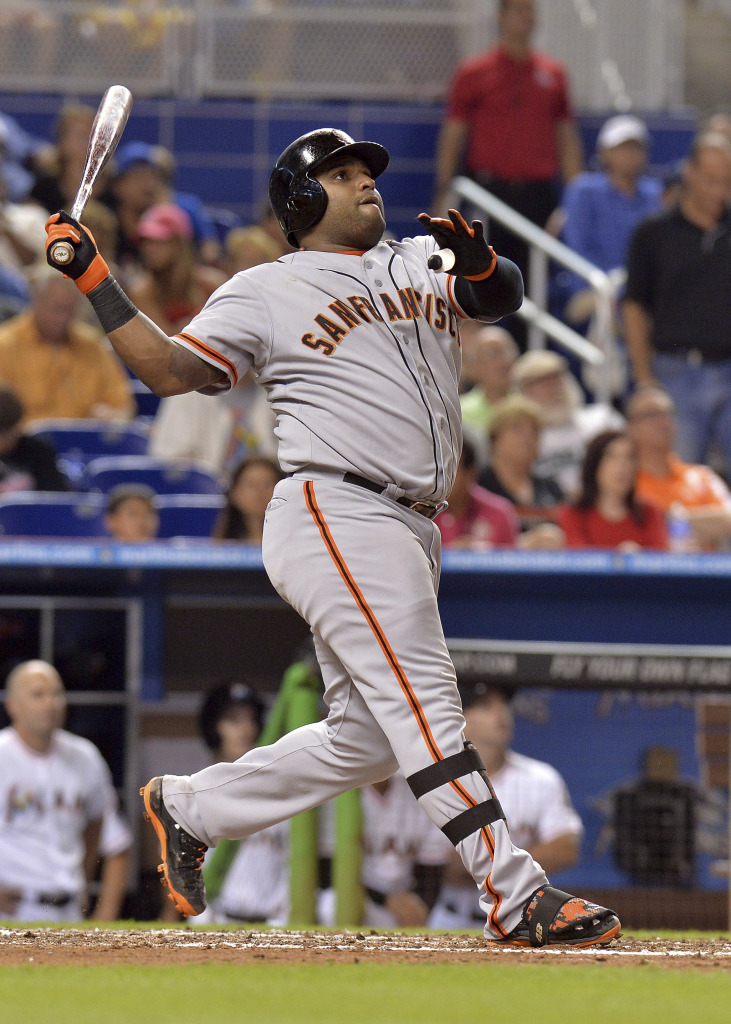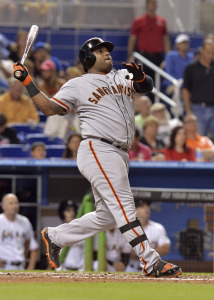 Sandoval will receive a $3MM bonus, then earn $17MM annually over 2015-17 before taking home an $18MM salary in both 2018 and 2019. The club option is for $17MM and comes with a $5MM buyout.
Sandoval's addition immediately addresses Boston's need for a third baseman in the wake of Will Middlebrooks' disappointing 2014 season, and the switch-hitting Sandoval also adds some balance to a predominantly right-handed hitting Red Sox batting order.  While Sandoval never had much trouble hitting at AT&T Park (a career .853 OPS in San Francisco), it stands to reason that the move to hitter-friendly Fenway Park will only help his production.
With Sandoval in the fold and Hanley Ramirez reportedly also close to finalizing a deal, the Red Sox may have landed the two biggest infield bats on the free agency market.  It remains to be seen how the Red Sox will deploy their talent given Xander Bogaerts' presence at shortstop, though Sandoval is the obvious choice at third base given that he has posted above-average UZR/150 numbers in three of the last four seasons.
The Red Sox were one of three reported finalists for Sandoval along with the Giants and Padres.  (The Blue Jays and White Sox also showed some interest in Sandoval earlier this winter.)  This interest didn't result in Sandoval finding his desired six guaranteed years, though if the contract does pay him a $20MM average annual value, it will be the second-highest AAV ever given to a third baseman, topped only by Alex Rodriguez's deal with the Yankees. San Francisco assistant GM Bobby Evans tells Henry Schulman of the San Francisco Chronicle (via Twitter) that Sandoval informed him he was looking for a "new challenge," and he apparently found that in Boston.
Sandoval, 28, had spent his entire seven-year Major League career with the Giants, becoming a fan favorite due to his "Kung Fu Panda" persona and his clutch bat.  Sandoval owns a .344/.389/.545 slash line in 167 postseason plate appearances, most notably being named MVP of the 2012 World Series.  Losing Sandoval is a big blow to the Giants, who may be looking to replace his production by signing Cuban outfielder Yasmany Tomas.  Since Tomas could be deployed as a third baseman, he might end up as a direct replacement for Sandoval should he indeed wind up a Giant.  FOX Sports' Ken Rosenthal tweets that the Giants are interested in Tomas as a left fielder and would likely pursue Chase Headley to fill their third base vacancy if Sandoval went elsewhere.
The Giants offered Sandoval a five-year, $95MM contract and showed some willingness to go to $100MM if necessary, tweets Hank Schulman of the San Francisco Chronicle. Andrew Baggarly of CSNBayArea.com hears the same and adds that there was an understanding that the $95MM wasn't necessarily a final offer.
San Francisco will now receive a bonus pick between the first and second rounds of the 2015 draft as compensation for Sandoval signing elsewhere,  since he rejected the team's one-year qualifying offer.  Boston's first round pick (7th overall) is protected, so the Sox will instead give up their second rounder as a result of the signing.
Oscar Prieto Rojas reported direct confirmation of the signing (Twitter links). CBS Sports' Jon Heyman reported that a deal was complete (Twitter link).
The contract breakdown comes from Alex Speier of WEEI.com, on Twitter. Heyman reported the final guaranteed figure, in a tweet. Manolo Hernandez Douen was first to report that the deal included a sixth-year option (via Twitter).
Photo courtesy of USA Today Sports Images.