8:08PM: The deal has been officially announced.  The Mets will also receive $1.5MM in cash considerations from the Jays, Joel Sherman of the New York Post tweets.
5:41PM: The Mets and Blue Jays have reached an agreement on a trade that will send Blue Jays right-hander Marcus Stroman to New York, according to Jon Morosi of MLB Network. The deal is pending medical review. According to The Athletic's Ken Rosenthal, minor-league pitchers Anthony Kay and Simeon Woods Richardson will be sent to Toronto in the deal.
Stroman emerged as perhaps the most coveted starting pitcher on the market, with contenders like the Yankees, Braves, and Astros linked to the New York native. In a surprise development, though, the Mets entered the fray as a seemingly unlikely suitor given their competitive state. However, Mets brass have been staunch in their belief that the team, while likely out of the race this season, can contend in 2020 and beyond. For that reason, general manager Brodie Van Wagenen and the front office have targeted controllable pitchers like Stroman, who will remain under team control next season.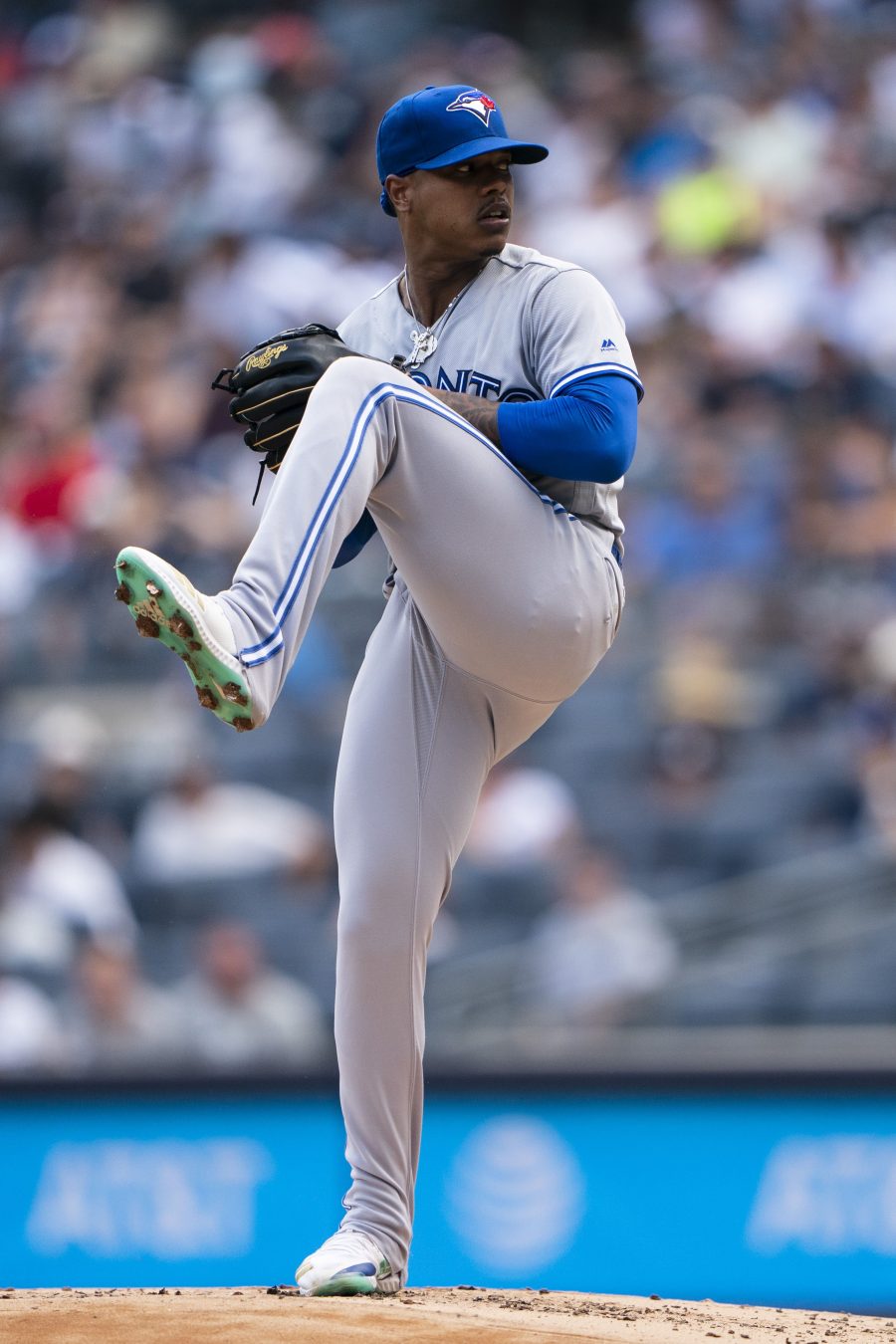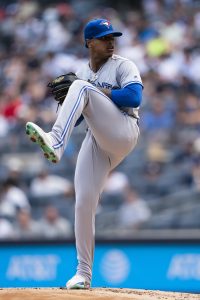 At first glance, it's a somewhat puzzling acquisition for a team that doesn't boast an especially deep farm system and yet isn't in a position to contend immediately. However, there may be more moves on the horizon. As has been speculated, Noah Syndergaard, Zack Wheeler, and Edwin Diaz will be in high demand for contenders, meaning that New York could strengthen the farm system by dealing away those assets. Adding Stroman affords increased flexibility to sell off Major League talent while remaining competitive.
Syndergaard in particular would likely command a more impressive prospect haul than Stroman, so perhaps the Mets' thinking is that, in trading Syndergaard and acquiring Stroman, the improvements to its prospect pool will offset any dropoff in pitching and allow the team to remain comptetive while capitalizing on the value of existing assets. Of course, the Mets may demand Major-League ready pieces in exchange for Syndergaard, supporting the notion that the club plans to avoid a rebuild.
Wheeler is in his last year of team control and is slated to hit free agency at season's end, making him perhaps the most obvious trade candidate from the Mets' impressive crop of starters. It's possible that, in hopes of contending next season, the team could hang on to Wheeler and vie to keep him around for the foreseeable future. If he departs in free agency, they can collect a compensatory draft pick, and if he stays, they would boast one of the National League's most formidable starting rotations on paper, with Jacob deGrom, Wheeler, Stroman, and Syndergaard.
After a disappointing 2018 season in which injuries limited Stroman to making just 19 starts, he has bounced back considerably this season, returning to the form that he showed in 2017, his best season. In 124 2/3 innings this year, he's posted a 2.96 ERA, good for fifth-best in the American League. The 28-year-old is undeniably not a strikeout machine, but he makes his living by inducing weak contact and ground balls: in 2019, he's conceded just 0.7 home runs per nine innings, which is all the more impressive given the homer-happy league environment. That ground ball style has driven a solid 3.52 FIP despite average walk and strikeout numbers.
In Kay, the Blue Jays will receive the Mets' 4th-ranked prospect and top-ranked pitching prospect, according to MLB Pipeline. The Mets' first-round draft selection in 2016, Kay is a 24-year-old left-hander who is pitching in the upper minors, a proximity arm who could earn a promotion this season. After dominating Double-A and earning a promotion to Triple-A, he has encountered some difficulty, as evidenced by his 6.61 ERA after seven starts. Still, this is a prospect who is on the brink of cracking the Majors, and is viewed long-term as a back-end starter—a nice contrast with the second pitcher headed to the Blue Jays in the deal.
Woods Richardson, meanwhile, was the Mets' No. 6 prospect and 2018 second-round draftee. Just 18 years old, he has risen up prospect lists after sriking out 97 batters in 78 1/3 innings at Low-A ball. His 4.25 ERA is not a sterling mark, but a 5.6 K:BB ratio in 2019 indicates that there is potential that perhaps has yet to be unlocked. MLB Pipeline touts his ceiling, noting that no "pitcher in the system can rival the young right-hander's upside." Between him and Kay, the Blue Jays will boost their minor-league pitching with a combination of Major-League readiness and high upside.
Photo courtesy of USA Today Sports Images