Giants infielder Donovan Solano has somewhat quietly held his own since the team selected his contract from Triple-A Sacramento on May 7. Dating back to then, Solano has slashed .331/.363/.471 (119 wRC+) with four home runs across 168 plate appearances. Not bad for someone who had to settle for a minor league pact when he joined the Giants last offseason.
Solano's output this year has been all the more impressive considering he hadn't appeared in the majors since 2016 prior to his promotion to San Francisco's roster. He logged a fair amount of playing time with the Marlins from 2012-15 and a bit with the Yankees the year after his Miami tenure ended, but he only managed a .257/.306/.331 line during that 1,168-PA span between the two teams. What's more, Solano didn't acquit himself particularly great as a minor leaguer with the Marlins, Yankees or Dodgers, evidenced in part by his lifetime .724 OPS in 2,570 PA at the Triple-A level. He was solid – albeit far from excellent – as a member of the Giants' top minors affiliate at the outset of the season, hitting .322/.392/.437 (108 wRC+) with a pair of homers over 97 attempts as part of the hitter-friendly Pacific Coast League.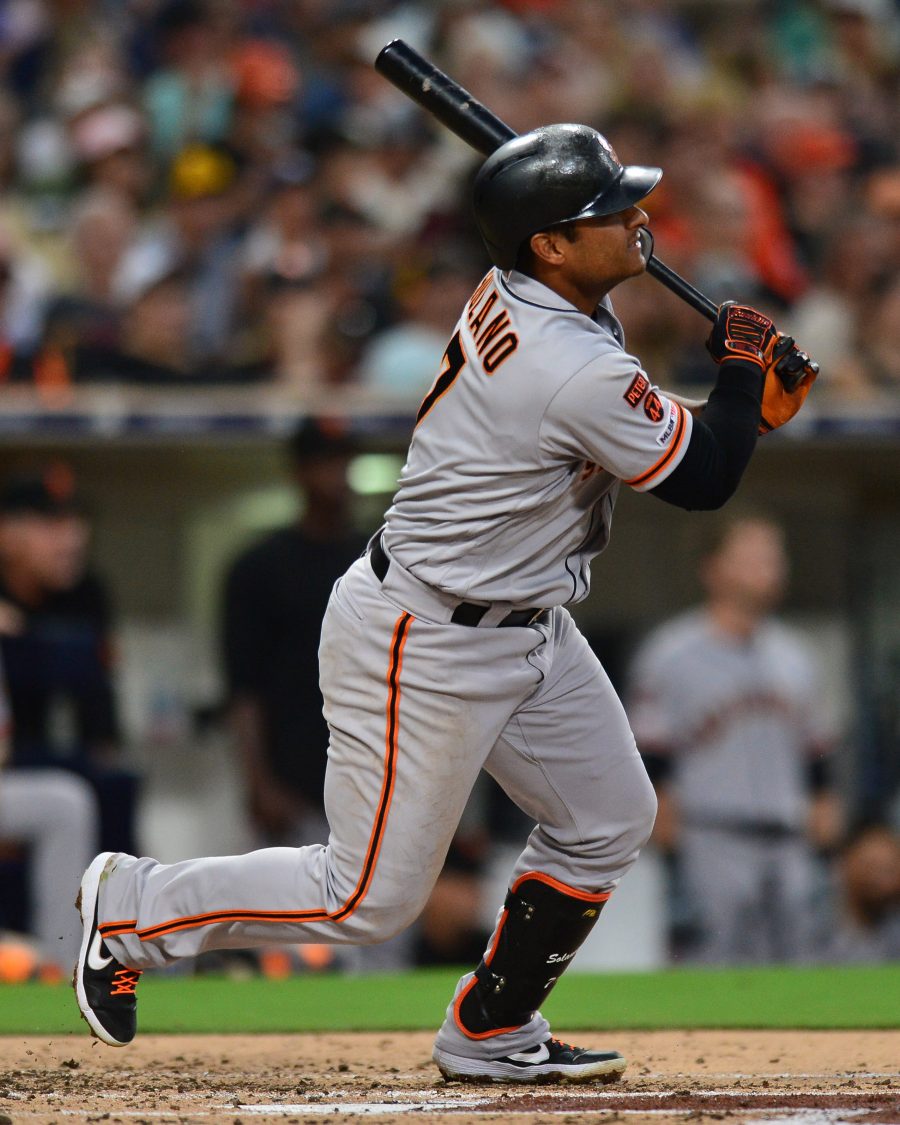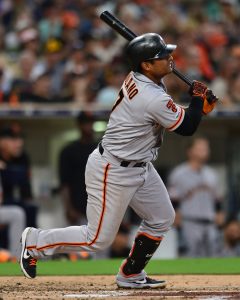 Solano's early season production in Sacramento was enough to earn him another big league call-up, and he hasn't looked back. His effectiveness has played a role in the resurgence of the Giants, who have rallied from the dead this summer to at least enter the National League wild-card conversation. The question is: Might the Giants – who haven't gotten much from any second base choice but Solano – have actually found a legitimate late bloomer? Going by the numbers, it's a mixed bag.
Solano's .397 batting average on balls in play isn't going to continue, which is especially ominous for someone who doesn't hit for much power, and his 87 mph average exit velocity ranks toward the bottom of the league. He also seldom walks, having drawn free passes at a subpar 4.8 percent clip.
Solano has, however, offset his lack of walks to some degree by striking out less than most hitters (20.2 percent). When he has put the bat on the ball, the right-hander has increased his line drives and hard-contact rate (according to FanGraphs), cut down on grounders, and recorded quality production against righty and lefty hurlers alike. Solano has struggled mightily at the Giants' pitcher-friendly confines of Oracle Park, where he has batted .266/.289/.304, though he has made up for that by slashing a fantastic .397/.435/.641 on the road. Overall, Statcast shows little difference between Solano's weighted on-base average (.356) and expected wOBA (.359).
While Solano had made clear improvements this season, it's highly debatable whether he could emerge as a multiyear solution for the Giants. Even if he doesn't, the Giants couldn't have expected Solano to put up what has easily been a career campaign in 2019 when they inked him to a no-risk deal. Given the work Solano has done in a San Francisco uniform, he looks like one of the winter's top minor league signings at this point.
Photo courtesy of USA Today Sports Images.