Considering his age, contract status and performance, there is no question that Boston's Rafael Devers is on the short list of most valuable third basemen in the game. That Devers has reached this point isn't something which would've shocked many observers back when the Red Sox promoted the then-touted prospect to the majors in July 2017. However, his production was closer to average than excellent over his first season-plus in the majors. That's not a knock on Devers, who was – and still is – incredibly young for the level. This season, though, the 22-year-old has overcome his age to perform like one of the absolute best players in baseball.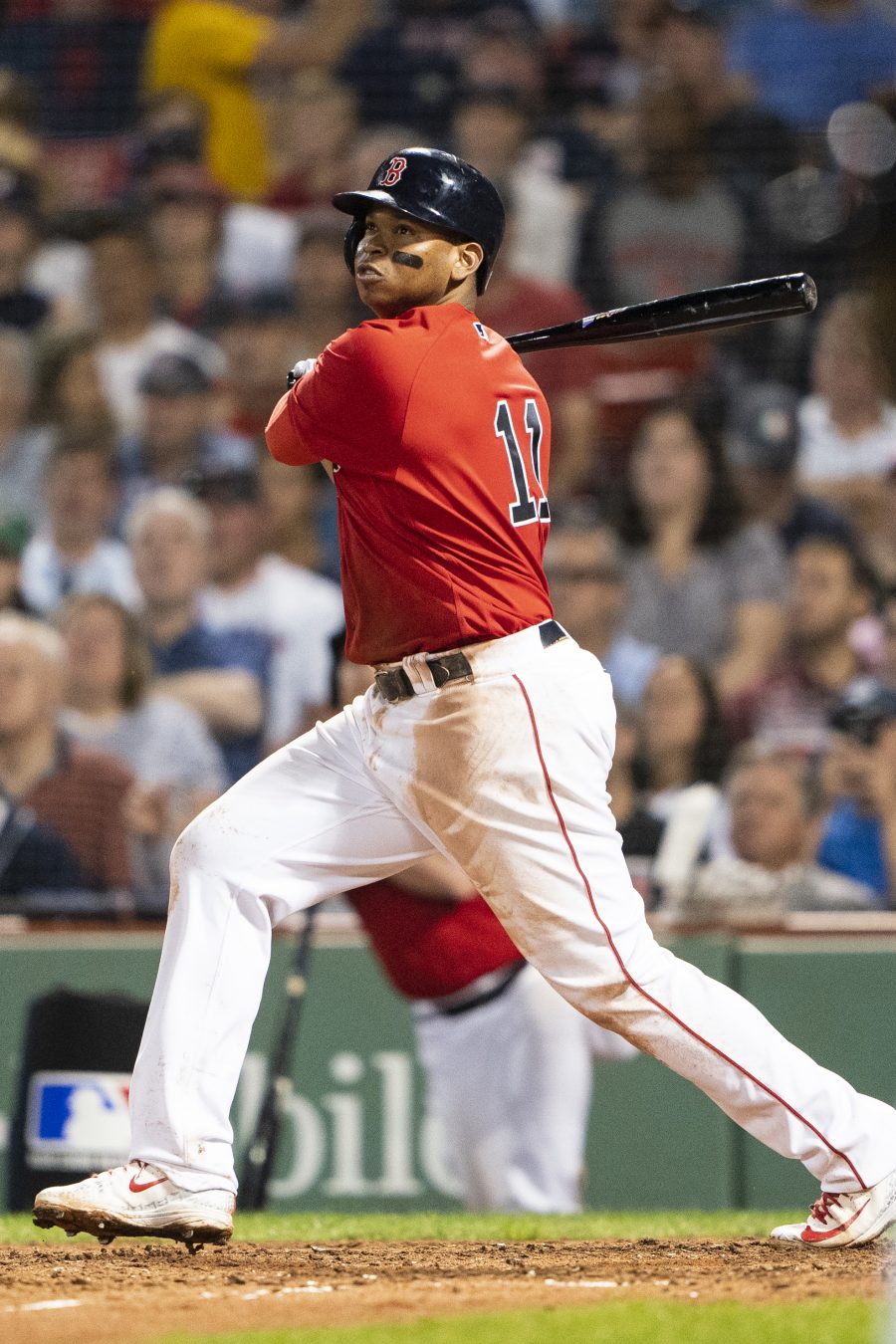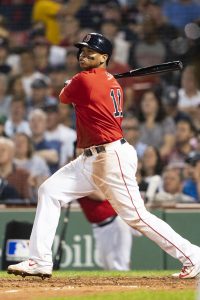 Devers went off on the Orioles on Sunday, collecting four hits in five trips to the plate, including a home run and a pair of doubles. Just a few days earlier, he victimized Cleveland for six hits in as many attempts, notching a ridiculous four doubles. The left-hander now owns a .332/.380/.596 line with 27 home runs across 546 PA this season. We seldom cite RBI here at MLBTR, but the fact that Devers has piled up 101 is mighty impressive, too.
Among all position players, Devers ranks fifth in fWAR (5.5) – tied with multiple players, including Astros third base superstar Alex Bregman – and ninth in wRC+ (147). That's the output of an elite player, not to mention a far cry from the 1.0 fWAR and 90 wRC+ Devers recorded over 490 trips to the plate just a year ago.
How did Devers go from there to here in such a short period of time? It starts with his strikeout rate. After fanning in roughly 24 percent of plate appearances in each of his first two campaigns, Devers has slashed the number to 16.1 this year. He's only walking in the 7 percent range, which was the case from 2017-18, but drawing free passes at a below-average rate stings a lot less when you seldom strike out.
Devers' downtick in K's has come in spite of a more aggressive approach, believe it or not, as he has swung at a higher number of pitchers in general while making far more contact outside the zone. He put the bat on the ball in the neighborhood of 63 percent between 2017-18, but he's all the way up to 70.9 in '19. Furthermore, Devers has held his own against every pitch hurlers have thrown at him, evidenced by his production versus fastballs (.422 weighted on-base average/.405 expected wOBA), breaking balls (.357/.302) and offspeed offerings (.437/.411). Devers' success against all pitches has helped him get past his woes against lefties, who held him to a ghastly 63 wRC+ a year ago. He's up to a much more respectable 109 in that department versus southpaws this season.
Meanwhile, after sitting in the low .190s in previous years, Devers' ISO (.264) has gone through the roof this season. Considering pitchers can't seem to get anything past him anymore, that's no surprise. While Devers has hit fewer fly balls this season, he has also amassed fewer grounders at the expense of more line drives. That's a recipe for success, especially when you rank 17th in baseball in average exit velocity on liners and flies (96.9 mph). Similarly, Devers sits 18th in percentage of balls hit at 95 mph-plus (49.2). As you'd expect, then, he's a Statcast darling overall, also ranking near the pinnacle of the sport in expected weighted on-base average (89th), expected slugging percentage (92nd), expected batting average (96th), hard-hit rate (96th). The "weakest" figure of the bunch is Devers' xwOBA, but his .376 (compared to a .405 real wOBA) is still fantastic and a 71-point increase over last year's .305.
To be sure, a likely unsustainable .359 batting average on balls in play has nudged Devers' numbers upward this year. But a high BABIP isn't anything new for Devers – who, aside from last year, has regularly logged marks well over .300 since his professional career began in 2014. Even if Devers' BABIP does drop going forward, the Red Sox should still have one of the most coveted players in baseball on their hands. In a season that hasn't gone the defending champions' way, Devers has clearly been a bright light, and with one more pre-arbitration campaign remaining and four more years of team control left, he could be a Boston standout for a while longer.
Photo courtesy of USA Today Sports Images.