July 24: The Red Sox formally announced that they've selected the contract of Devers, with Robbie Ross Jr. heading to the 60-day disabled list to create a roster spot. Righty Kyle Martin was optioned to Triple-A to clear a spot on the active roster.
July 23: The Red Sox will promote third base prospect Rafael Devers, president of baseball operations Dave Dombrowski announced to the Boston Herald's Jason Mastrodonato (Twitter link) and other reporters.  Devers will join the team in Seattle tomorrow and make his Major League debut on Tuesday when the Red Sox face the Mariners (hat tip to MassLive.com's Jen McCaffrey).
[Updated Red Sox depth chart at Roster Resource]
Rumors have swirled for weeks about Devers' eventual call to the big leagues, especially since Boston's struggles at third base made it more obvious that it was a matter of "when" and not "if" the 20-year-old would get his first taste of the Show this season.  Devers has helped his cause by posting big numbers in the minors this season, though somewhat curiously, he has only spent little over a week at the Triple-A level after spending much of the year at Double-A.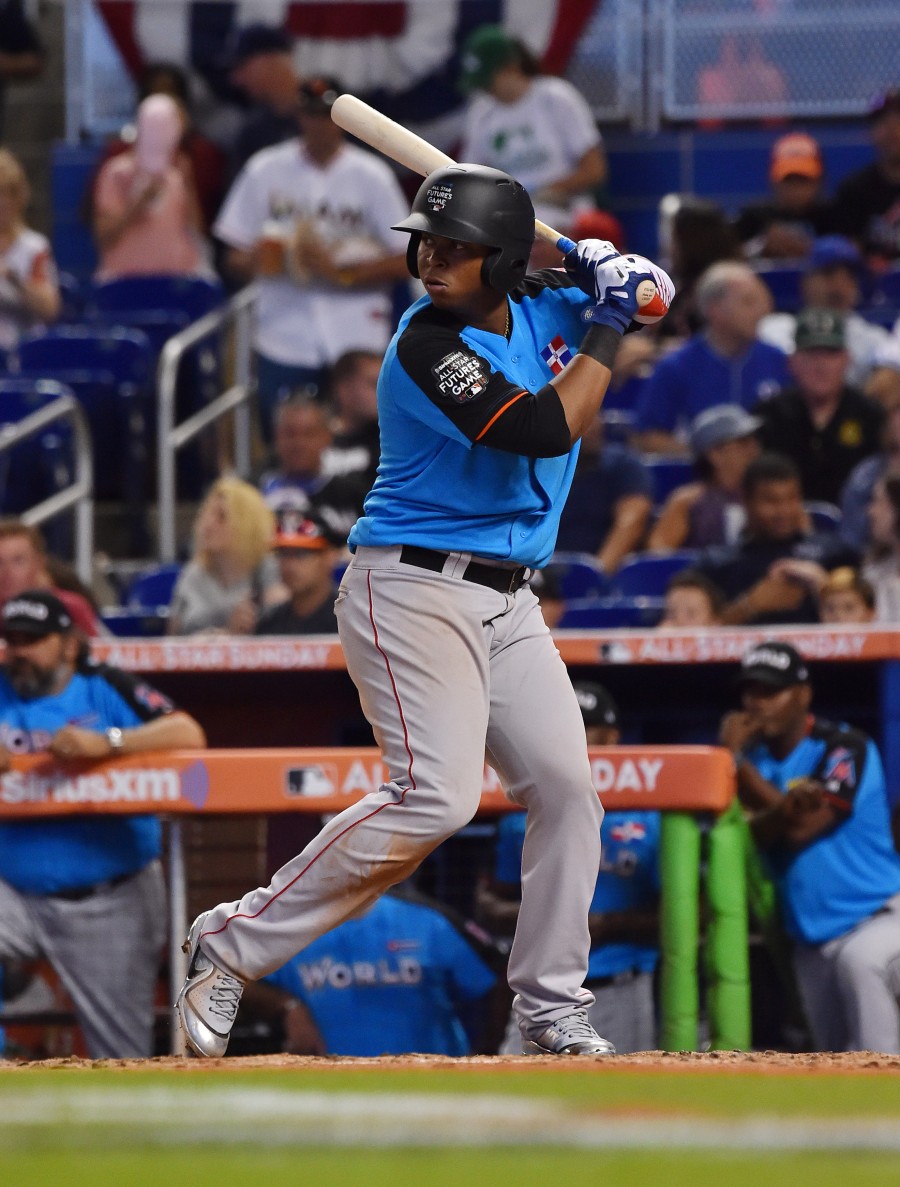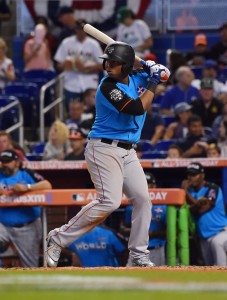 It could be that the Sox simply wanted to get Devers one final bit of seasoning before adding him to their 25-man roster, as Devers posted a .992 OPS in his 34-plate appearance stint for Triple-A Pawtucket.  Overall this season, Devers has a .305/.373/.575 slash line and 20 homers over 354 PA at the two minor league levels.
[MLBTR's Red Sox News & Rumors page on Facebook]
Devers has been staple of top-100 prospects lists for the last three seasons, including high finishes in Baseball Prospectus' midseason top-50 ranking (fifth overall) and Baseball America's top-100 list (sixth overall).  MLB.com listed Devers as the best prospect in Boston's system and the best overall third baseman prospect in the sport, praising "his prodigious power to all fields" while also noting his improvement as a well-rounded hitter.
There is some question as to whether Devers can handle third base over the long term, though for now, the Red Sox will happily take whatever possibly upgrade they can find at the position.  Red Sox third basemen have combined for a garish .224/.284/.307 slash line and -0.7 fWAR this season, making the hot corner a notable weak link in an otherwise solid Boston lineup.  Pablo Sandoval again failed to live up to expectations for the Sox, and alternatives like Brock Holt, Marco Hernandez and Josh Rutledge were plagued by injury or underperformance.
The left-handed hitting Devers will be the starter against right-handed pitching for now, so he'll get a little under a week to show the Sox what he can do prior to the trade deadline.  The Red Sox have been linked to a wide range of third base options in trade rumors, so if Devers hits well even in a small sample size, it may convince Dombrowski and company that the team only needs to acquire a part-time infielder, or even stick with their in-house backups.  If Devers looks overmatched at the big league level, however, the Sox will likely continue looking for a third baseman that can play every day.
Photo courtesy of Jasen Vinlove/USA Today Sports Images