Clearly dissatisfied with yet another season well below the .500 mark, the Padres fired manager Andy Green last weekend. It didn't come off as an unreasonable decision by the Padres, who didn't make real progress in the standings in four years under Green (albeit during a rebuild) and who'd surely like to turn around their fortunes in 2020.
Green may have deserved his fate, but it's difficult to lay all the blame at his feet when the club's highest-paid players haven't pulled their weight over the past couple years. Third baseman/shortstop Manny Machado, whom general manager A.J. Preller and the Padres stunningly reeled in for $300MM, has been good but not great in the first season of his 10-year contract. Outfielder Wil Myers received a six-year, $83MM extension after a career season in 2016, but his production has declined to a noticeable extent since. And then there's first baseman Eric Hosmer, whose contract looks like the most regrettable of the three.
Even though they obviously weren't going to contend in 2018, and even though there weren't a lot of clear suitors for him, the Padres handed Hosmer an eight-year, $144MM guarantee prior to that season. At the time, it seemed you either loved the Padres' bold choice or you hated it. To be sure, Hosmer had his high points as a Royal from 2011-17 – a span in which he helped the team to a pair of AL pennants, won a World Series, picked up an All-Star nod and took home four Gold Gloves. Along the way, the well-regarded Hosmer became one of the faces of baseball for the many who place a great deal of value on intangibles.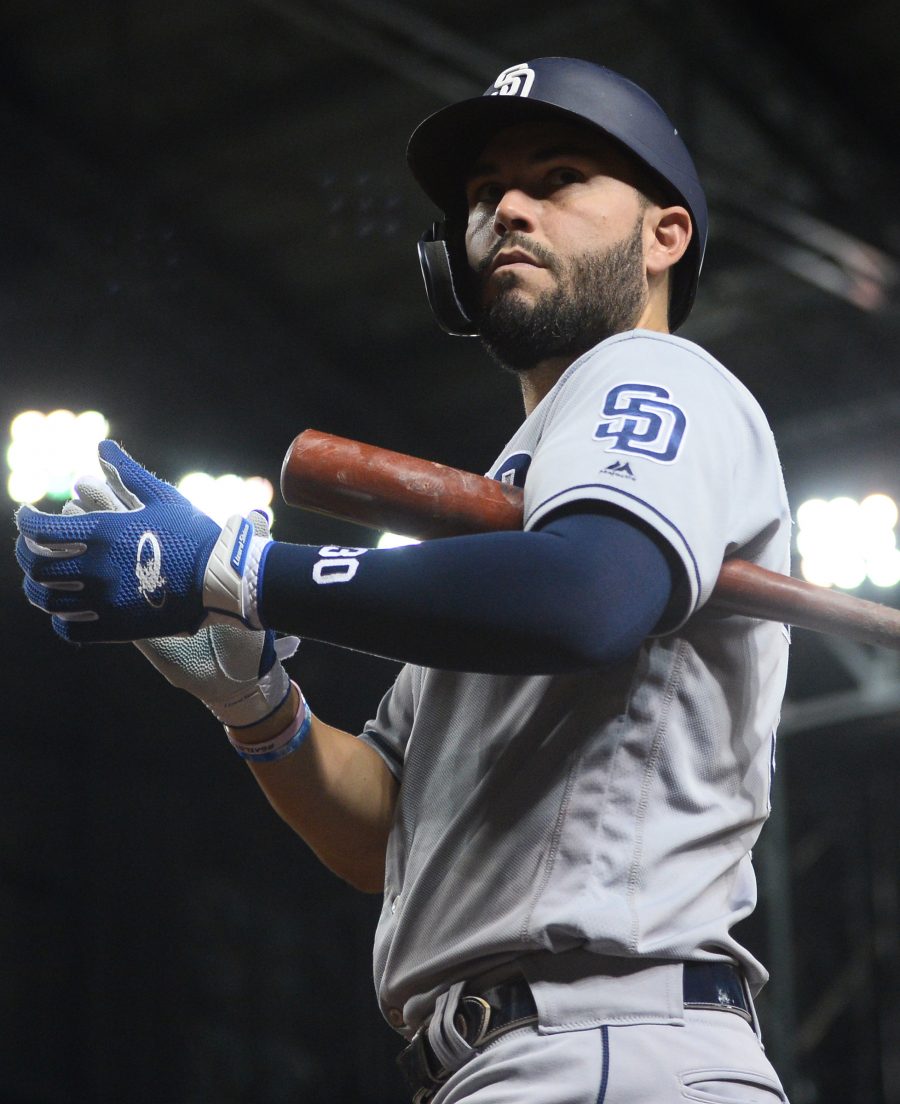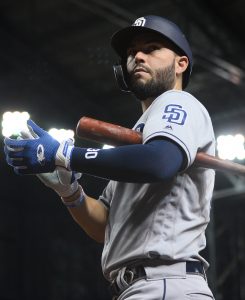 On the other hand, Hosmer was far from a consistent producer as a Royal. While Hosmer put up two seasons of 3.5 fWAR or better with the Royals, the other campaigns weren't nearly as successful. Hosmer posted two years in the negatives in that category while a member of the Royals, and unfortunately for the Padres, that's the version they've gotten since awarding him his payday.
Hosmer began his Padres career with a whimper in 2018, hitting .253/.322/.398 in 677 plate appearances. He managed minus-0.1 fWAR in the process, thanks in large part to his subpar batting line. Hosmer's wRC+ (95) fell a good distance below the league average of 105 for his position.
This season has been more of the same for Hosmer. With less than a week to go, the soon-to-be 30-year-old has accounted for minus-0.2 fWAR and hit .271/.317/.430 in 649 trips to the plate. Hosmer's OPS is better than it was a year ago, but his wRC+ (95) hasn't improved (league average for first basemen in 2019 is 106). That isn't where the similarities in output end, though, as you'll see below…
Home runs – 2018: 18; 2019: 21
Isolated power – 2018: .145; 2019: .159
Weighted-on base average – 2018: .309; 2019: .315
Expected wOBA – 2018 – .310; 2019: .318
Hosmer has taken a somewhat different path in arriving at his near-identical production in 2019. He's swinging a bit more, striking out more, walking less and making less contact. When Hosmer has made contact, he has hit more liners and fly balls, though his launch angle (minus-1.2 in 2018, plus-2.4 this year) remains extraordinarily low. In an era where more and more hitters have focused on elevating the ball (and in what many suspect is a juiced ball era), grounders continue to win the day for Hosmer. While his GB rate (55.9) has fallen by almost 5 percent since 2018, it's nonetheless the second-highest figure among all qualified hitters.
Hosmer's struggles putting the ball in the air have somewhat offset the gains he has made in the hard-contact department. He ranks in the league's 78th percentile in average exit velocity (90.6) and its 87th percentile in hard-hit percentage (45.9), according to Statcast. But a well-struck grounder still typically leads to an out, and it doesn't help matters that Hosmer's lacking speed (this could be his first zero-steal season).
A quarter of the way into his expensive union with the Padres, it would be difficult to classify Hosmer's San Diego tenure as anything other than a disappointment. Hosmer will still be entrenched in the club's lineup going into 2020, but the Padres are likely going to need far more from their big-money first baseman if they're going to make a noticeable jump in the standings.
Photo courtesy of USA Today Sports Images.