Oct. 28: The Red Sox have announced the hiring via press release.
"We believe Chaim is exactly the right person to lead the Boston Red Sox baseball operation based on a number of attributes we sought in this process," owner John Henry said in a statement. "We had done exhaustive work narrowing down candidates. That work led us to Chaim, who was the first executive invited to Boston for an interview. He made a strong impression on all of us and validated our initial research that he was the one to lead our baseball operation.
"We particularly want to thank Raquel Ferreira, Brian O'Halloran, Eddie Romero and Zack Scott for their extraordinary leadership over the past two months in guiding our baseball operation forward without missing a beat and ensuring we had a very strong start to this offseason."
Oct. 25, 4:54pm: Brian O'Halloran will be promoted from assistant general manager to general manager, per MLB.com's Mark Feinsand (Twitter link).
4:01pm: The Red Sox have "finalized" an agreement to bring aboard Chaim Bloom as their next baseball operations chief, according to Joel Sherman of the New York Post (via Twitter). Bloom will take the title of chief baseball officer, Mark Feinsand of MLB.com tweeted. Financial details remain to be seen.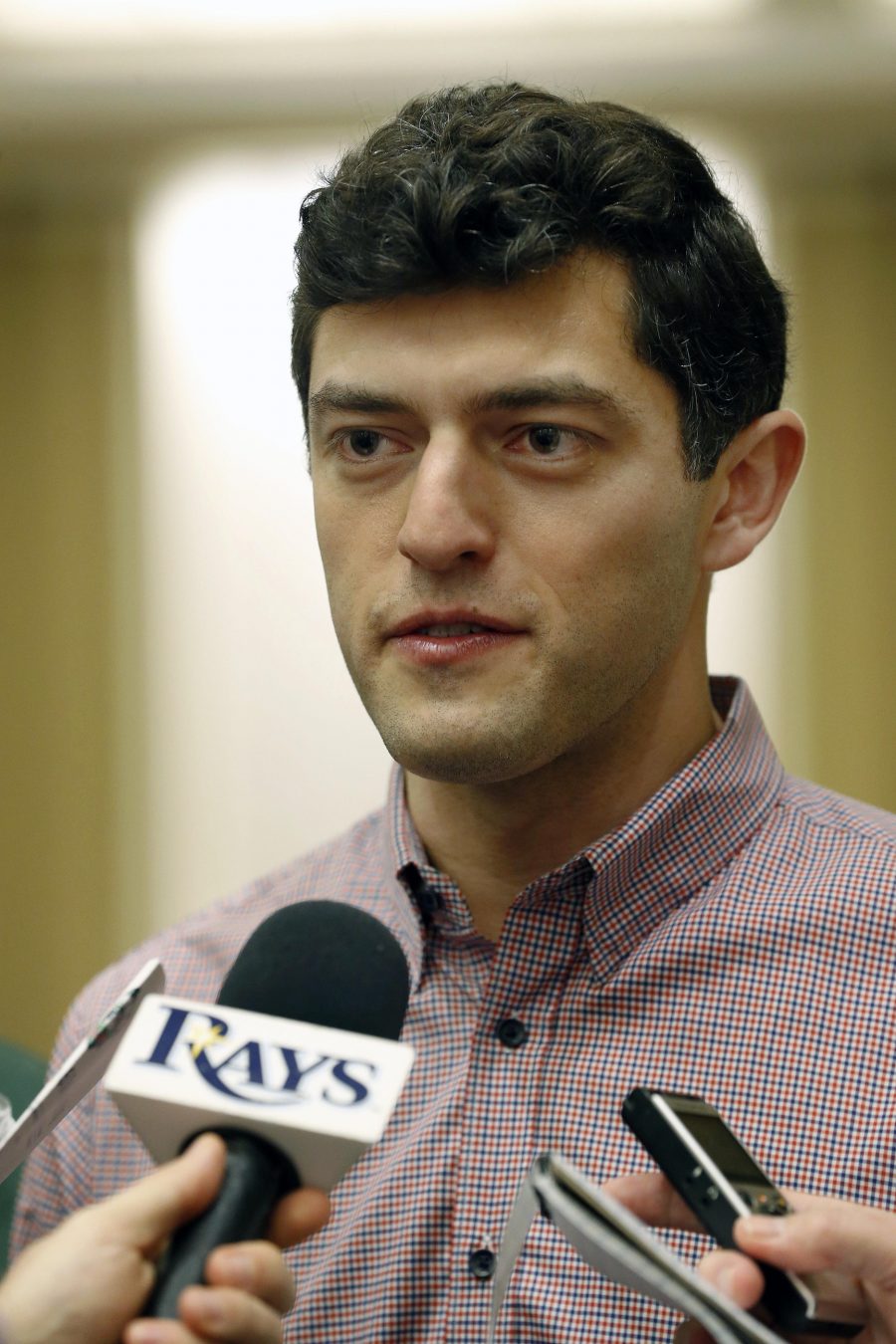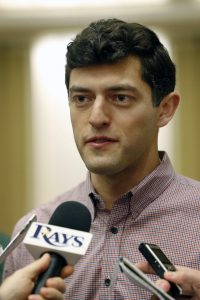 It's a fascinating hire for the Boston organization, which cut loose veteran exec Dave Dombrowski late in a disappointing 2019 season. Though Dombrowski helped deliver a World Series title, ownership decided it wanted a new direction — and went on to steer into a decidedly new-school course by hiring Bloom.
The Red Sox certainly got an up-close look at Bloom's handiwork with the Rays. His Tampa Bay outfit ran past the 2018 World Series champs, pacing them by a dozen games despite carrying a payroll into the season that was barely more than a quarter of the war chest deployed by the Sox.
Boston's last run with an analytically minded front-office leader didn't end quite as hoped, with the Ben Cherington-built rosters delivering gloom as much as glory. But the allure is obvious. One of Bloom's predecessors in Tampa Bay, Andrew Friedman, has since moving to Los Angeles shown convincingly that an efficiently managed large budget can produce perennial high-end performance at a profit-minded price.
It was a rather tidy hiring process for the Red Sox, who trusted a four-person executive team with many notable decisions this winter while lining up Bloom for the job. No doubt the organization already knew at least its general direction with the hiring. Bloom long seemed a clear possibility, particularly after narrowly missing on a few top baseball ops gigs last winter. The 36-year-old comes with an impeccable resume and widespread respect in the industry. Interestingly, he was the only outside candidate to interview for the post, per MLB.com's Mark Feinsand (via Twitter).
Bloom will jump into an organization that already has a built-out, modern front office infrastructure. No doubt he'll tweak the organization to suit his preferences, but this isn't a fixer-upper situation. That's also the case on the roster, which features the sort of talent that … well, the kind that won a World Series just one year ago.
There'll be plenty of work to do for Bloom and his new charges, right out of the gates. He's not going to blow things up or drop the bottom out of the payroll. But there are plenty of clear signs that the organization will task the new baseball ops head with paring salary — which means making some tough choices about who stays and who goes.
One big question will be answered without input from Bloom and the Sox: the status of J.D. Martinez, who can opt out of his contract. Good as he is, the club surely would love to regain a whole lot of financial flexibility in one fell swoop. Otherwise, Bloom will need to look hard to some of its spendier pieces — Jackie Bradley Jr., perhaps even Mookie Betts — as trade candidates.
It doesn't appear that Bloom will have much free capital to work with to add talent. But that's precisely the challenge he was brought in to take on. Bloom will be working to fill needs — on the right side of the infield and in the bullpen, at a minimum — in a creative manner. Fortunately, there are loads of veteran free agent options in both areas, many of whom figure to be had for relatively low cost. And Bloom will no doubt take a long look at other cost-efficient possibilities. If he does a particularly good job of supplementing an immensely talented core that could still rise back up, a return to serious contention in 2020 cannot be ruled out.
Photo courtesy of USA Today Sports Images.