Nov. 13: Wainwright will receive $1.5MM upon making his 20th and 25th starts, MLB Network's Jon Heyman reports (via Twitter). He'll unlock an additional $2MM for making his 28th start.
Interestingly, the contract also contains incentives based on relief appearances. Wainwright would earn $500K upon making his 35th relief outing and another $500K for every fifth appearance moving forward — up through 60 total appearances. He'll also receive $500K for finishing 25 and 30 games, plus an additional $600K for 35, 40, 45, 50 and 55 games finished.
Nov. 12: 3:05pm: Wainwright's new contract guarantees him $5MM and includes an additional $5MM in possible incentives, Ken Rosenthal of The Athletic tweets.
10:08am: The Cardinals have agreed to re-sign righty Adam Wainwright, per a club announcement. It's a one-year deal of unknown value for the Aegis Sports Management client.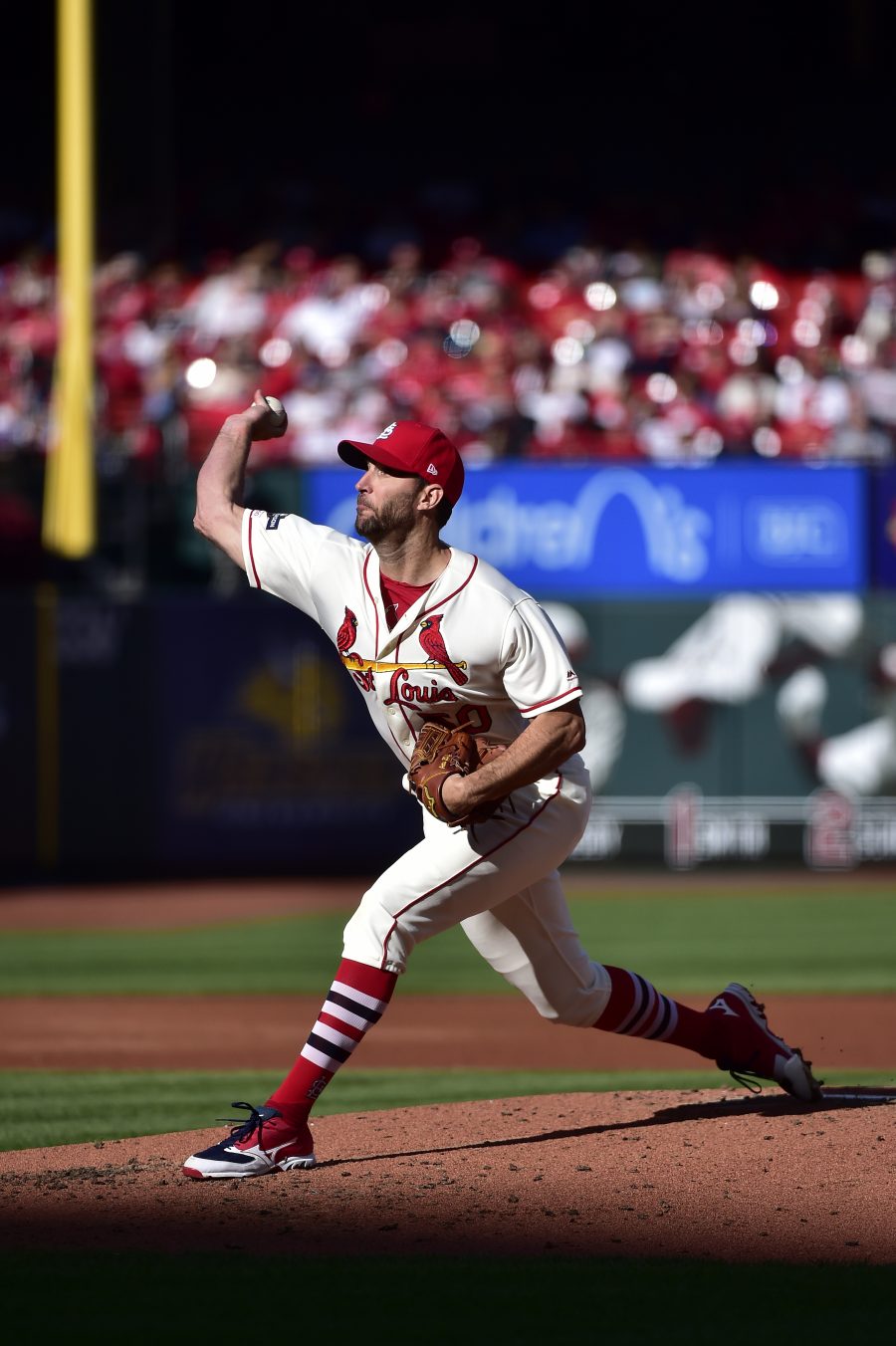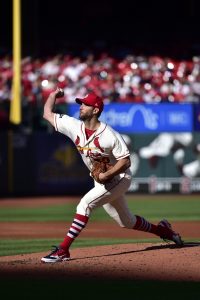 This is the second consecutive year the veteran hurler has re-upped with the Cards after a brief free agency. But the conversation was rather different this time than it was when Wainwright took an incentive-laden pact nearly one year ago to the day.
Wainwright ended up maxing out his bonuses, turning a $2MM guarantee into $10MM of earnings. The venerable rotation stalwart earned every penny, spinning 171 2/3 frames of 4.19 ERA ball with 8.0 K/9 and 3.4 BB/9.
This was surely the most predictable of this year's free agent outcomes, with the team stating frankly just days ago that talks were already well underway. Wainwright obviously isn't capable of dominating as he once did, but the Cardinals would gladly take a repeat of his 2019 effort. And it goes without saying that both sides enjoy a relationship that will enter its 15th MLB campaign.
Originally drafted by the Braves way back in 2000, the now-38-year-old Wainwright landed in St. Louis via trade in the 2003-04 offseason. He hasn't left the organization since. There were a few lost years — all of 2011, most of 2015 and 2018 — but on balance it has been quite a success.
Wainwright passed two thousand career innings during the 2019 campaign. He has a lifetime 3.39 ERA along with three All-Star appearances and a trio of top-three Cy Young finishes. Wainwright has also topped the century mark in postseason frames and excelled all the more on the biggest stage. He owns a lifetime 2.81 ERA in the playoffs, with 9.8 K/9 against 1.5 BB/9, including three exceptional appearances just weeks ago.
While this move comes as expected, it does make for a key part of the Cardinals offseason. With Wainwright now slotted in along with Jack Flaherty, Miles Mikolas, and Dakota Hudson, the Cards can probably rest easy in the rotation. Carlos Martinez and Alex Reyes are high-ceiling possibilities for the fifth starter's job, with Austin Gomber and Genesis Cabrera among the other possibilities. With limited available space under the team's preferred payroll levels, it may be that the remaining funds will be allocated to other areas of need.
Photo courtesy of USA Today Sports Images.