The White Sox announced that they've signed free-agent catcher Yasmani Grandal to a four-year contract. He'll be guaranteed a hefty $73MM, the team announced, which will be paid out evenly at $18.25MM per year.  As per The Athletic's Ken Rosenthal (Twitter link), Grandal's deal includes a full no-trade clause in 2020 and partial no-trade protection for the remaining three seasons.  To make room on the 40-man roster, the White Sox designated outfielder Daniel Palka for assignment.
Readers will recall that the 2018-2019 offseason marked a much more frustrating pass through the free agency turnstiles for the now-31-year-old Grandal. After spurning a reported four-year, $60MM offer from the Mets last winter, the former Hurricane bet on himself by agreeing to a one-year, $18.25MM deal with the Brewers.
That gambit appears to have paid off handsomely, with Grandal parlaying his fantastic 2019 into a larger long-term guarantee from Chicago. At $73MM, this contract represents the largest guarantee in White Sox history, surpassing the six-year, $68MM outlay secured by Jose Abreu in advance of the 2014 season.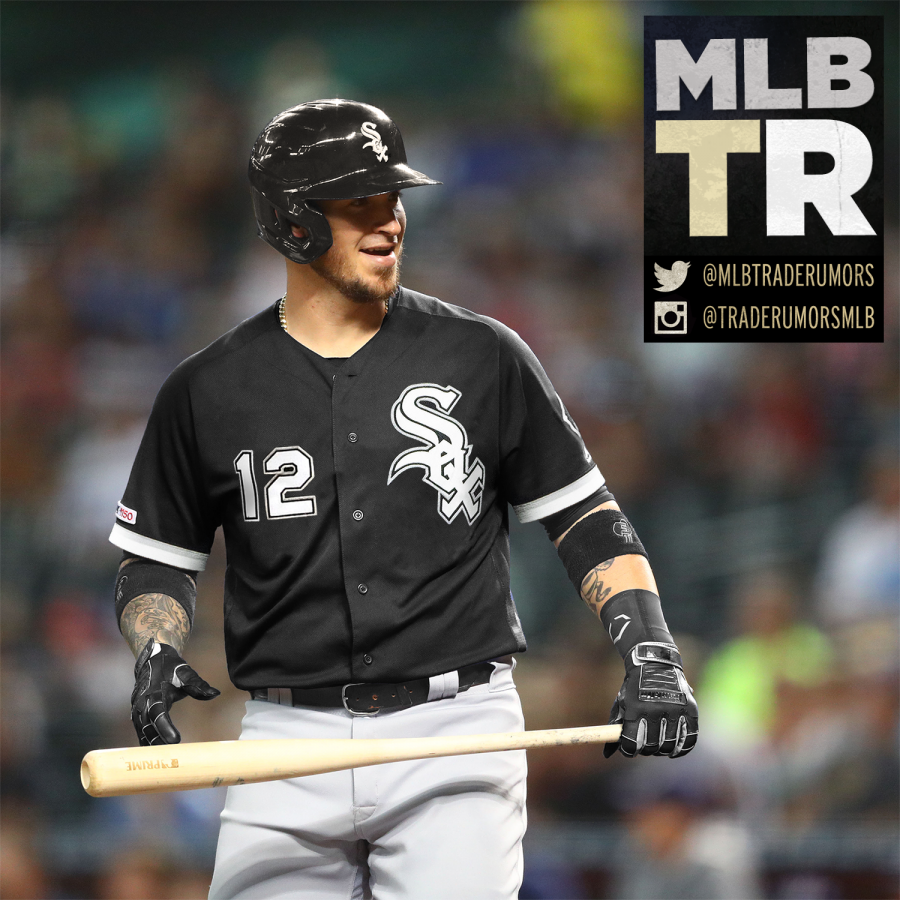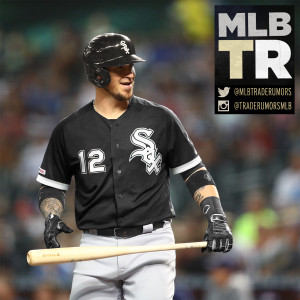 From any vantage, that guarantee should provide the club with one of the very best catchers in the game. Since entering the majors with San Diego in 2012, Grandal has posted a cumulative 118 wRC+ figure, second only to Buster Posey among all catchers with more than 3000 plate appearances in that time frame. Similarly, his .348 OBP is tops among catchers since 2012, while his 141 homers since '12 rank second only to Brian McCann's 145. Grandal's never been a world-beater in the batting average department, but he's been a consistent source of power and on-base ability for the bulk of his career.
Though his offensive prowess is evident from even a cursory glance at his career numbers, any Grandal evaluation would be remiss to exclude his sterling defensive reputation. Grandal recorded a 20.1 figure in Baseball Prospectus' Fielding Runs Above Average metric during the 2019 campaign, good for third among catchers in the bigs behind Austin Hedges and Roberto Perez; that the White Sox press release regarding Grandal's signing made mention of his pitch framing abilities should come as no surprise.
For the Pale Hose, the signing of such a multi-dimensional, high-profile player makes it abundantly clear that their long-running rebuild has come to an end. Last offseason saw the club make a run at third baseman Manny Machado, in a bid that was likely intended to symbolize a similar rallying cry of competitiveness. Though this past season ended up marking their seventh consecutive losing campaign, Grandal's addition should go a long way toward supplementing a core that showed real promise in 2019.
Though it was White Sox pitchers like Carlos Rodon, Lucas Giolito, and Michael Kopech who were previously thought to be the club's primary strength, 2019 yielded encouraging breakouts from a handful of South Side swingers. Shortstop Tim Anderson, for one, exploded en route to the 2019 batting title, logging a .335/.357/.508 slash and 3.5 fWAR across 518 plate appearances; 24-year-old infielder Yoan Moncada announced his presence with a .315/.367/.548 line with 25 home runs, ultimately garnering a down-ballot MVP vote in his second campaign of extended MLB action; rookie outfielder Eloy Jimenez was pretty decent, too–all he did was hit 31 home runs in his first 122 games at the sport's highest level. And this is all before accounting for the impending arrival of uber-prospect outfielder Luis Robert.
All of that said, catcher didn't, at first glance, appear to be the team's most glaring need going into this offseason. Incumbent starter James McCann's 109 wRC+ and .273/.328/.460 slash in 2019 did indeed compare favorably to other catchers around the league, but a deeper look shows why executive VP Kenny Williams and GM Rick Hahn may have been unable to resist Grandal's well-rounded allure. Firstly, McCann's numbers were largely the result of a scintillating first half, as his .226/.281/.413 line after the break would demonstrate; add in McCann's .359 BABIP on the year, while providing for the defensive upgrade Grandal represents, and it's easy to see how club leadership saw today's signing as a necessary investment.
The White Sox fielded an Opening Day payroll of $88.92MM in 2019; the club's ten-year highwater mark for payroll came back in 2011 when owner Jerry Reinsdorf green-lit a $127.78MM outlay. In addition to Grandal, the Sox will have Abreu ($17.8MM), Kelvin Herrera ($8.5MM), and Anderson ($4MM) under contract with significant guarantees next season, while a considerable number of players will either draw raises in arbitration or find themselves non-tendered. Impact contributors like Giolito remain under affordable club control, so there may yet be some wiggle room to make other improvements around the roster.
Regardless of their moves from here forward, the decision by White Sox brass to bring in Grandal may come at an opportune time. The Twins, despite having retained starter Jake Odorizzi, face uncertainty in their rotation, while the rival Indians continue to endure trade speculation surrounding star shortstop Francisco Lindor and lingering questions about the health of several pitchers, including Corey Kluber. Grandal's addition to Chicago's blistering young core should make those teams slightly more uncomfortable with regard to their standing in the AL Central.
With Grandal off the board, the free agent catching market is now likely headlined by Travis d'Arnaud, with Robinson Chirinos and Jason Castro representing something of a third tier. While those players offer varying combinations of offensive and defensive ability to interested teams, there's little doubt that Chicago acted decisively today in securing itself the most complete backstop on the market.
Photo courtesy of USA Today Sports Images