For the most part, the upper end of the free-agent relief market emptied out quickly this offseason. Aroldis Chapman stuck with the Yankees, Will Smith and Chris Martin signed with the Braves, Drew Pomeranz reunited with the Padres, and Dellin Betances switched from the Yanks to the crosstown rival Mets. Now, going by the contract predictions MLBTR made at the beginning of the offseason, former Astros right-hander Will Harris looks like the No. 1 reliever left on a board that also includes Daniel Hudson, Steve Cishek and Craig Stammen near the top of a shrinking class. We called for a two-year, $18MM payday for Harris, and although that still seems reasonable, he hasn't generated much public attention this winter.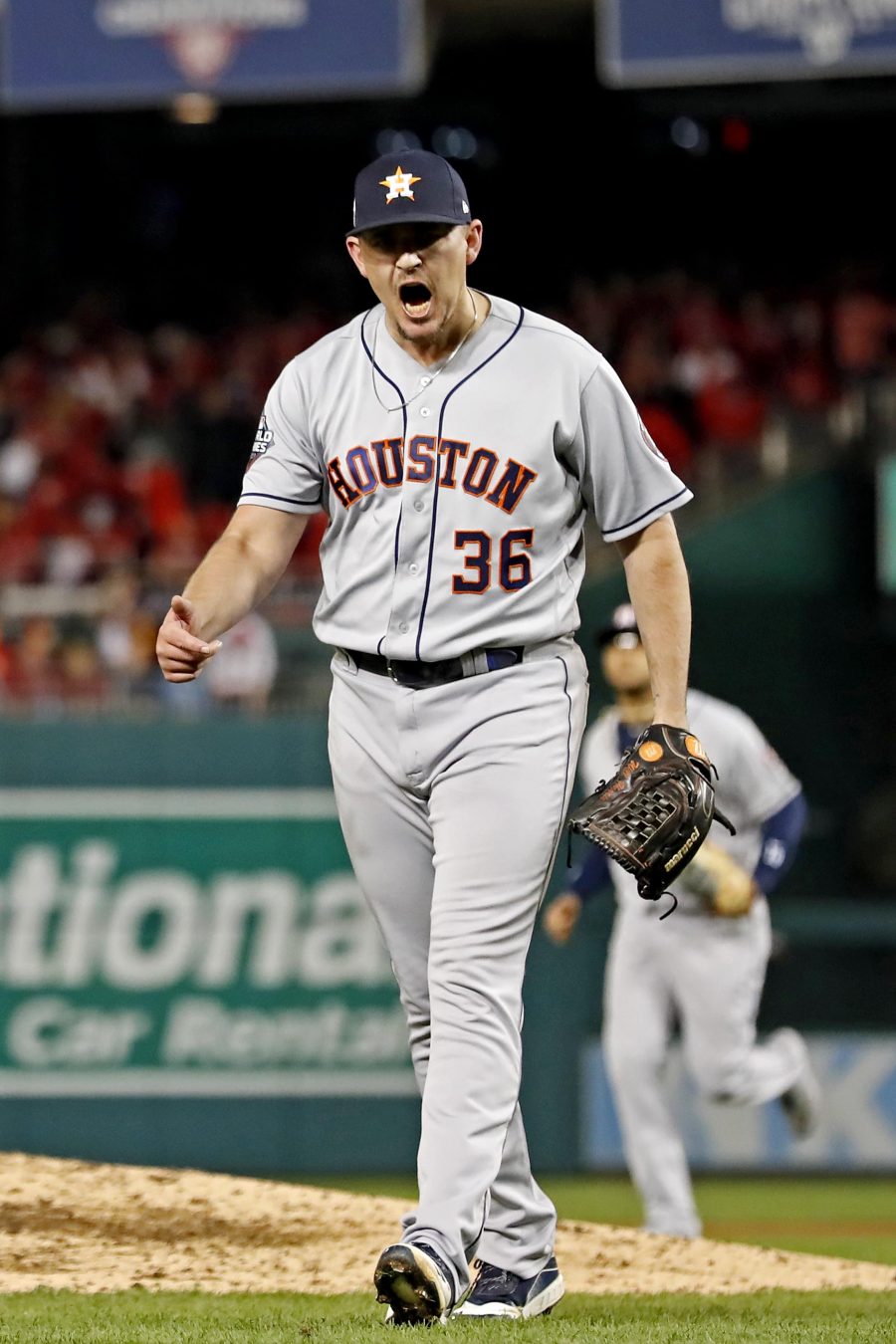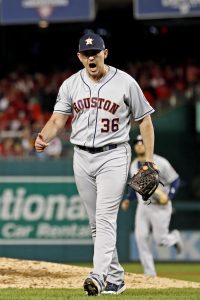 Almost two months since free agency opened, just one team – Minnesota – has come up as a rumored suitor for Harris. There could be unreported clubs chasing Harris, though it's surprising that there hasn't been more speculation centering on the 35-year-old. After all, since his 2013 breakout with the Diamondbacks, not many relievers have been more productive. Going back to then, Harris has pitched to a 2.59 ERA/2.97 FIP with 9.58 K/9, 2.28 BB/9 and a 50.4 percent groundball rate across 378 2/3 innings.
There was no let-up last season for Harris, who posted a career-best 1.50 ERA in 60 frames. Judging relievers by ERA is dangerous, granted, and Harris was fortunate to prevent runs at such a stingy rate. But the rest of his numbers were also quite impressive, as he managed a 3.15 FIP/3.04 xFIP/3.18 SIERA, 9.3 K/9, 2.1 BB/9 and a 54.6 percent grounder rate.
Altough Harris didn't blow anyone away with his cutter-curve mix, both pitches were among the best of their kind, according to FanGraphs. Excellent spin rates had something to do with it. Harris ranked in the game's 96th percentile in fastball spin and in its 86th percentile with the curve, per Statcast. Hitters had immense difficulty squaring up either offering, as shown by the lack of damaging contact Harris surrendered. He finished in the majors' 84th percentile in hard-hit rate and in the 89th percentile in expected weighted on-base average against.
Once the playoffs rolled around, Harris' lights-out performance continued. It's true the Nationals did get the better of Harris in their Game 6 and 7 World Series wins over Houston, which wasn't the way he wanted to go out last season. Still, Harris concluded the postseason with 9 2/3 innings of two-run ball, striking out 11 and issuing just one walk along the way.
Harris undoubtedly made a strong case for a quality payday throughout the year, but with 2019 about to turn to 2020, he remains on the market. Youth isn't on Harris' side, of course, and he doesn't carry much experience as a closer. Those factors could be scaring off some teams, but as a hurler who has averaged 50-plus innings of terrific results for the past seven seasons, he has established himself as a high-end setup man. Perhaps Harris will be paid accordingly when the new year arrives.
Photo courtesy of USA Today Sports Images.