The Indians have completed their rumored contract with outfielder/designated hitter Domingo Santana, tweets Ken Rosenthal of The Athletic. The Wasserman client will earn a $1.5MM guarantee, and his contract comes with a $5MM club option or a $250K buyout. Santana can earn $500K in bonuses for days spent on the roster in 2020, and each roster bonus he triggers will boost the value of next that 2021 club option. In total, the deal can reportedly max out at two years and $7.5MM.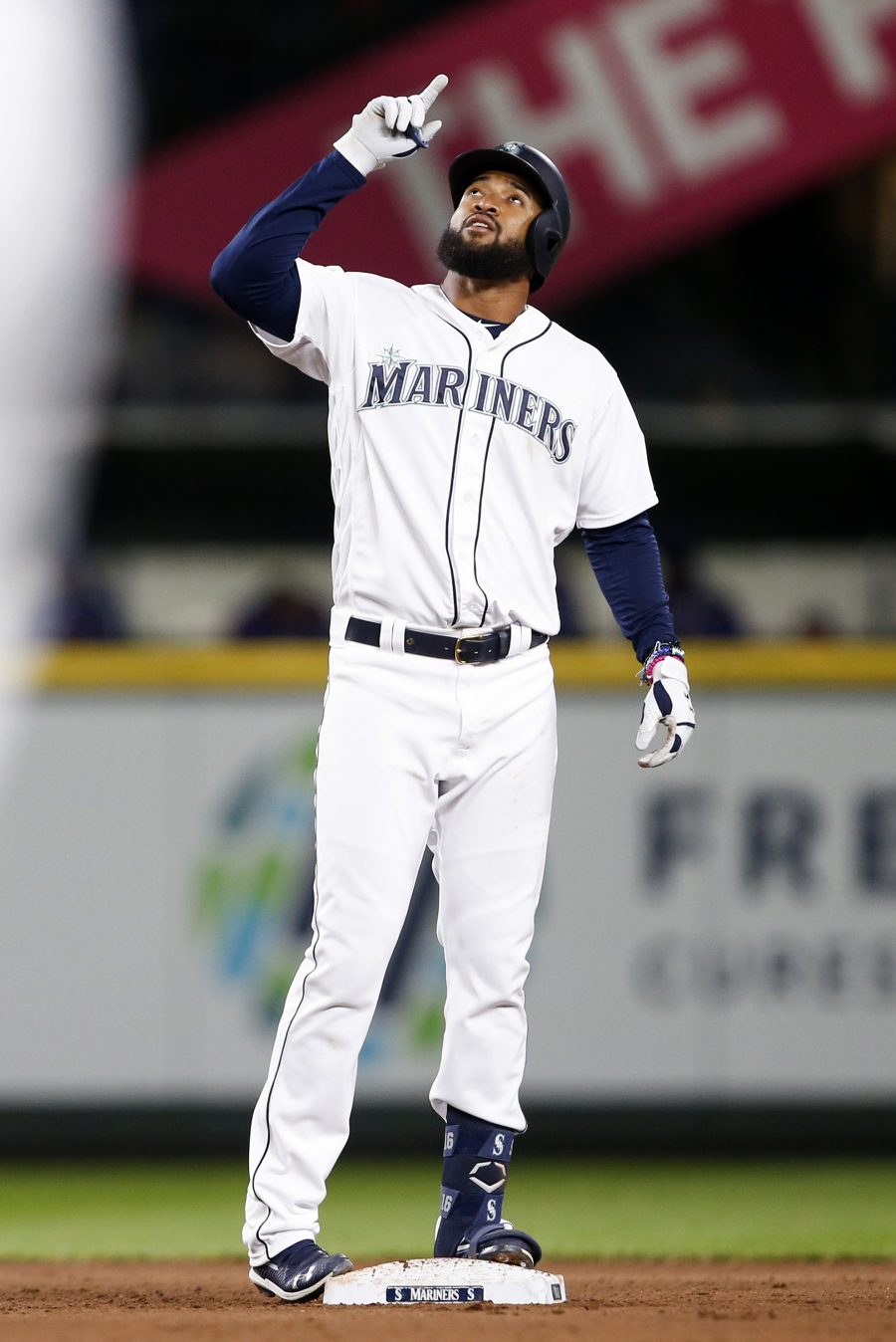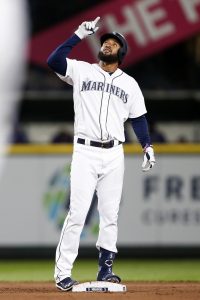 Still just 27 years old, Santana was an offensive force with the Brewers as recently as 2017, when he slashed .278/.371/.505 with 30 home runs and 29 doubles (good for a 126 OPS+ and 127 wRC+). However, Santana was the beneficiary of a .363 average on balls in play that year, punched out in nearly 30 percent of his plate appearances and played a below-average right field. It's impossible to say whether those traits gave the Brewers concern about his ability to produce moving forward or whether the team simply found the value in a pair of marquee offseason acquisitions too great to pass up. Regardless, Santana was effectively pushed to a bench role the following year after Milwaukee traded for Christian Yelich and signed Lorenzo Cain to join Ryan Braun in the outfield.
The 2018 season wasn't a great one for Santana. One can point to the fact that he was already a regression candidate or suggest that his newfound limited role was a difficult adjustment. Whatever the reason, Santana's .265/.328/.412 slash through 235 plate appearances marked a substantial downturn. He was traded to the Mariners for Ben Gamel last winter.
In Seattle, Santana once again found himself in a near-regular role, and his production bounced back to an extent. In 507 plate appearances, he hit .253/.329/.441 with 21 homers, 20 doubles and a triple. It wasn't the same level of pop that he displayed in 2017, but it was a nice bounceback effort all the same. Santana's strikeout rate only worsened, though, as he fanned in 32.3 percent of his trips to the plate. And, his already shaky glovework bottomed out in 2019 when defensive metrics graded him as one of baseball's worst defenders at any position (-17 Defensive Runs Saved, -16.1 Ultimate Zone Rating, -13 Outs Above Average).
Santana's fit in Cleveland is admittedly something of a curious one, as the Indians already have an extremely similar player in Franmil Reyes. Both lumbering, defensively-challenged sluggers hit from the right side of the dish and profile better as a designated hitter than as an outfielder. Santana draws more walks and runs slightly better; Reyes has more power, strikes out a bit less and boasted 99th-percentile marks in exit velocity and hard-hit rate in 2019. Overall, they bring comparable skill sets to an already-crowded Indians outfield mix (though Reyes would seem to have more offensive upside).
Oscar Mercado should have center field locked down after a strong debut campaign in 2019, leaving Santana and Reyes as two options in the outfield corners. The problem is that right-handed-hitting Jordan Luplow is also in the corner mix, and his otherworldly production against lefties should at least ensure him a platoon role. Cleveland also acquired Delino DeShields Jr. — another right-handed bat — in the Corey Kluber salary dump. The switch-hitting Greg Allen is in the mix, too, as are lefty-swinging Jake Bauers, Bradley Zimmer and (once recovered from last year's ACL tear) Tyler Naquin.
Santana is an affordable addition to the fray, to be sure, and there's little doubt that he deepens the club's reservoir of options in the corners and at DH. That said, it's also not clear that Santana is an upgrade over what they already had in house.