The White Sox have already reached new agreements with a host of players of late, with Yoan Moncada recently joining Aaron Bummer, Luis Robert, and Jose Abreu just this winter. Tim Anderson and Eloy Jimenez inked deals previously. So … what's one more?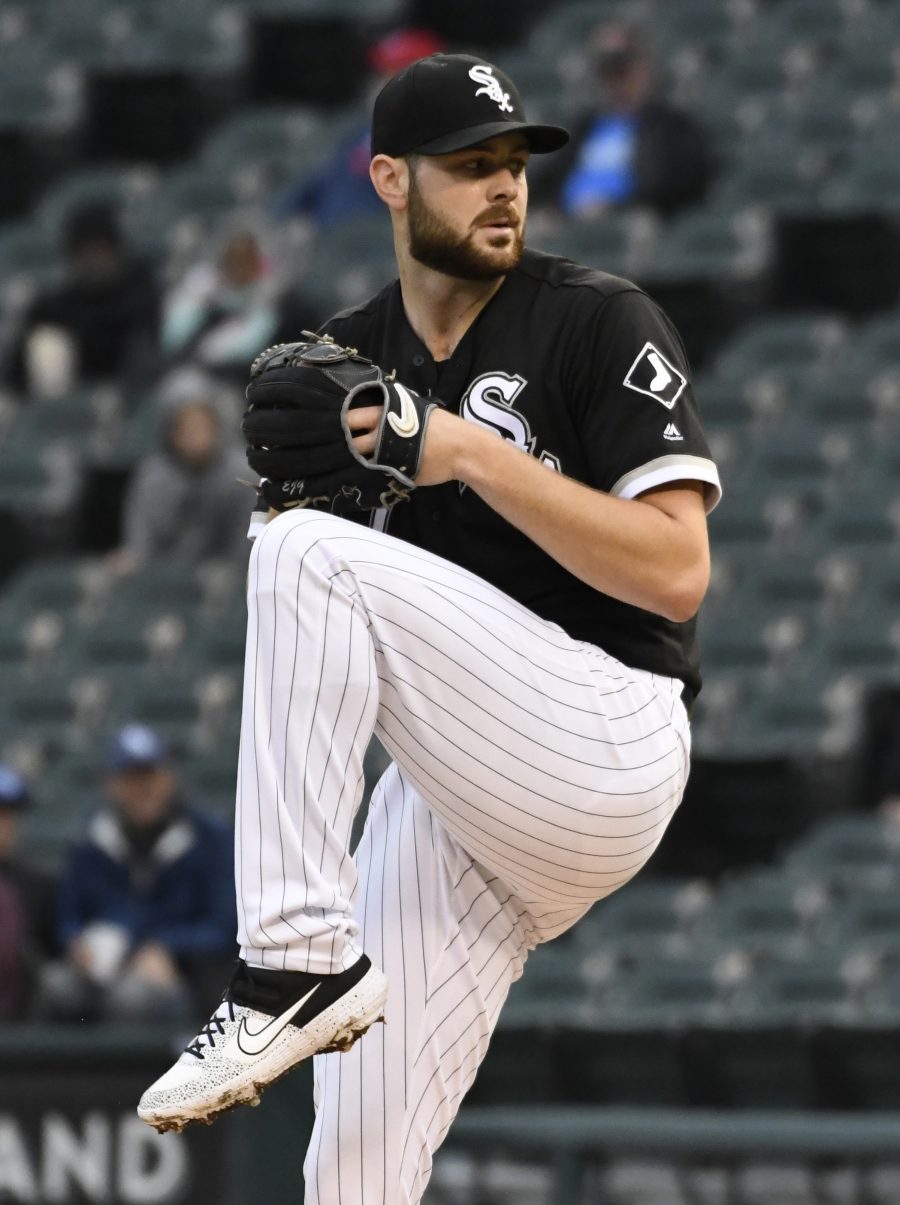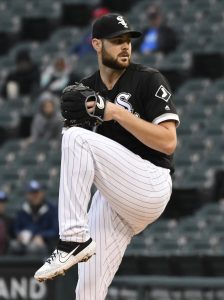 The starting rotation is noticeably underrepresented from the ranks of the extended core. While a few hurlers could become candidates in short order, there's probably only one who's really primed for a deal: Lucas Giolito.
Giolito's path is remarkably similar to that of Moncada. They both came over in back-to-back trades in the 2016-17 offseason — each of which, somewhat ironically, involved White Sox stars (Chris Sale and Adam Eaton) who had loads of trade value thanks to their own early-career extensions. There were some growing pains and moments of doubt for the long-hyped Giolito and Moncada. Then came 2019 …
While the White Sox weren't all that competitive as a team last year, they had some exceedingly promising outcomes from individual players. On the pitching side, nobody came close to Giolito, who was one of the top dozen or so starters leaguewide. He completely reversed a miserable 2018 season, vaulting to new personal highs in velocity (94.6 mph average fastball), swinging-strike rate (15.0%), and K%-BB% (24.2%).
There's not much to dislike about Giolito's effort. He didn't excel at limiting the long ball, but was slightly better than the league mean in homers allowed (1.22) and homers-per-flyball rate (13.6%). Statcast indicated that Giolito largely deserved the outcomes, crediting opposing hitters with a meager .275 wOBA and .280 xwOBA. Giolito dominated opposing lefties in 2019. There were health concerns when Giolito was drafted, but he already got Tommy John surgery out of the way and has mostly been healthy since. (He ended 2019 with a mild lat injury and is now dealing with a pec issue, but both seem rather minor.)
The question, really, is one of faith. Giolito is only 25 years of age and has a top-shelf pedigree. The results finally matched. So do the White Sox let things play out through arbitration — like Moncada, Giolito is still a full season shy of arb qualification and four campaigns removed from free agency — or chase yet further upside with yet another extension?
That may depend upon the cost. While Giolito was a first-round pick, he fell to the 16th pick of the 2012 draft. He still got a big signing bonus, but at just under $3MM it was less than a tenth of what Moncada commanded. For a pitcher that has already dealt with some health issues, and hasn't yet reached that first big payday, there's definitely greater sense in selling away some earning ceiling in exchange for security.
Giolito wouldn't be the first starting pitcher to do so. In fact, this stage of a career — just before arbitration — is quite the popular time for hurler and team to line up on a deal. Jon Lester's 2009 pact with the Red Sox — five years, $30MM plus an option — proved a market-setting contract. The total guarantee has crept up a bit in some cases in recent years and we've seen various ways of tweaking the model, but that's still the core structure of many such contracts.
In this case, the White Sox would probably be thrilled to slot Giolito into that five-year, mid-thirty plus option(s) sort of a deal. There's really not all that much risk. Sure, you'd always rather pay less for more, but even one more elite season or a couple of good-but-not-great efforts would justify that sort of cost. And there are loads of scenarios where the organization could clean up. The team just promised Bummer, a non-closing (for now) reliever, $16MM. Doubling that (plus change) for a high-end starter is more or less a no-brainer unless the club has some inside cause for concern.
All that points to an argument that Giolito really shouldn't be slotted into the classic form of Lester and progeny. After all, lower-ceiling lefty Marco Gonzales just got a $30MM guarantee over four years with a single option. Giolito looks more like German Marquez, who recently commanded $42MM+ on a four-year term while giving up one option year.
Then again, perhaps Giolito can present a case for something more akin to the deal inked between Blake Snell and the Rays. That accord included over $49MM of new money and only required Snell to hand over control over one would-be free agent season — one less than the other two deals just discussed — thus leaving him more future earning upside. Snell's Cy Young Award gave him a boost, to be sure, but his pact also came together on the heels of a weak market for free agent pitchers. We just saw Gerrit Cole and Stephen Strasburg blow the top off of the rotation market.
It'll be interesting to see how this one shakes out, if indeed serious talks occur. Maybe Giolito will get a Snell-like agreement but fall a bit short in terms of guaranteed cash. Or perhaps he'll look to build upon the Marquez deal, giving up that extra season of control (in Giolito's case, his age-30 season) to boost the up-front cash promise. Regardless, I'll go ahead and guess that a contract would land in the realm of a $45MM guarantee.
Photo courtey of USA Today Sports Images.