The Mets have made their first huge deal of the Steve Cohen era, acquiring shortstop Francisco Lindor and right-hander Carlos Carrasco from the Indians as part of a six-player trade.  To replace their star shortstop, Cleveland will receive two prominent young infielders in Amed Rosario and Andres Gimenez and a pair of Mets prospects — right-hander Josh Wolf and outfielder Isaiah Greene.
It has been widely assumed that Lindor would be on the move at some point this offseason, as the Tribe is looking to cut payroll and Lindor is now entering his final season before free agency.  The Mets have been one of many teams mentioned as a plausible suitor, though comments made by both new owner Cohen and team president Sandy Alderson implied that the Mets would be more apt to sign big-name players rather than trade for them, due to a lack of minor league depth in New York's farm system.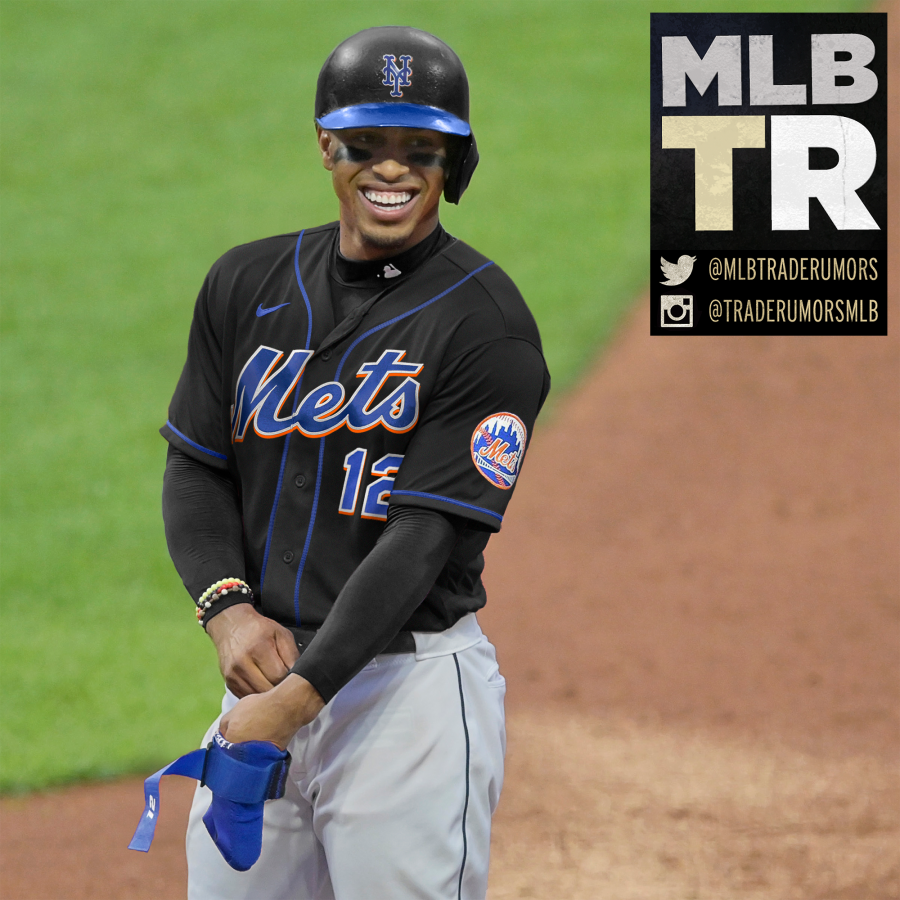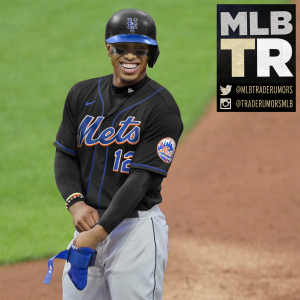 Instead, Alderson and new Mets GM Jared Porter have now swung a major blockbuster.  Financial terms of the deal haven't yet been made public, but it's safe to assume the Mets are picking up all of the $27MM owed to Carrasco through the 2022 season.  Between Carrasco's contract and Lindor's projected salary (between $17.5MM and $21.5MM) in his final year of arbitration, Cohen's willingness to spend manifested itself in a different way, as the Mets will now upgrade their roster by taking some salaries off the books of the cost-cutting Cleveland organization.
Since his debut in 2015, no shortstop in baseball has a higher fWAR (28.9) than Lindor.  A four-time All-Star with two Gold Gloves and two Silver Slugger Awards, Lindor has hit .285/.346/.488 with 138 home runs over his six big league seasons, and further established himself as an all-around talent by stealing 99 bases.  2020 was a down year for Lindor, as he hit only .258/.335/.415 over a league-high 266 PA, but that would certainly be explained by the unusual nature of the shortened season rather than a clear sign of a decline.
It is also fair to wonder if Lindor might have been impacted by the trade speculation that has been swirling around him for the better part of three years.  After some early-career extension talks with the Tribe failed to lead to a deal, it became increasingly clear that Cleveland would look to trade Lindor rather than just let him walk in free agency.  Indians owner Paul Dolan said in 2019 that his team didn't have the resources to invest heavily in a single player, and rather notoriously told Cleveland fans to "enjoy [Lindor] and then we'll see what happens."
Lindor now becomes the centerpiece of an already-strong Mets lineup, as he will step in as the everyday shortstop.  Luis Guillorme looks like New York's top backstop shortstop option now that Rosario and Gimenez are gone, though Jose Peraza and Wilfredo Tovar are also on hand.  The Mets could look to add another veteran utility infield type prior to Opening Day, though Jeff McNeil's ability to play multiple positions gives them some cover in that respect.
We also shouldn't assume that the Mets are anywhere near done with major moves, of course.  The club has already signed James McCann and Trevor May in free agency, retained Marcus Stroman via the qualifying offer, and such big names as George Springer and Trevor Bauer are also known to be free agent targets for Alderson and company.  Since the Mets are still roughly $32MM short of the $210 luxury tax threshold, at least one more pricey contract could certainly be added, and possibly more if the club moved some other salary in a trade, or was willing to take a one-year tax hit for exceeding the threshold.
Carrasco joins Stroman and ace Jacob deGrom in a strong 1-2-3 punch atop the New York rotation.  If rookie David Peterson can continue his 2020 performance over a full season and Noah Syndergaard is in form during his midseason return from Tommy John surgery rehab, the Mets could very well have one of the sport's top starting fives.  On the flip side, given the uncertainty of Syndergaard's health, how Stroman will look after opting out of the 2020 season, and the possibility of a sophomore slump for Peterson, this same rotation carries some questions that now aren't as glaring with a solid veteran like Carrasco in the fold.
Carrasco's salary made him a natural trade candidate, and today's news ends his 11-season run as a beloved favorite for both Cleveland's fans and within the Tribe's locker room.  Carrasco posted a 3.77 ERA, 25.5 K%, and 19.2 K-BB% over his 1242 1/3 innings in an Indians uniform, highlighted by a 2017 season that saw him finish fourth in AL Cy Young Award voting.
After missing almost three months of the 2019 season due to a leukemia diagnosis, Carrasco made an emotional return to the field that September, and then looked to be fully back during a 2020 season that saw him post a 2.91 ERA, 29.3 K%, and 19.6% K-BB% over 68 frames.  His 9.6 BB% is a bit of a red flag, and his highest total in the category since his 2009 rookie season, though this could again be a by-product of the small 2020 sample size.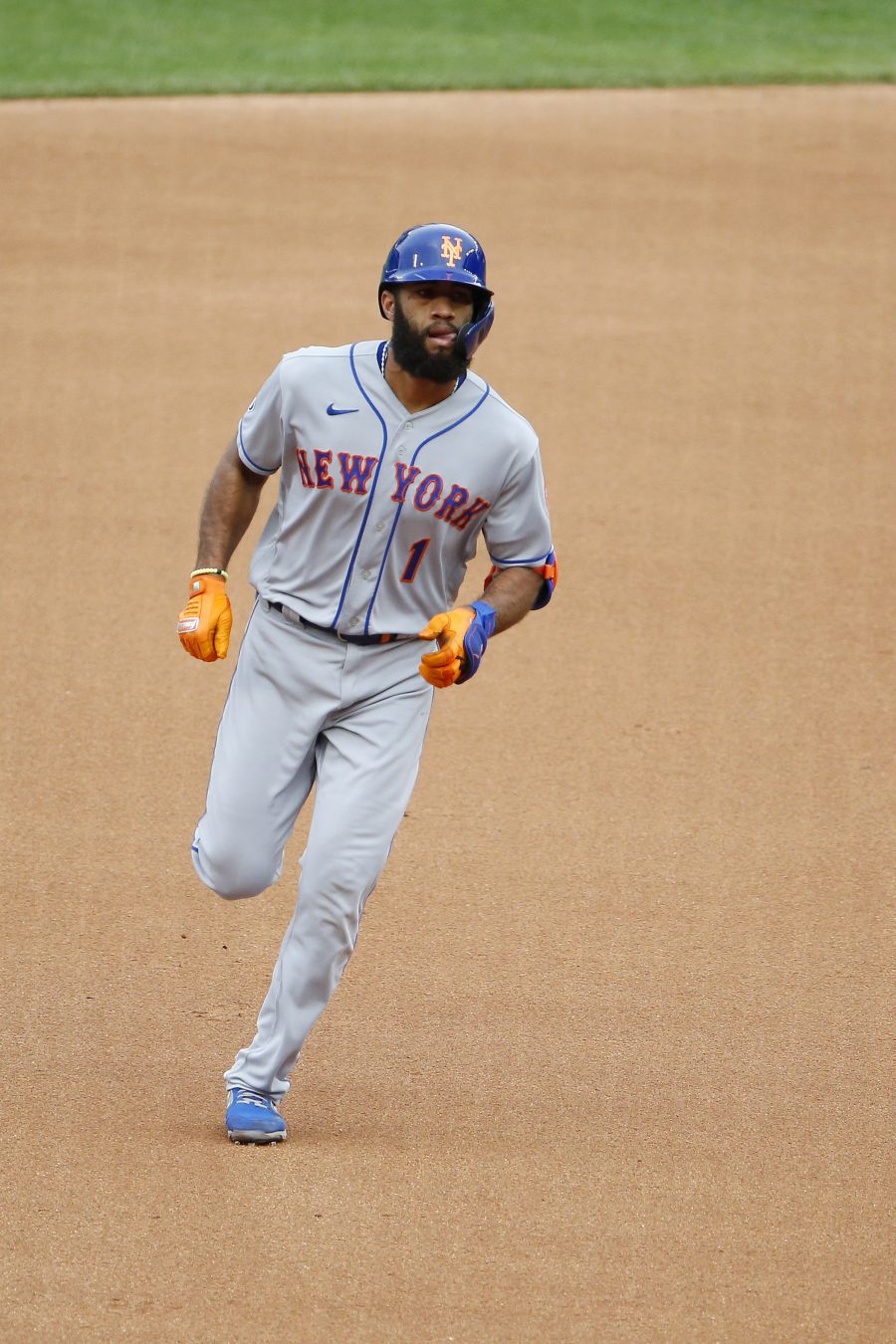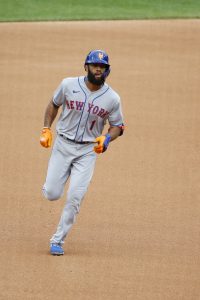 It was less than four years ago that Rosario was a consensus top-10 prospect in baseball, and between his young age (25) and the flashes he has shown over four MLB seasons, it isn't out of the question that he can still fulfill that potential with a change of scenery.  Rosario looked to be breaking out in 2019, when he hit .322/.353/.453 over his final 372 plate appearances of the season, but he managed just a .252/.272/.371 slash line in 147 PA in 2020.
As it happened, Gimenez received more playing time ahead of Rosario, and Gimenez responded with a .263/.333/.398 slash in his first 132 plate appearances as a major leaguer.  A former top-100 prospect himself, Gimenez is considered a better defender than Rosario and might be Cleveland's preferred choice at shortstop, with Rosario perhaps moving into the second base vacancy left open by free agent Cesar Hernandez.  Since Rosario has been considered to have multi-position capability, the Tribe could also move Rosario around the diamond, perhaps a way of addressing their longstanding outfield problem.
It probably isn't a surprise that both Wolf and Greene weren't drafted by Alderson's front office, which may have made him more open to moving these particular prospects.  The two youngsters were second-round picks (Wolf in 2019, Greene in 2020) during Brodie Van Wagenen's time as New York's general manager, and were respectively ranked ninth and 10th in MLB Pipeline's list of Mets minor leaguers.
Drafted as a high schooler out of Texas, Wolf pitched eight innings over five appearances for the Mets' rookie ball team in 2019.  Pipeline rates both his curveball and his fastball as 60-grade plus pitches, with his heater averaging 94mph during his brief rookie ball debut.  As per the scouting report, "Wolf's athleticism, quick arm and clean delivery enable him to pitch to both sides of the plate and all four quadrants of the strike zone, and he earns high marks for his aptitude with regards to making adjustments."
Greene is another high school product, and he won't celebrate his 20th birthday until August.  Greene is a bit raw, but he already has what Pipeline's scouting report described as "a contact-oriented approach" at the plate, plus speed, and potential to remain as a center fielder.  Baseball America thinks left field might be his eventual destination, but still ranked Greene as the 49th-best prospect available in the 2020 draft, and noted that Greene was "drawing comparisons to Garret Anderson and Michael Brantley" as a hitter.
In the bigger picture, today's trade emulates other major swaps made by the Indians in recent years — a higher-priced star player (whether Lindor, Carrasco, Mike Clevinger, Trevor Bauer, or Corey Kluber) is dealt for a combination of big-league ready pieces and younger talent.  Cleveland president of baseball operations Chris Antonetti and GM Mike Chernoff have done an admirable job of keeping the Indians competitive amidst this constant shedding of higher-paid players, in part due to the team's ability to consistent develop quality pitchers from its minor league system.
That said, Cleveland now has just over $40MM on its books for 2021, and no players officially under contract beyond the season.  At least one of Jose Ramirez's club options seem a safe bet to be exercised, but that's assuming Ramirez isn't also traded at some point in the next 12 months.  The lack of both fan attendance and revenue-sharing payments unquestionably delivered a big hit to the team's financial picture, but this even more austere approach to roster construction will surely hamper Cleveland's chances at contending in the AL Central and making another postseason appearance.
ESPN.com's Jeff Passan (Twitter links) was the first to report that the two teams were "deep in talks" about a Lindor deal, and Passan also noted Gimenez was part of the trade.  MLB Network's Jon Heyman first reported the the two sides had agreed to the trade.  MLB.com's Mark Feinsand reported Carrasco's involvement in the swap.  MLB Pipeline's Jonathan Mayo reported that Rosario was being dealt, while The Athletic's Ken Rosenthal reported Wolf's involvement, and ESPN's Kiley McDaniel) had Greene's involvement.
Photos courtesy of USA Today Sports Images