1:15pm: The teams have announced the trade.
11:45am: In an ultra-rare swap between AL East rivals, the Yankees have reportedly traded right-hander Adam Ottavino to the Red Sox in exchange for cash or a player to be named later. Boston will receive Ottavino and minor league right-hander Frank German from the Yankees in a move that amounts to a salary dump for the Yanks and the purchase of pitching prospect and a bullpen rebound candidate for the Red Sox.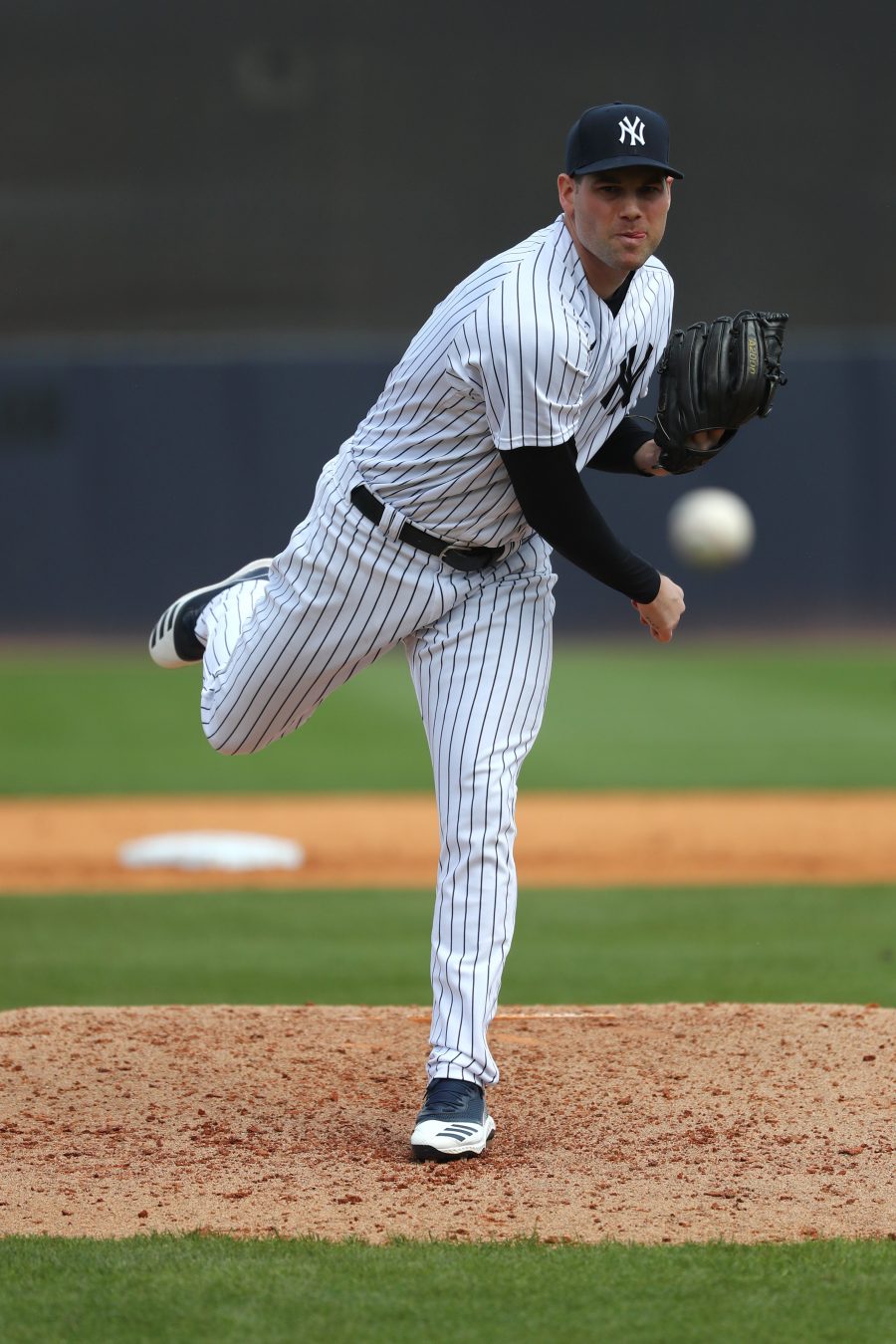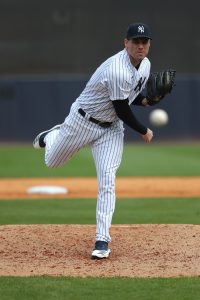 After acquiring Jameson Taillon from the Pirates and agreeing to terms with DJ LeMahieu and Corey Kluber, the Yankees found themselves with roughly one million dollars separating them from the tax threshold, per Roster Resource's Jason Martinez. Ottavino came with a $9MM luxury hit by virtue of the three-year, $27MM free-agent deal he signed two years ago, and the Yankees will now shave the bulk of that sum from their luxury obligations. ESPN's Buster Olney reports that they're sending $850K to the Red Sox as part of the deal, so the Yankees are freeing up $8.15MM of luxury breathing room.
That space will prove vital, given ownership's apparent mandate that the front office stay under the tax threshold. The Yankees have recently spoken to Brett Gardner's camp about a reunion, and the club could yet be in the hunt for affordable rotation depth even after adding Kluber and Taillon. Both are coming off injury-ruined 2020 seasons, after all, and the rest of the team's rotation comes with similar workload concerns.
The trade between the two teams is the first in six and a half years, when they swapped Stephen Drew and Kelly Johnson in 2014. MLB.com's Mark Feinsand points out that this is only the second trade that Yankees GM Brian Cashman has ever made with his organization's top rival.
While finances are the clear driving factor in this trade, it's unlikely the Yankees would've made the move had Ottavino not struggled through a dismal showing in last year's shortened season. The 35-year-old appeared in 24 games but totaled just 18 1/3 innings of work, yielding a dozen runs on 20 hits and nine walks with 25 punchouts in that time. Ottavino's 5.89 ERA was his highest since debuting as a rookie with the Cardinals back in 2010, although fielding-independent metrics were more bullish on his work (3.52 FIP, 3.62 SIERA).
Control has never been a strong point for Ottavino, but he dropped his walk rate from 13.8 percent in 2017-19 to 10.6 percent last year. It's easy to call his ERA a result of a sky-high .375 average on ball in play, but Ottavino's struggles appeared to be more than a function of simple bad luck. In spite of his improved control, the right-hander's strikeout rate dipped a bit (31.5 percent to 29.4 percent), and Ottavino yielded hard contact at a career-high rate (90.6 mph average exit velocity; 50 percent hard-hit rate). Ottavino was a high-quality reliever as recently as 2018-19 between the Rockies and Yankees, however, when he logged a combined 2.19 ERA and 33.8 percent strikeout rate through 144 innings of work.
Boston surely hopes that Ottavino will return to form, but the Sox are also using available payroll flexibility to add a pitcher who isn't viewed as being too far from MLB-ready. The 23-year-old German was a fourth-round pick out of college and a late riser on draft boards in 2018, as Eric Longenhagen wrote last year at FanGraphs. German added muscle to a projectable frame between his junior and senior years of college and saw his velocity spike late in the 2018 NCAA season. He's continued to add velocity in pro ball, per Longenhagen, though there are concerns about his secondary offerings. MLB.com previously ranked German 24th among Yankees prospects, so he'll settle somewhere into the middle tiers of the Red Sox' rankings now.
In many ways underscores, this unexpected trade speaks to how both clubs view Boston's chances of competing in 2021. If the Red Sox genuinely expected to compete for a division title, would they help the Yankees by giving them further payroll space to operate underneath the tax threshold? And if the Yankees viewed the Red Sox as a threat, would they risk sending a talented reliever — albeit one in need of a rebound — to their nemesis? The optics of a revitalized Ottavino playing a key role in a Red Sox bullpen that marches to the postseason would be brutal for the Yankees.
That's not to write off the Red Sox entirely, of course. There's still a very talented core group of players in Boston, but the team's chances of contending in 2021 are largely dependent on a number of unknown elements breaking their way. The Sox don't yet know how Chris Sale will look in his return from Tommy John surgery, for instance, nor are they certain what they can expect from Eduardo Rodriguez after he missed the 2020 season due to Covid-19 and a subsequent myocarditis diagnosis. Key lineup pieces like J.D. Martinez and Andrew Benintendi are in search of their own rebounds after downturns in 2020, and the Sox lack proven options at first base, in the back of the rotation and the back of the bullpen. Ottavino merely adds another question mark to that lengthy list.
Lindsey Adler of The Athletic first reported (via Twitter) that Ottavino had been traded to Boston. The New York Post's Joel Sherman added details on the other elements of the swap.