TODAY: The Dodgers have officially announced Pujols' deal.  Right-hander Tony Gonsolin was shifted to the 60-day injured list in a corresponding roster move.
Pujols issued a statement on the signing via his personal Twitter feed, saying "First, I would like to thank God for the opportunity he has given me to play this game.  While this is not how I thought my time in Anaheim would end, I am truly grateful for the memories and friendships that have been created over the past 10 years.  Thank you to my teammates and Angels fans everywhere for your support.  You will always hold a special place in my heart."
"While everyone in the big leagues wants to compete every day, I understand roles do change and that is something I've accepted for the past couple of years.  The role that Andrew Friedman and Dave Roberts have presented to me is one that I embrace.  I am excited to be part of the Dodger family and want to thank Andrew, Dave and the rest of the Dodger organization for this opportunity.  My goal is the same as it's always been – to help the ballclub win a championship in 2021.  I've seen up close just how talented this team is and I look forward to contributing."
MAY 15: Albert Pujols is staying in Los Angeles: He and the Dodgers have agreed to a major league contract for the rest of the season, Jorge Castillo of the LA Times reports.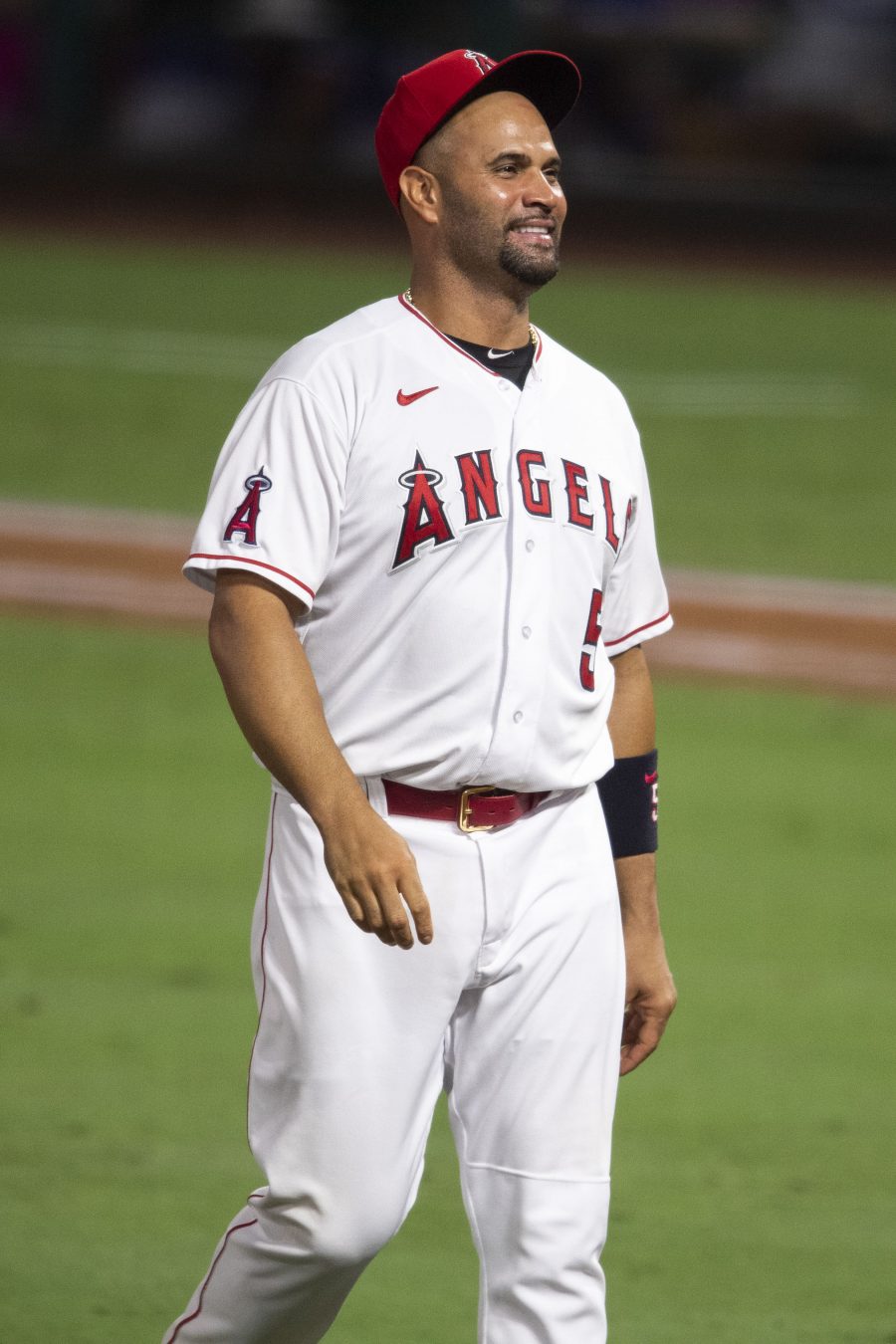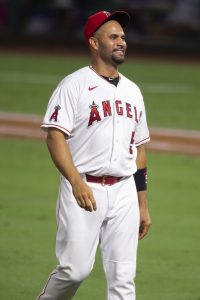 The Pujols signing comes just over a week after the Angels let the future Hall of Famer go. Pujols then reportedly garnered interest from a few teams, including the Cardinals – with whom he had his greatest success – but the first baseman will join a Dodgers team aiming for its second consecutive World Series championship. He'll presumably serve as a bench bat for the Dodgers, who have relied on Max Muncy at first base for most of 2021.
Pujols is far from the superstar he once was, but the Dodgers obviously believe the 10-time All-Star and three-time MVP will give them a credible bat in a part-time role. The 41-year-old hasn't produced much since his stark decline began in 2017, having batted .240/.289/.405 (84 wRC+) with 76 home runs in 1,934 plate appearances over the past four-plus seasons.
Pujols also got off to an ugly .198/.250/.372 start with five home runs in 92 PA this year before the Angels parted with him, but there were some positives during that span. He was the victim of a ridiculously low .176 batting average on balls in play, .110 points below his career mark, and at least a few Statcast numbers suggest he deserved better during his final month-plus with the Angels. For instance, Pujols' .347 expected weighted on-base average far outdoes his .270 wOBA.
Considering Pujols' weak bottom-line production over the past few seasons, this signing may not amount to much for the Dodgers. But it's a low-risk move for the Dodgers, who will pay him the prorated minimum salary, and it gives Pujols an opportunity to chase his third World Series ring as he nears the end of his marvelous career.
Photo courtesy of USA Today Sports Images.