The Phillies struck a deadline deal to add a pair of quality arms — one each for the rotation and the bullpen. Philadelphia acquired starter Kyle Gibson and reliever Ian Kennedy from the Rangers, along with pitching prospect Hans Crouse. In return, the Phils are sending three players, including young righty Spencer Howard. Texas also added pitching prospects Kevin Gowdy and Josh Gessner.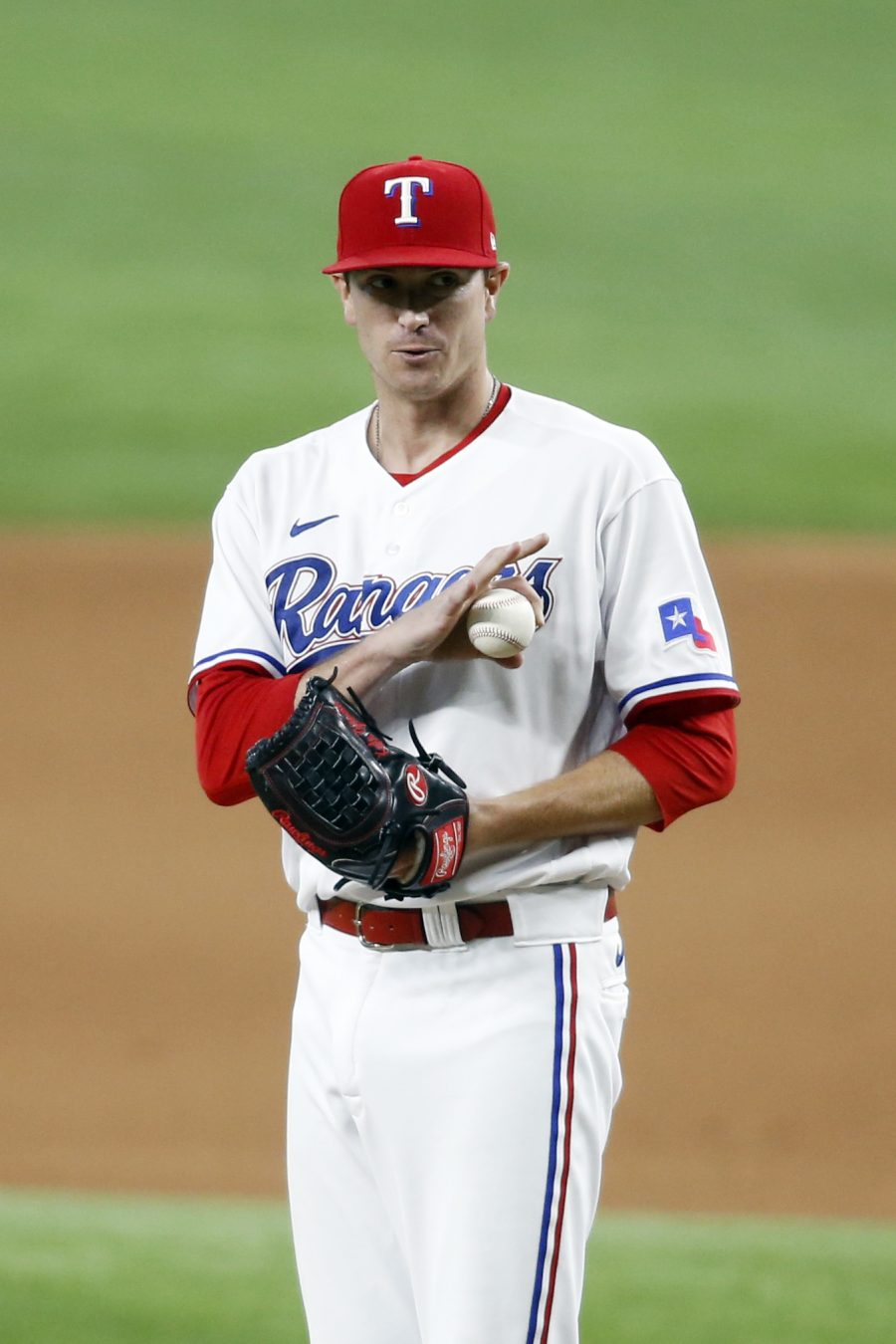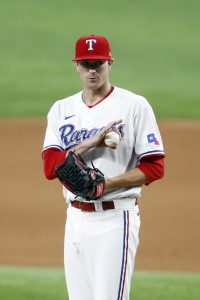 After Max Scherzer and José Berríos were dealt, Gibson was perhaps the top remaining starter on the market. The Phils were known to be targeting pitching help, and they struck big with a package deal to address the middle of the rotation and the back end of the bullpen.
Gibson signed a three-year, $28MM deal with Texas over the 2019-20 offseason. It started inauspiciously, as he tossed 67 1/3 innings of 5.35 ERA ball during last year's shortened season. However, the veteran righty flipped the script this season. After a rough Opening Day, Gibson got on a roll and eventually pitched his way to his first career All-Star selection with a fantastic first half. He's hit a rough patch recently, but his overall line remains impressive.
The 33-year-old has worked 113 innings across 19 starts, pitching to a 2.87 ERA/4.46 SIERA. His run prevention numbers have been aided by opponents' .267 batting average on balls in play and an elevated 79.7% strand rate. That said, Gibson has a long track record of inducing grounders, and he's continued to do so this season. He's a generally durable hurler who throws strikes at a decent rate and has had success limiting damaging contact.
Gibson's not the top-of-the-rotation starter his ERA and All-Star nod might suggest at first glance. But he's a dependable arm who can be counted on to log average or slightly better production. That's an upgrade over the inconsistency that has plagued the back of the Philly rotations for the past few years.
Speaking of longstanding troubles in Philadelphia, the bullpen has again been a problem for the Phils. They'll try to shore that up with Kennedy, who has made good on an offseason minor league deal. The veteran righty gave the Rangers 32 1/3 innings of 2.51 ERA ball, striking out a strong 27.8% of opposing hitters against a 5.6% walk rate. The deal turned out exactly as the rebuilding club had hoped, with Kennedy performing well enough to be flipped midseason to a contender.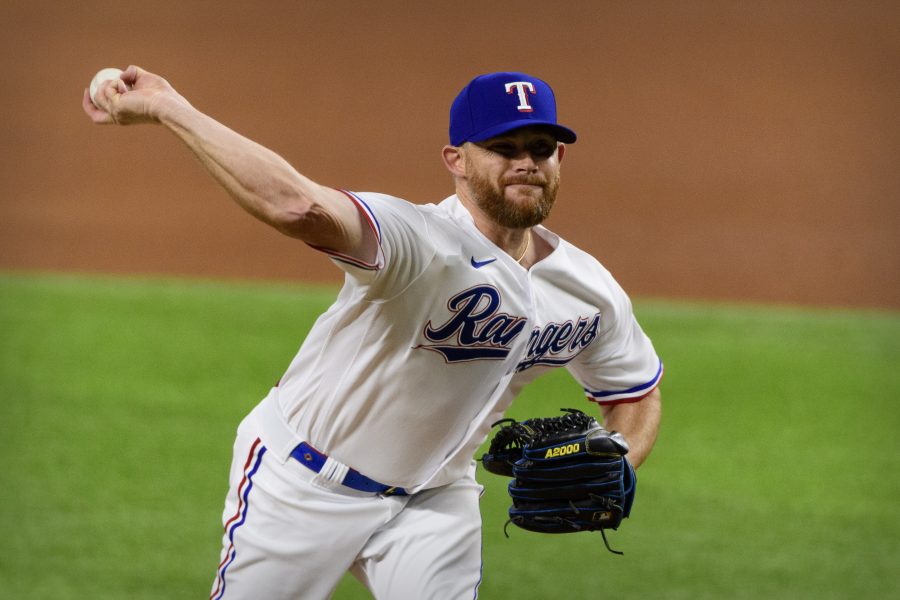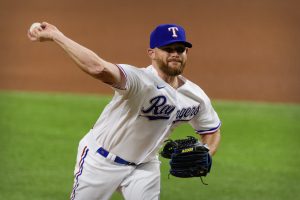 Gibson is playing out the season on a $10MM salary (about $3.5MM of which remains to be paid out). He's controllable affordably for 2022 at $7MM as part of a backloaded arrangement. Kennedy, meanwhile, locked in a $2.15MM base salary when he made the Rangers' Opening Day roster and is due about $750K for the stretch run before hitting free agency at the end of the year.
The Rangers are reportedly including around $4MM in salary, which was critical for the Phillies as they looked to stay below the $210MM luxury tax threshold. Philadelphia's luxury mark sits at around $204MM, in the estimation of Jason Martinez of Roster Resource, so the front office successfully stayed below the figure in pulling off their big midseason additions.
Doing so will require parting ways with Howard, who has long been one of the organization's (and league's) top pitching prospects. Baseball America ranked the righty among MLB's top thirty prospects entering both the 2020 and 2021 seasons. He's bounced on and off the big league roster over the past couple years, tossing 52 2/3 innings of 5.81 ERA/4.81 SIERA ball.
Clearly, Howard has yet to find consistent major league success. But the 24-year-old is a well-regarded stating pitching prospect with a strong minor league track record. He's performed very well over six starts at Triple-A Lehigh Valley this season and is a quality young arm around whom the Rangers can build as they continue their organizational retooling effort. Howard is controllable through at least the 2026 season, and future optional assignments could push back that trajectory.
Texas also adds a pair of pitchers who haven't yet gotten to the big leagues. Gowdy is a former second-round draft choice, but the righty has yet to get out of the low minors. The 23-year-old has performed fairly well in High-A, though, tossing 61 innings of 4.43 ERA ball with strong strikeout and walk numbers (24.0% and 5.7%, respectively). Gessner, a former international signee out of Australia, has yet to advance beyond the complex level.
In a final twist, the Phillies add a prospect of their own. Crouse was a 2017 second-round draftee, and he's spent the season in Double-A. The righty has tossed 51 innings with a 3.35 ERA at that level, punching out 27.7% of batters faced while walking 9.7% of opponents. Eric Logenhagen of FanGraphs wrote over the winter that Crouse's injury history and atypical mechanics seem likely to push him to the bullpen, but noted that his repertoire depth could be good enough to give him a chance to stick as a starter. He'll need to be added to the 40-man roster this winter or exposed to the Rule 5 draft.
Ken Rosenthal of the Athletic first reported the Phillies were acquiring Gibson and Kennedy. Jeff Passan of ESPN was first to report that Howard was included as part of the deal. Evan Grant of the Dallas Morning News reported Gowdy's and Gessner's inclusions. Jeff Wilson reported the Rangers were including a prospect, whom Jim Salisbury of NBC Sports Philadelphia reported to be Crouse. Todd Zolecki of MLB.com reported the Rangers were including approximately $4MM in cash considerations.