Andrew Heaney is headed back to Southern California, as the Dodgers announced on Wednesday that they'd signed the southpaw to a one-year contract that'll reportedly pay him $8.5MM. Heaney is a client of Icon Sports Management.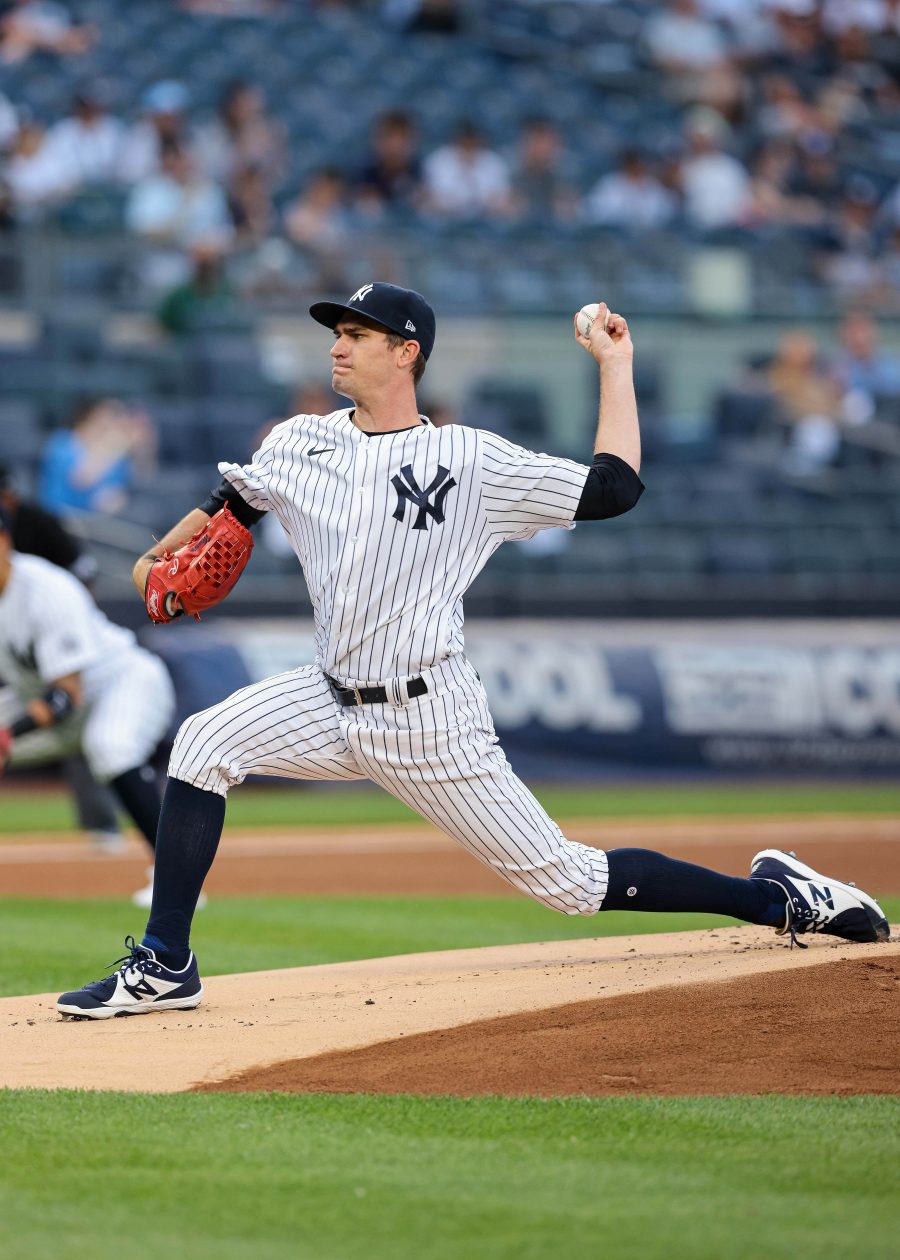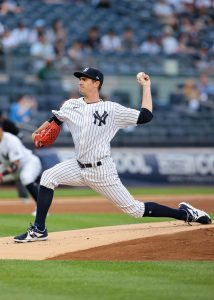 It's the first major significant free agent strike of the offseason, as Heaney checked in 50th on MLBTR's just-released free agent rankings. His reported contract terms land a couple million dollars north of MLBTR's projected $6MM guarantee. The southpaw split the 2021 campaign between the Angels and the Yankees, who acquired him at the trade deadline for a pair of pitching prospects.
The past few seasons haven't been smooth for Heaney, as he's posted an ERA of 4.46 or higher every year since 2018. The 2021 campaign was especially challenging, as the 30-year-old managed just a 5.83 ERA over 129 2/3 frames. He struggled at both stops, posting a 5.27 mark in Orange County and putting up a ghastly 7.32 figure in pinstripes. Those issues in the Bronx became significant enough for the Yankees to transition him into a bullpen role and eventually outright him off the 40-man roster just before the end of the season.
Needless to say, Heaney hasn't gotten the results he or his teams have desired in recent seasons. His poor run prevention totals are essentially attributable to what happens after batters make contact, though. Heaney fanned 26.9% of opposing hitters this past season, a mark that checks in more than four percentage points above the league average for starters. (His strikeout rate during his time as a starting pitcher was an even more impressive 27.5%). That was supported by a 12.5% swinging strike rate that's more than a tick above average, while his 7.3% walk percentage was very slightly lower than the league mark. It's no surprise, then, that Heaney put up a 3.84 SIERA that's nearly two full runs lower than his ERA.
That kind of line is nothing new for Heaney, who has managed strikeout and walk numbers befitting a mid-rotation arm for the past few seasons. In each of the last four years, his SIERA has hovered between 3.74 and 4.08. Given that SIERA has proven more predictive of a pitcher's future ERA than even past ERA itself, it's easy to see why the Dodgers are willing to roll the dice in hopes of forthcoming positive regression. They're not alone in their optimism, as Mark Feinsand of MLB.com relays that Heaney drew interest from twelve-plus teams during his extremely brief stay on the open market.
That said, the Dodgers aren't acting without risk. Heaney's bottom line ERA has exceeded his SIERA in each of the past four campaigns, largely due to consistent issues keeping the ball in the yard. Heaney has allowed home runs at a higher-than-average clip in three of the past four years, and he was among the game's most homer-prone arms this past season. The former first-round pick allowed 2.01 HR per nine innings in 2021, a rate eclipsed by just five other hurlers (minimum 100 IP). That's an untenable mark no matter how good a pitcher's strikeout and walk rates are, so Heaney and the Dodgers' coaching staff will have to formulate a plan to better avoid the longball in 2022.
While Heaney finished this year in the Yankees' bullpen, he seems likely to get a crack in the Los Angeles rotation to open next season. Jason Martinez of Roster Resource projects he'll be joined by Walker Buehler, Tony Gonsolin, Julio Urías and David Price at the moment, and there's certainly the possibility for future additions. Heaney's reported deal pushes the Dodgers' projected payroll to $206MM, about $40MM shy of the figure the club carried into 2021, according to Cot's Baseball Contracts. Should they desire, the Dodgers likely still have the resources to pursue a reunion with star free agents Max Scherzer and/or Clayton Kershaw.
As for Heaney, he returns to an area of the country in which he's spent most of the past seven years. It'll technically be his second stint as a Dodger, as Heaney was a member of the organization for a few hours between trades during the 2014 Winter Meetings (a tenure highlighted by a tongue-in-cheek tweet thanking the club for their "good run" together). If his results converge with his more promising underlying numbers in 2022, he'd hit next offseason's free agent market with a good chance at landing a much stronger multi-year deal. In the intervening season, he'll try to help the Dodgers to their tenth straight playoff appearance and third consecutive trip to the NL Championship Series.
Ken Rosenthal of the Athletic first reported that Heaney and the Dodgers were in agreement on a one-year deal worth north of $8MM. Mark Feinsand of MLB.com reported Heaney's salary at $8.5MM.
Image courtesy of USA Today Sports.