Dec. 9: The Rangers have officially announced the signing. Levi Weaver of The Athletic provides some specifics on the contract. Heaney will make $12MM plus incentives in 2023 followed by $13MM plus incentives in 2024. If he opts out after the first year, he'll collect a $500K payout.
Dec. 6, 7:42pm: Evan Grant of the Dallas Morning News reports that Heaney will earn $12.5MM in guaranteed money in 2023, with the ability to earn up to $5MM more in performance bonuses.
4:40pm: The Rangers have an agreement with free agent pitcher Andrew Heaney, pending a physical. It will be a two-year, $25MM deal with incentives that could take it up to $37MM. Heaney will be able to opt out of the deal after the first season. Heaney is represented by Icon Sports Management.
Heaney, 32 in June, has long been an enticing hurler due to his incredible ability to rack up strikeouts. Since the start of the 2016 season, his 27.2% strikeout rate is well above average and ranks 21st among all pitchers in the majors in that stretch, minimum 500 innings pitched.
However, despite banking all those Ks, there have also been concerns around Heaney. One is his tendency to get tattooed by the long ball too often. For his career, 16.1% of his fly balls have left the yard, which is certainly on the high side. League wide averages fluctuate in this department as the ball seems to be changing from year to year, but the average in 2022 was 11.4%. Even in the "juiced ball" season of 2019, the rate only got as high as 15.3%, still below Heaney's career rate. Those home runs are a big reason why he has a career ERA of 4.56 despite all those punchouts. Another knock on Heaney is health, as he's only once reached 130 innings in a single season. That's been due to a number of factors, including Tommy John surgery in 2016 and various bouts of elbow inflammation since then.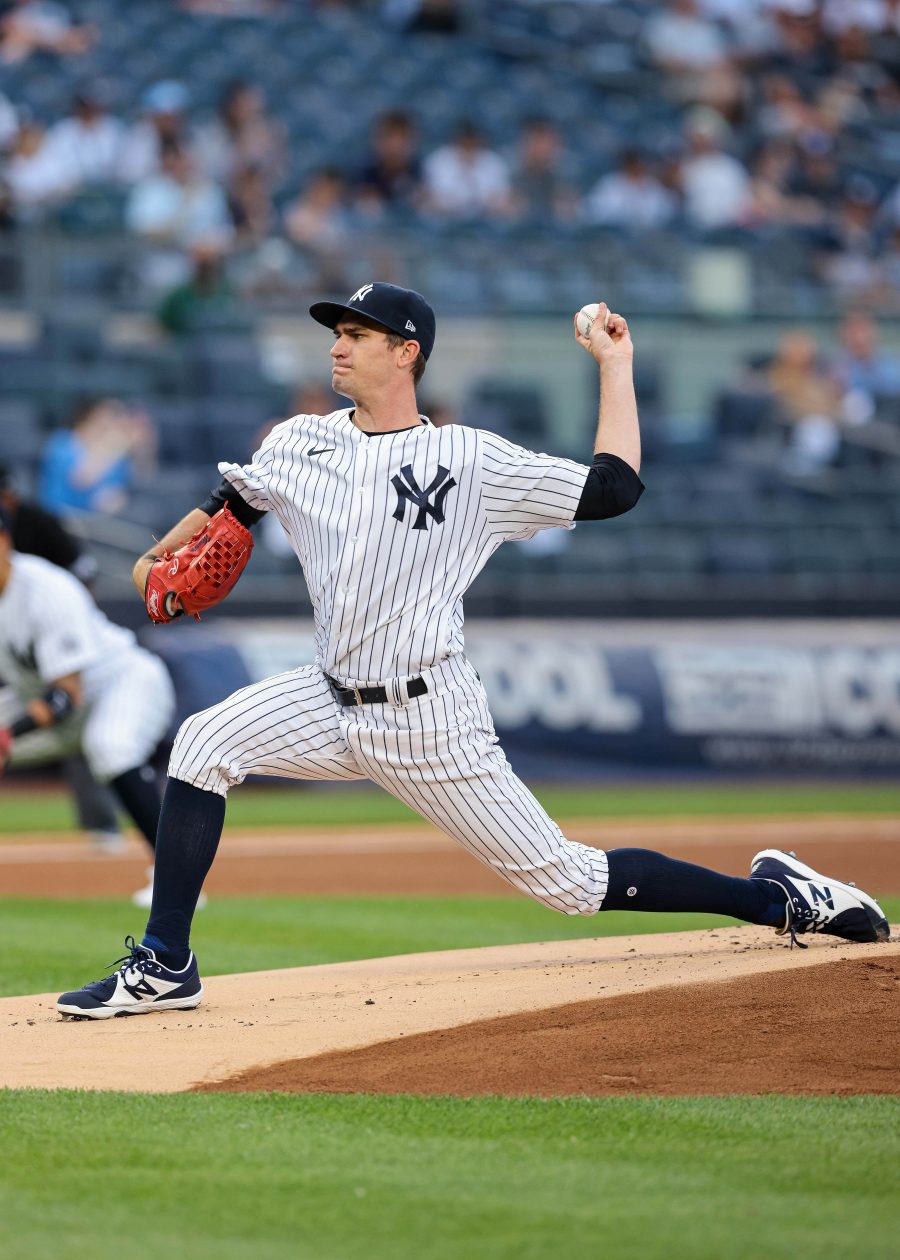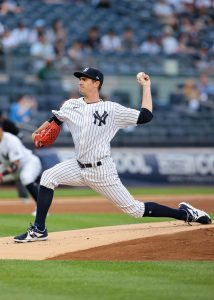 For 2022, Heaney seemed to take a step forward performance wise, but without completely eliminating those concerning tendencies. The Dodgers signed him to a one-year, $8.5MM deal and then changed his pitch repertoire. His curveball and sinker were eliminated in favor of a new slider to pair with his four-seamer and the occasional changeup. The results were excellent as Heaney struck out an incredible 35.5% of batters faced, well beyond his own track record and second to only Spencer Strider among pitchers with at least 70 innings pitched on the year.
However, injuries were once again a problem, with Heaney making multiple trips to the IL due to shoulder issues throughout the year. In the end, he made 14 starts and two relief appearances, getting to 72 2/3 innings pitched for the whole season, with three more added in the playoffs. The long ball was still present as well, as he allowed 14 homers in that sample, leading to a HR/FB rate of 17.9%. Despite the massive strikeout rate, those home runs bumped his ERA up to 3.10.
Even with those concerns, MLBTR predicted that Heaney would get enough interest to land a three-year, $42MM deal, or $14MM per season. It's possible that Heaney got a wide variety of creative contracts to address his high upside potential but also the big question marks. Chris Cotillo of MassLive reports that Heaney had nine different offers before agreeing to this Rangers deal, and recent reporting indicated he had three-year offers and was trying to get a fourth. The exact details of those other offers aren't known, but Heaney has taken a deal with a solid $25MM guarantee, $12.5MM per year, but the possibility to earn much more.
For one thing, the opt-out after 2023 will give him the chance to return to the open market a year from now. If Heaney finally stays healthy and produces the elite results he's clearly capable of, he could opt out and land himself a much larger contract at that point. There's also the incentives in the deal, with the specifics not yet known, but that's another avenue for Heaney to end up doing quite well for himself on the deal.
For the Rangers, this is the latest in a series of moves that has completely remade their rotation. Just about a month ago, their on-paper starting group consisted of Jon Gray and a bunch question marks. Since then, they've re-signed Martín Pérez, acquired Jake Odorizzi from Atlanta, signed arguably the best pitcher on the planet in Jacob deGrom and have now added Heaney into the mix. In a way, the Heaney deal is an echo of the deGrom deal, as both pitchers have excellent stuff when healthy but have injury concerns. deGrom is in another league compared to Heaney, but they are similar high-risk upside plays for the Rangers.
The collective moves also are something of a mirror to what the club did a year ago. Tired of rebuilding and looking for a return to contention, the Rangers spent aggressively to land two of the top middle infielders in available in Corey Seager and Marcus Semien. Those two players didn't immediately turn around the fortunes of the franchise, as the Rangers went 68-94 in 2022. That was largely due to a poor rotation that, as mentioned, they have completely remade in the past month. The club's starters posted a collective 4.63 ERA that was 25th among the 30 teams in baseball. But with deGrom, Heaney and Odorizzi in the fold, their odds of moving up the list in that category are quite strong.
Financially, this deal pushes the club's payroll up to $182MM and their competitive balance tax figure up to $204MM, per Roster Resource. The club seems poised to blow well past their previous spending levels, as their highest Opening Day payroll in the past was $165MM back in 2017, per Cot's Baseball Contracts. It's unclear how much more spending the club plans to do, but they still have almost $30MM of wiggle room before reaching the $233MM luxury tax threshold for 2023.
Evan Grant of the Dallas Morning News first reported the sides were nearing a deal. Ken Rosenthal of The Athletic reported that an agreement was in place, pending a physical. Jon Heyman of The New York Post reported the two-year structure with an opt-out. Joel Sherman of the New York Post first had the $25MM guarantee plus incentives. Alden González of ESPN first added the $37MM post-incentives figure.