The Pirates are reportedly re-signing Yoshi Tsutsugo on a one-year, $4MM guarantee. The deal is pending a physical. Tsutsugo is represented by Wasserman.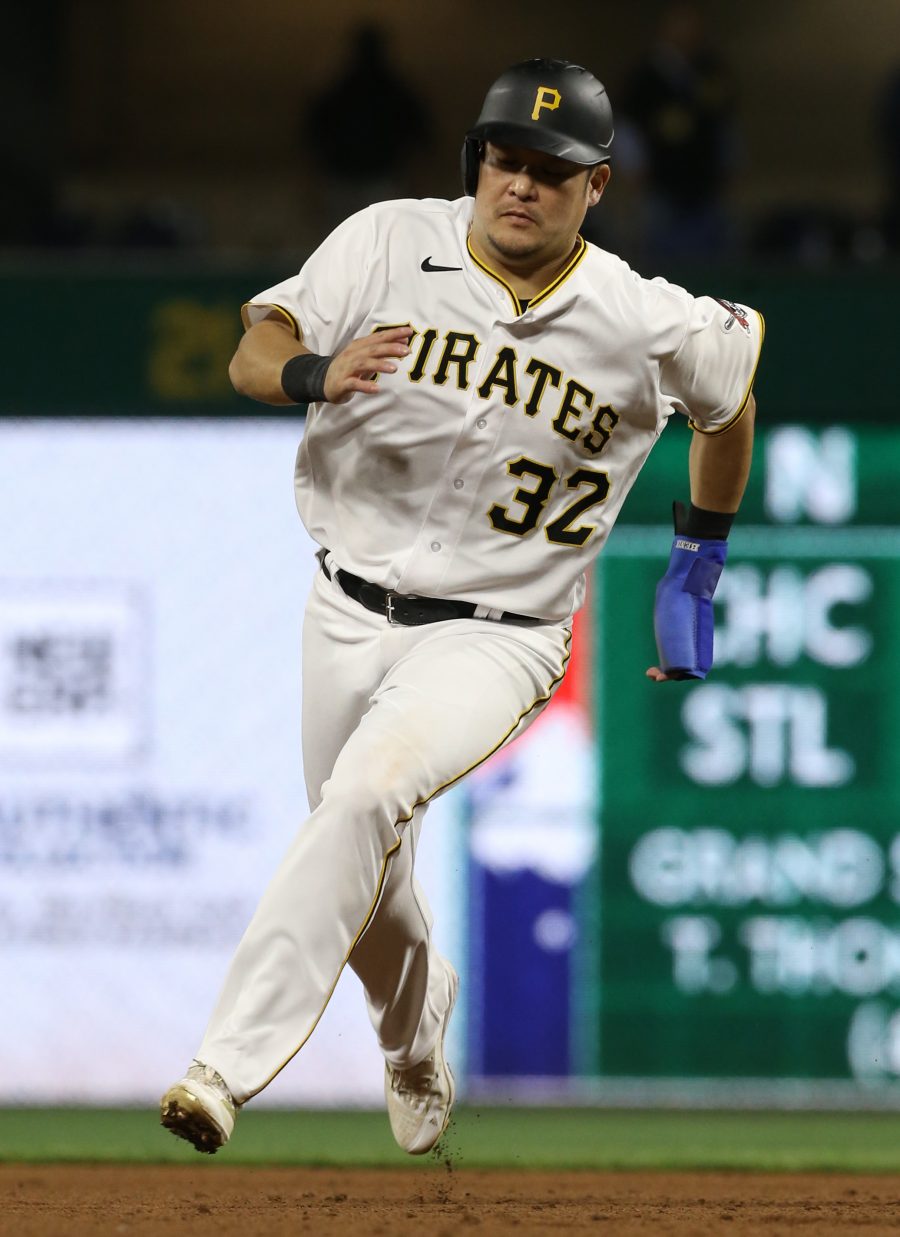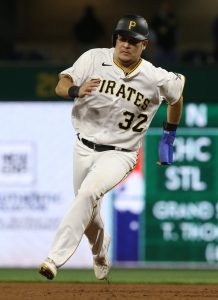 The Bucs and Tsutsugo have been in contact about a potential extension over the past few weeks, so it's not a huge surprise they've eventually agreed on terms. After stints with the Rays and Dodgers didn't prove particularly successful, Tsutsugo latched on with the Pirates on a major league deal in mid-August. It was a month-plus trial run with a team already well out of contention, but Pittsburgh could afford to give Tsutsugo everyday playing time down the stretch.
The left-handed hitting first baseman took full advantage, as MLBTR's Steve Adams explored in late September. Over 144 plate appearances in black and yellow, Tsutsugo hit .268/.347/.535 and popped eight home runs. In addition to tapping into the raw power he'd shown for a decade as one of the better hitters in Japan's Nippon Professional Baseball, Tsutsugo cut his strikeouts substantially in Pittsburgh. After fanning in 29.4% of his 303 plate appearances with Tampa Bay and Los Angeles from 2020-21, he went down on strikes in only 22.9% of his trips to the dish as a Pirate.
It remains to be seen if that run was a sign that Tsutsugo had turned a corner late in his second major league season. There's a real chance he can't sustain that kind of output over more than a 43-game sample, and Tsutsugo's overall numbers as a big leaguer (.209/.309/.388 in 447 plate appearances) aren't particularly impressive. At a modest $4MM guarantee, though, there's little risk for the Pirates in giving the 29-year-old (30 on Friday) an opportunity to try to build off his late-season success over an extended showing. If he continues to perform over next season's first couple months, the rebuilding Bucs could either look to hammer out a longer-term extension or try to move him at next summer's trade deadline.
Tsutsugo has experience at both first base and in the corner outfield as a big leaguer. When discussing the possibility of bringing him back last week, Pittsburgh general manager Ben Cherington suggested the club would primarily look to deploy him at first base if a deal came together. Now that an extension has been agreed upon, it seems Tsutsugo is in line to assume regular first base duties next season.
That could make fellow lefty-hitting first baseman Colin Moran superfluous. Moran, who was a league average bat over 359 plate appearances in 2021, is projected by MLBTR contributor Matt Swartz for a $4MM arbitration salary and could be a non-tender candidate.
Jason Mackey of the Pittsburgh Post-Gazette first reported the Pirates and Tsutsugo were in agreement on a one-year, $4MM deal.
Image courtesy of USA Today Sports.