The Rays have agreed to a deal with free-agent lefty Brooks Raley, tweets Ken Rosenthal of The Athletic. The deal will be finalized once Raley, a client of Vanguard Sports, passes a physical. It's a two-year, $10MM deal with a club option, according to Marc Topkin of the Tampa Bay Times.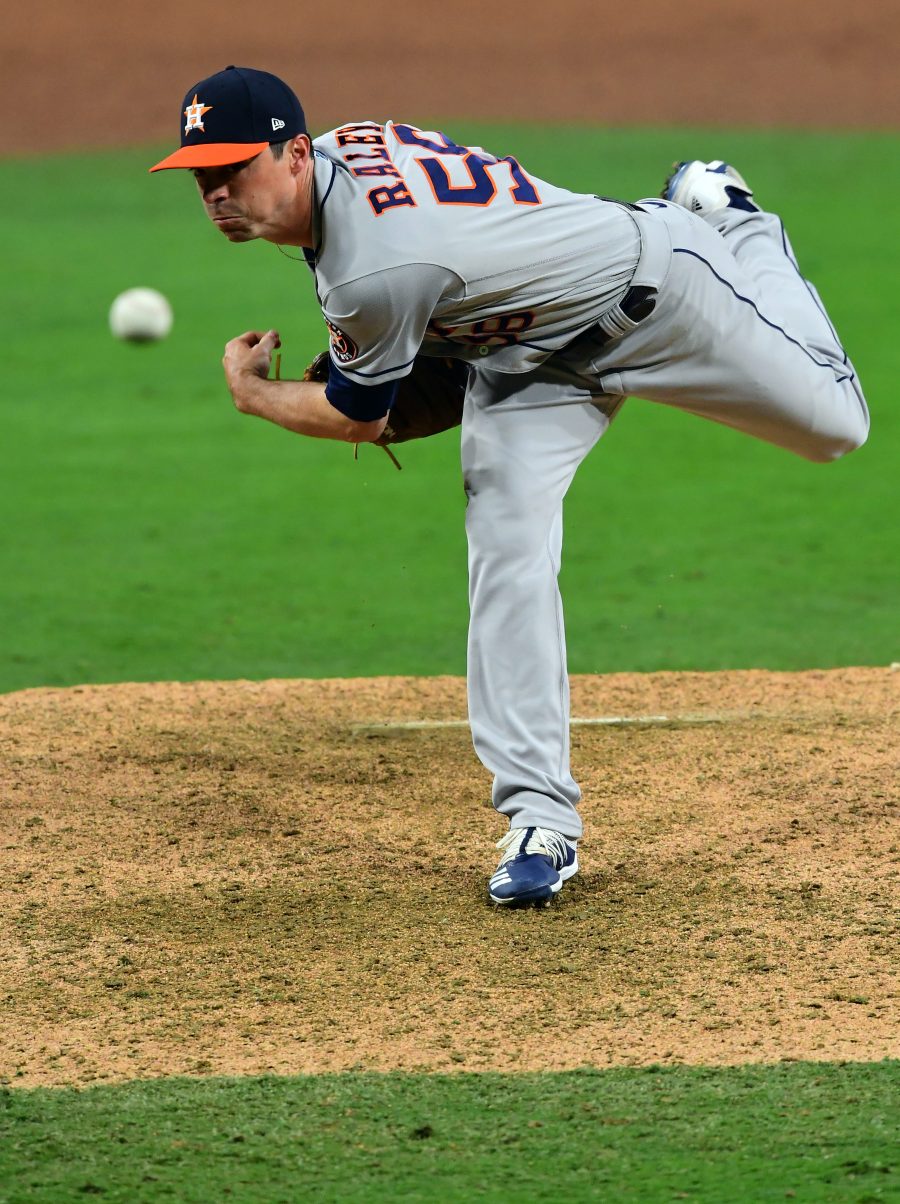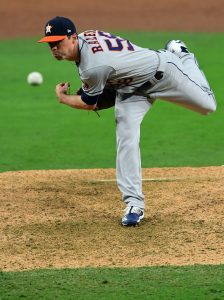 Raley, 33, was one of the top lefty relievers on the market this winter. Since 2020, he's posted a 31.8 K% and 7.6 BB% in 69 innings for the Reds and Astros. That strikeout rate ranks 22nd among all relievers during that time among those with at least 60 innings pitched.
As you'd expect, Raley has been devastating against lefty batters, with a 40.5 K% against them in that time.  Though Raley isn't a hard-thrower, he boasts excellent fastball and curveball spin rates.  He also had the second-lowest average exit velocity in all of baseball this year among those with at least 100 batters faced, as well as the game's best hard-hit percentage. He's an extremely tough at-bat for lefty batters.
Excellent as Raley has been against same-handed opponents, he's struggled to tame righties, allowing six home runs against the 120 hitters he faced from that side this year. That's a large part of his 4.83 ERA since 2020, and something the Rays will have to navigate carefully with the three-batter minimum expected to stay in effect. Still, given Raley's massive strikeout rates and terrific batted-ball profile, it's not a surprise that a particularly analytically inclined club was more than willing to look beyond his pedestrian ERA — even on a two-year contract arrangement.
Raley joins what should be a strong Tampa Bay bullpen, slotting in alongside Andrew Kittredge, Pete Fairbanks, J.P. Feyereisen and Matt Wisler, among others. It's not a collection of household names by any means, but the Rays coaxed a 3.24 ERA out of their relievers despite the perennial churn on bullpen arms in St. Petersburg. They'll look for ways to improve his numbers against righties and also advantageous opportunities to utilize his mastery against lefties, and their prior success in achieving those goals on mid-level additions of this nature has earned them the benefit of the doubt in their ability to succeed again.
For Raley, the $10MM guarantee is an especially satisfying achievement when considering the path he took to get here. A sixth-round pick by the Cubs back in 2009, Raley made his MLB debut with Chicago in 2012 and was rocked for a 7.04 ERA in 38 1/3 frames over the next two seasons. That led to a DFA and a pair of waiver claims from the Twins and the Angels, but Raley never pitched in the Majors for either team. The Halos released him in 2014, allowing him to sign a deal with the Lotte Giants in the Korea Baseball Organization.
Raley spent the next half decade as a starter in South Korea, generally pitching to an ERA in the upper-3.00s or low-4.00s. He accumulated a hefty 910 2/3 innings in the KBO, though the 4.13 ERA he posted with South Korea's Giants didn't exactly stand out. Raley returned to the U.S. on a one-year deal (plus a club option) with the Reds in 2020 but barely got a look in Cincinnati before being designated for assignment. The Astros picked him up in a trade that sent minor league reliever Fredy Medina to Cincinnati, and Raley's career took off from there.
Given the frantic pace of transactions and the nine-figure contracts being slung left and right over the past week, it's easy to move past a deal in this range without giving it much of a second thought. Given Raley's career arc, it's worth taking a moment to appreciate the perseverance and the payoff.
Photo courtesy of Imagn/USA Today Sports.