The Dodgers are retaining at least one of their top free agents, announcing agreement on a four-year contract with Chris Taylor. It's reportedly a $60MM guarantee for the Meister Sports Management client that also contains a 2026 club option which could bring the value of the deal as high as $73MM.
According to reports, Taylor will be paid $15MM salaries in each of the next two seasons, followed by successive $13MM guarantees in 2024-25. He's also guaranteed at least a $4MM buyout on the 2026 option, which is valued at $12MM. He'd receive a $2MM assignment bonus for every time he's traded over the course of the deal. Additionally, the value of Taylor's option season would increase by $3MM if he's traded within the next two seasons, by $2MM if he's traded between the end of the 2023 and the end of the 2024 campaigns, or by $1MM if he's traded between the end of 2024 and the beginning of 2026. The option price would also escalate by $1MM if he tallies 525 plate appearances, earns an All-Star nomination or wins a Silver Slugger Award during the 2025 campaign.
Taylor's guarantee falls a bit shy of MLBTR's four-year, $64MM projection entering the offseason. He had hit the market as a fairly atypical free agent, having never settled into one spot on a star-studded Dodgers roster while bouncing around the diamond in a utility capacity. Despite his lack of a settled role, Taylor has gotten into the lineup on a near everyday basis, earning the organization's trust with rare offensive punch for a utilityman.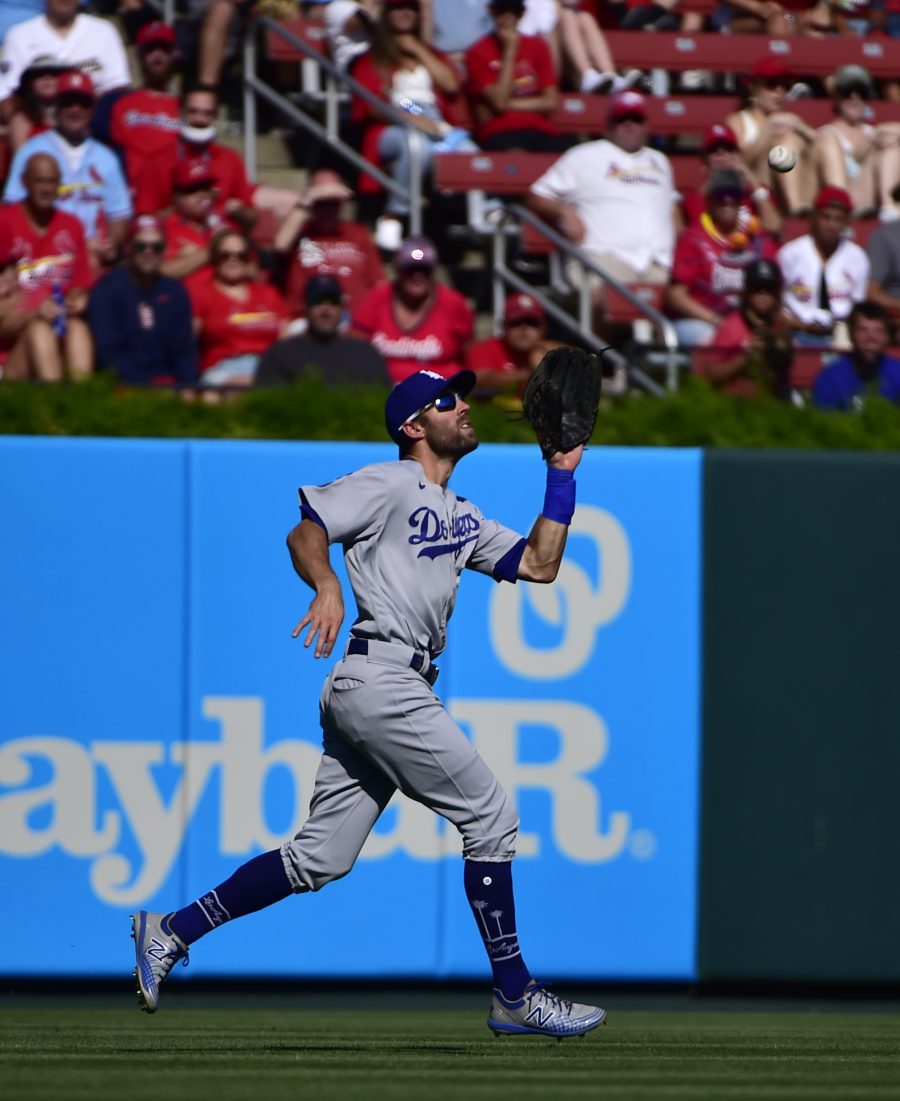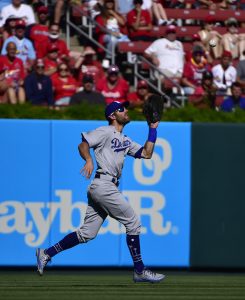 The Dodgers acquired Taylor from the Mariners in a seemingly minor 2016 deal. That proved to be one of the more shrewd pick-ups of president of baseball operations Andrew Friedman's tenure in L.A., though, as Taylor has been a highly productive player essentially from that moment on. The right-handed hitter has posted above-average offensive numbers (by measure of wRC+) in each of the past five seasons.
Taylor gets to that production with a strong blend of plate discipline and power. He rarely chases pitches outside the strike zone, and he's become especially adept at drawing walks over the past few seasons. He also brings 15-20 home run power to the table despite playing in a pitcher-friendly environment in L.A. That's helped Taylor offset higher than average strikeout rates to remain a quality offensive player.
Going back to his 2017 breakout, the Virginia native owns a .265/.343/.461 cumulative line. That's 16 percentage points above the league average output, not far off his numbers in his platform campaign. Taylor hit .254/.344/.438 with 20 homers in 582 plate appearances in 2021, translating to a 113 wRC+ (13 points above average). He started especially hot, posting a .277/.382/.452 mark through the season's first half en route to his first career All-Star selection.
While Taylor's multi-year track record always looked likely to pay him handsomely this offseason, he did seem at one point as though he'd hit the market on a down note. The 31-year-old slumped to a .223/.290/.419 line over the regular season's second half, seeing his strikeout rate spike to 33.1% in the process. But Taylor put any questions about his tough finish to rest with a monster postseason, popping four homers in 43 playoff plate appearances (including a walk-off shot in the National League Wild Card game) to help the Dodgers to the NL Championship Series.
Valuable as Taylor is offensively, he's perhaps more well-known for his defense. Taylor has functioned as a true utility player over the years, starting games at every position other than first base and catcher. He spends the bulk of his time at the higher-value positions up the middle of the diamond, particularly at second base and in center field.
His return will give skipper Dave Roberts plenty of flexibility, and it's likely Taylor will continue to assume that rover role now that he's back in Dodger blue. Looking at the 2022 roster, it seems the bulk of that time could come at second base.
Taylor played very little at the keystone down the stretch after L.A. acquired Trea Turner from the Nationals at the trade deadline. With Corey Seager now in Texas, Turner looks likely to slide back to his typical shortstop position. That'd leave Taylor and Gavin Lux as the favorites for playing time at second, with either player also capable of spelling the presumptive starting outfield of AJ Pollock, Cody Bellinger and Mookie Betts.
The specific breakdown of Taylor's deal has yet to be reported, but the $15MM average annual value is the meaningful figure from a competitive balance tax perspective. Luxury tax calculations are based on deals' AAV's as opposed to actual payouts structures. After accounting for the Taylor deal, the Dodgers' 2022 CBT number sits around $231MM, in the estimation of Jason Martinez of Roster Resource. That'd have handily exceeded the $210MM first threshold in 2021, although it's impossible to know precisely where the CBT markers will land in the next collective bargaining agreement.
The Taylor signing also has an indirect effect on the Dodgers' 2022 draft. He'd received and rejected an $18.4MM qualifying offer at the outset of the offseason. The Dodgers won't directly forfeit a pick for re-signing their own free agent, but they are bypassing the pick they'd have received had they allowed Taylor to sign elsewhere. That's a small price to pay for a player of Taylor's caliber, though, particularly for the Dodgers. Because they exceeded the CBT threshold in 2021, they'd have only stood to recoup a pick after the fourth round had they allowed Taylor to walk.
Jeff Passan of ESPN first reported the Dodgers and Taylor were making progress on an agreement. Ken Rosenthal of the Athletic first reported the sides had reached an agreement, as well as first with the contract terms. The Associated Press reported the specific breakdown of terms.
Image courtesy of USA Today Sports.