March 24: The D-backs have announced the signing. In order to open a spot on the 40-man roster, Arizona placed right-hander J.B. Bukauskas on the 60-day injured list. Bukauskas suffered a Grade 2 teres major strain earlier this week and is expected to be sidelined for "months" with the injury.
March 22, 10:54am: Davies is guaranteed $1.75MM on the deal, tweets Nick Piecoro of the Arizona Republic. He'll earn a $1.5MM base salary and is also guaranteed at least a $250K buyout on next year's option. The contract allows him to earn an additional $2.5MM based on his number of games started. The 2023 option is a mutual option, Heyman reports.
8:58am: The D-backs have reached a one-year agreement with free-agent righty Zach Davies, reports MLB Network's Jon Heyman (Twitter link). There's also a 2023 option on the contract. Davies, a client of the Boras Corporation, can earn up to $4.5MM this year, per Heyman. Robert Murray of FanSided first tweeted that the two sides were close to a deal.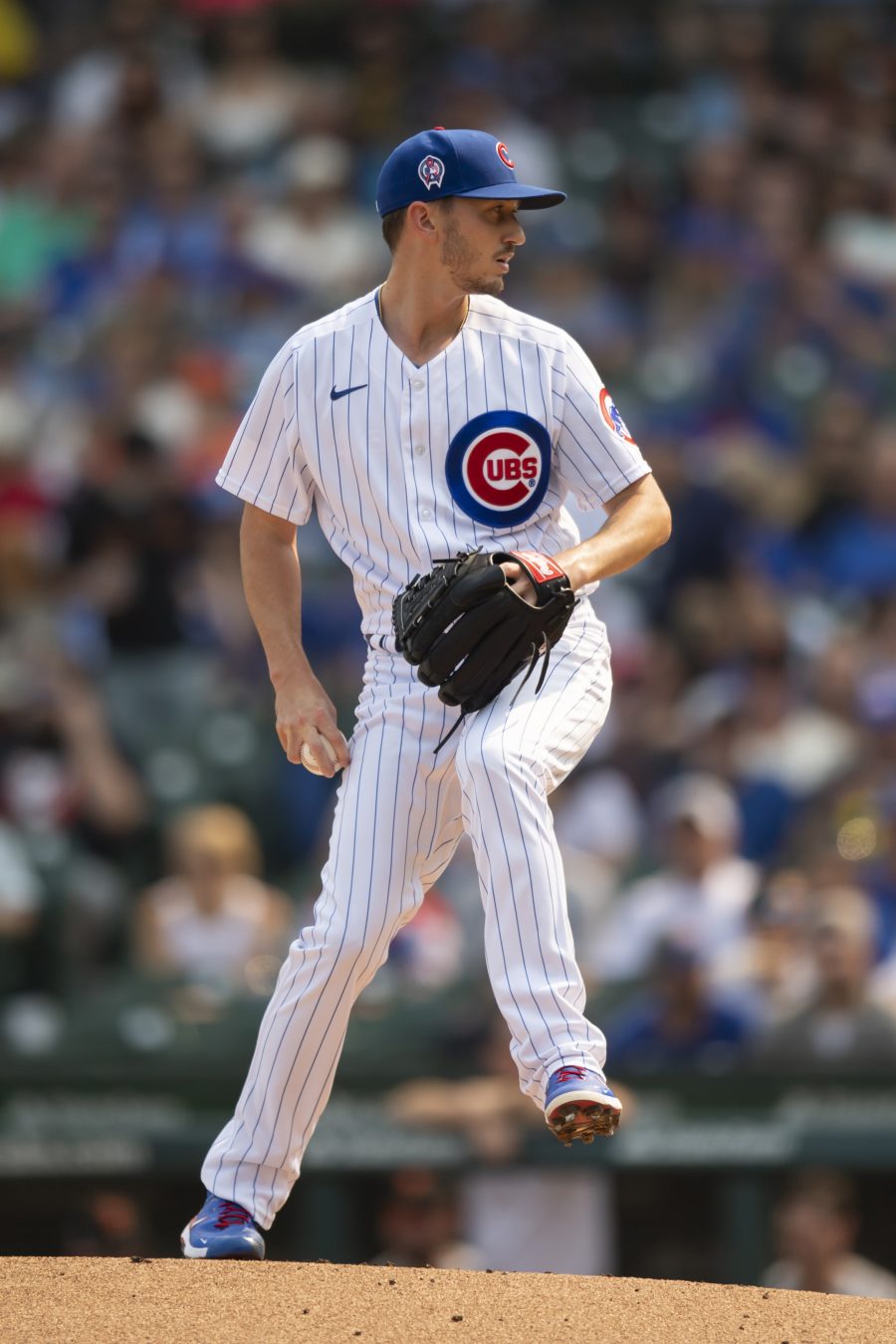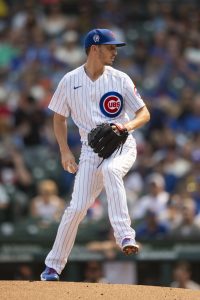 Davies, who turned 29 last month, was one of the younger free-agent starters on the market but also hit free agency in need of a rebound campaign after a lackluster 2021 showing with the Cubs. Acquired from San Diego in Chicago's salary dump of Yu Darvish, Davies made 32 starts and covered 148 innings but did so while limping to a career-worst 5.78 ERA. Among the 129 pitchers with at least 100 innings last year, Davies' 17.1% strikeout rate ranked 116th, while his 11.2% walk rate was the sixth-highest mark in that same set.
Just a year prior, during the shortened 2020 campaign, Davies had the finest season of his career. Obviously it wasn't a full slate of 30-plus starts, but Davies nevertheless pitched 69 1/3 innings over a dozen appearances and turned in an outstanding 2.73 ERA with vastly superior strikeout (22.8%) and walk (6.9%) rates to those that he displayed in his lone year with the Cubs.
Davies has never missed bats at that 2020 level in any other season, which perhaps makes it something of a small-sample anomaly, but it should also be noted that he's never struggled with his command like he did in 2021. To the contrary, prior to this past season's surprising uptick in free passes, Davies offset his pedestrian strikeout rates and lack of velocity with strong command of the zone. From 2016-20, he walked just 6.7% of his opponents — a mark that tied him for 48th among 181 qualified pitchers.
In all likelihood, Davies' true performance level lies somewhere between the extremes he posted in 2020 and 2021. He's worked to a career 4.14 ERA with a 17.3% strikeout rate, a 7.8% walk rate and a 45.3% grounder rate in 831 2/3 innings between Milwaukee, San Diego and Chicago. Davies doesn't miss many bats, given that his arsenal is headlined by a sinker that averages 88.2 mph, but he's better than average when it comes to inducing weak contact. Outside of 2021, he hasn't been particularly homer-prone in his career, either.
Arizona's rotation is currently projected to include Madison Bumgarner, Zac Gallen, Luke Weaver, Merrill Kelly and perhaps non-roster invitee Dan Straily, who signed a minor league deal during the lockout after a solid two-year run in the Korea Baseball Organization. Gallen, however, is nursing some shoulder troubles at the moment, and Weaver has battled his own share of injury problems in recent years. Both Weaver and Kelly have also garnered trade interest at various points, though there's no current indication the Snakes are weighing a move involving any member of their staff.
The signing of Davies could push Straily to a long-relief role or perhaps even to Triple-A Reno to begin the season, but teams are going to be cautious with their starters early in the season following a truncated Spring Training that did not give pitchers a full ramp-up period. It's likely that there will be innings to go around for all six of those rotation candidates — to say nothing of upper-minors options like Tyler Gilbert, Corbin Martin, Humberto Mejia and Humberto Castellanos.