TODAY: The Reds have officially announced Pham's signing.  Tejay Antone (who underwent Tommy John surgery in August) was placed on the 60-day injured list to create roster room.
March 24: Pham is guaranteed $7.5MM on the deal, coming in the form of a $6MM salary and a $1.5MM buyout on next year's mutual option, Nightengale further reports.
March 23: The Reds are in agreement with outfielder Tommy Pham on a one-year deal, reports Bobby Nightengale of the Cincinnati Enquirer. The deal, which contains a mutual option for 2023, is pending a physical. Financial terms have not been disclosed. Pham is a client of Vayner Sports.
Pham was one of the game's more underrated players early in his career with the Cardinals and Rays. Between 2017-19, the right-handed hitter posted a .284/.381/.475 line while averaging nearly 22 home runs and stolen bases apiece per season. Pham routinely posted high-end exit velocities and walk rates while making a decent amount of contact. A high ground-ball tendency kept him from emerging as an elite power threat, but he was a well-rounded and highly productive offensive player.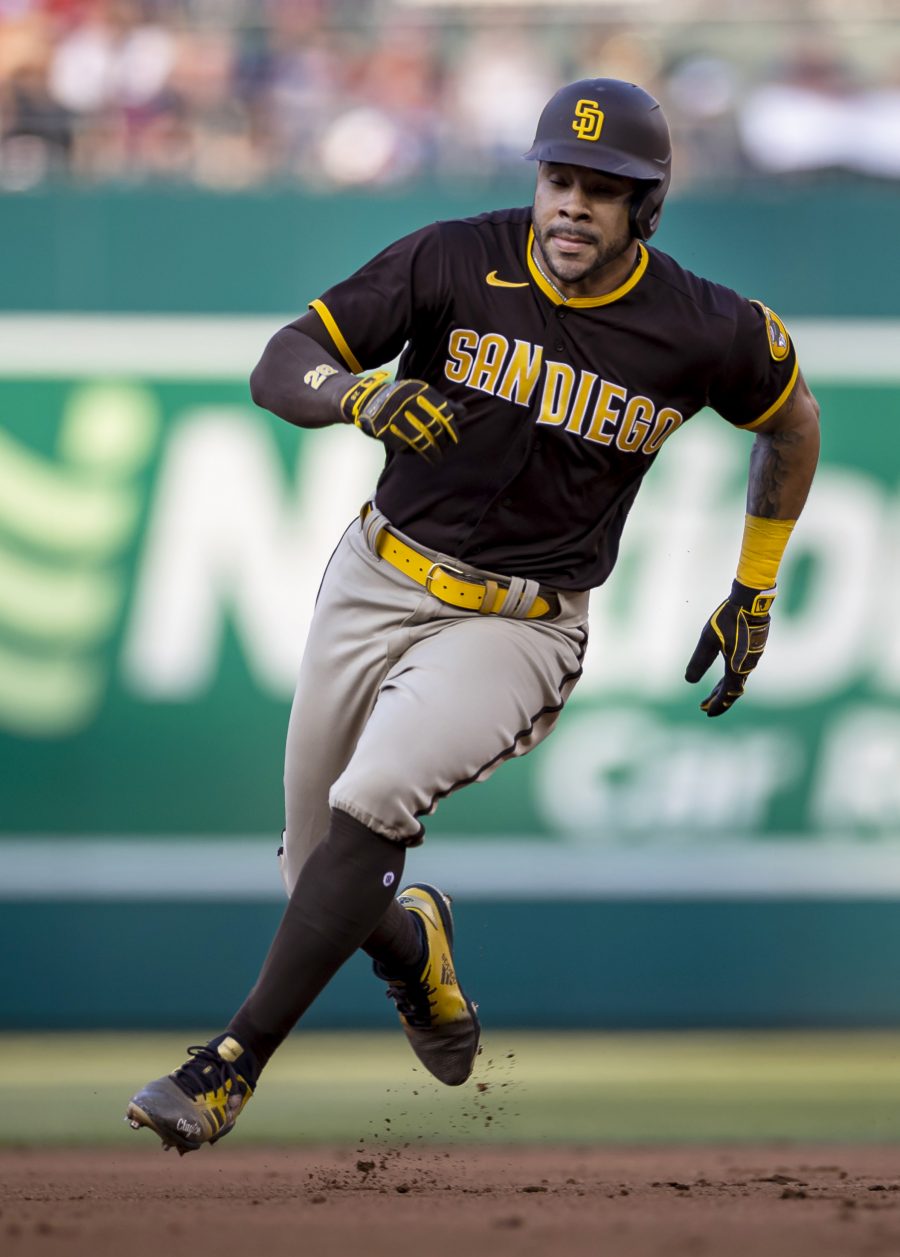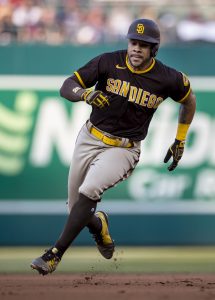 Over the 2019-20 offseason, Tampa Bay traded Pham and Jake Cronenworth to the Padres in a deal that sent Hunter Renfroe and Xavier Edwards back to the Rays. While Pham was the headliner of the swap from the Friars' perspective, Cronenworth proved to be the more valuable pickup. Pham struggled to a .211/.312/.312 mark during the shortened 2020 season, the only below-average offensive showing of his career. Last year's .229/.340/.383 slash was a tick above average, by measure of wRC+, but it still came up well shy of his early-career numbers.
Pham, who didn't emerge as a regular until his age-29 campaign, turned 34 earlier this month. It's certainly possible his recent downturn is attributable to aging, but it's worth noting he dealt with a few health issues in San Diego that probably also had a deleterious effect on his performance. Pham missed a month in 2020 after fracturing the hamate bone in his right hand, an injury that could certainly have sapped some of his power. Last offseason, he was the victim of a life-threatening stabbing attack that required 200 stitches to close a wound in his back.
Remarkably, Pham returned by Opening Day and didn't spend any time on the injured list. Yet he was open about how the incident affected his offseason routine, and it's possible he was never fully healthy in 2021. Pham actually performed much better in the first half of the year than he did in the second — he didn't merely start slowly while recovering from the stabbing  — but it'd be understandable if he weren't up to the physical grind of a 162-game season coming off the prior winter's tribulations.
Pham's dip in results has been attributable to what has happened on balls in play. Last season's 13.9% walk rate remained excellent, while his 22.8% strikeout percentage is right in line with his career marks. Pham still made plenty of authoritative contact. His 47.6% hard contact rate and 94.9 MPH average exit velocity on balls hit in the air were both definitively better than average. The results didn't align with those batted ball numbers, though, as Pham saw a career-low 13.5% of his fly balls clear the fences.
San Diego's pitcher-friendly home ballpark didn't seem to do the veteran outfielder any favors. Pham's .412 weighted on-base average on fly balls was far outstripped by his .562 "expected" weighted on-base on those batted balls, per Statcast. A few more of those flies should clear the fences at the hitter-friendly Great American Ball Park, perhaps enabling Pham to post numbers closer to his career norms.
That makes him a sensible buy-low target, although the signing comes in the broader context of a strange offseason for the Reds. Much of the winter was focused on the club's cost-cutting efforts. They parted ways with Wade Miley, Tucker Barnhart, Sonny Gray and Jesse Winker and seemingly made no effort to retain free agent Nick Castellanos. Those all thinned out a roster that was marginally above-average (83-79 with a +26 run differential) last season.
That'll make it difficult to make a serious run at contention in 2022, but Cincinnati has made a few short-term moves in recent days. They acquired Mike Minor from the Royals and signed each of Donovan Solano, Colin Moran and Hunter Strickland, building out the margins of the roster. Pham may be the most impactful of those moves, but competing this year while slashing costs still looks to be a difficult needle for general manager Nick Krall and his staff to thread.
Pham figures to replace Winker as the primary left fielder. Jake Fraley, whom the Reds acquired from the Mariners in the Winker/Eugenio Suárez trade, is better suited for left but could see some action in center field. Tyler Naquin will probably move from center to right after rating poorly defensively, leaving Fraley, Nick Senzel and Shogo Akiyama as the options in center. That's not an ideal group, but there weren't many capable everyday center fielders available in free agency or trade this offseason. Pham isn't a perfect positional fit, but installing his bat into the lineup should help an offense that lost two of last season's top three hitters.
Image courtesy of USA Today Sports.