The Twins are adding to the rotation via free agency, announcing agreement with Chris Archer on a one-year deal. The VC Sports Group client reportedly receives a $3.5MM guarantee, consisting of a $2.75MM base salary and a $750K buyout on a $10MM mutual option for the 2023 season. Archer's 2022 salary can max out at $9.5MM based on starts and/or games with at least three innings pitched, presumably to give him credit for "relief" outings following an opener. To create 40-man roster space, Minnesota sent left-hander Lewis Thorpe outright to Triple-A St. Paul.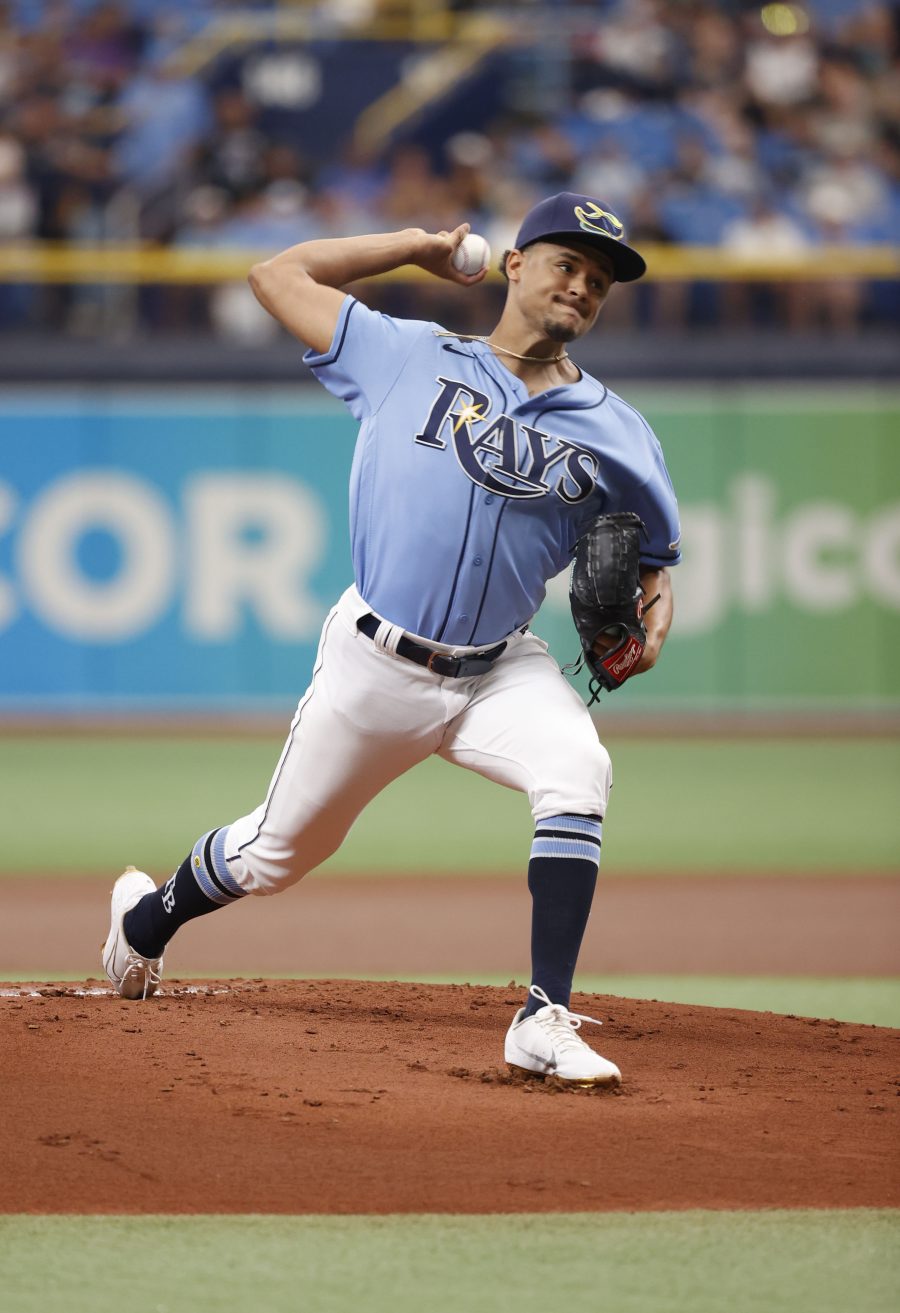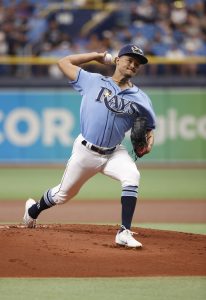 Archer has barely pitched over the past couple seasons due to injury. He missed all of the shortened 2020 campaign after undergoing surgery to correct thoracic outlet syndrome. Bought out by the Pirates after that season, he signed a one-year deal with the Rays but was limited to 19 1/3 innings during his second stint in Tampa Bay. The righty hit the injured list after just two appearances on account of forearm tightness. While it was initially hoped that'd be a brief stint, it kept him out of action until late August. He made four appearances late in the year upon returning, but issues with his left hip sent him back to the IL for a season-ending stay.
The lack of recent volume has been a new issue for Archer, who was a durable and highly productive arm early in his career. He exceeded 115 innings every year between 2013-19, including three consecutive 200-inning seasons with the Rays from 2015-17. Archer earned All-Star selections in two of those campaigns and picked up a fifth-place finish in AL Cy Young Award voting during a 2015 season in which he posted a 3.23 ERA and a 3.08 SIERA.
Archer was a top-of-the-rotation arm during his best days in Tampa, combining for a 3.66 ERA with a strong 26.7% strikeout rate between 2014-17. The Rays flipped him to the Pirates in advance of the 2018 trade deadline, a now-infamous deal that saw Pittsburgh part with Austin Meadows, Tyler Glasnow and Shane Baz to pick up three and a half years of club control over Archer. Unfortunately for the Bucs, that deal looked regrettable almost from the get-go. Archer's production went backwards early in his Pittsburgh tenure, and the team didn't get a single inning from him during the affordable 2020-21 club options that had made him such an appealing target at the time of the trade.
It has been three years since Archer was a productive rotation member. He's now 33 years old, and the mid-90s velocity he sported during his best days didn't reappear in his brief return from TOS last year. Archer averaged only 92 MPH on his four-seam fastball after sitting in the 94-96 MPH range throughout his entire career previously.
The low-base, incentive-laden structure of the deal reflects both Archer's decent upside and his three consecutive down seasons. If he stays healthy and cements himself in the rotation, he'll have a chance to earn comparable salaries as back-end starters like Tyler Anderson and Andrew Heaney were guaranteed this winter. If he again struggles with injury, the club's financial investment will be more minimal.
Archer figures to open the year at the back half of the Minnesota rotation. The Twins have made some major shakeups on the position player side, shipping out Mitch Garver and Josh Donaldson and bringing in Gary Sánchez and Gio Urshela via trade before shockingly landing the market's top free agent, Carlos Correa. That reaffirmed the Twins were all-in on rebounding from last season's 73-89 finish.
The rotation has arguably been the team's biggest weakness all winter, though. Minnesota landed Sonny Gray in a deal with the Reds and picked up Dylan Bundy on a reclamation free agent deal not all that dissimilar from today's pact with Archer. After trading José Berríos last summer and losing Kenta Maeda to Tommy John surgery, they came into the offseason arguably needing three new arms to join Bailey Ober and rookie Joe Ryan in the season-opening starting staff.
Archer becomes the third such outside addition, although neither he nor Bundy is anything near a sure bet to provide reliable production. Pitching alternatives have gotten limited this late in the offseason, however, particularly with the Reds taking Luis Castillo and Tyler Mahle off the trade block. A's starters Sean Manaea and Frankie Montas looked like prime trade candidates, but the most recent reports suggest Oakland could carry both into the season. The free agent market had mostly thinned out as well, with Archer and Johnny Cueto representing the best remaining options.
The Twins move forward with Archer, who'll presumably step into a season-opening starting five with Gray, Bundy, Ryan and Ober. Minnesota also has a trio of highly-regarded pitching prospects — Josh Winder, Jhoan Duran and Jordan Balazovic — who could factor into the mix as well. Aaron Gleeman of the Athletic wrote last week that Winder looked to be the first line of rotation reinforcements for the Twins, with Duran likelier to break into the bigs as a reliever. Given the recent injury histories of Bundy and Archer and the uncertainty of young arms like Ober and Ryan, it stands to reason Winder will get a look at some point early in the year.
Thorpe was a decently-regarded pitching prospect himself, but he hasn't found a ton of big league success. The southpaw has tossed 59 1/3 innings in 24 outings as a swingman over the past three seasons, posting a 5.76 ERA. He was out of minor league option years, and the Twins have chosen to bump him from the 40-man roster rather than carry him on the big league club all year. Having already cleared outright waivers, the Australia native will remain in the organization without occupying a spot on the 40-man.
Jeff Passan of ESPN first reported the Twins and Archer had agreed to a $3.5MM deal that could max out at $9.5MM based on starts and/or three-inning appearances. Do-Hyoung Park of MLB.com reported the $10MM mutual option, which Passan reported contained a $750K buyout.
Image courtesy of USA Today Sports.