Top Reds pitching prospect Nick Lodolo will make his Major League debut tomorrow, the team announced. Lodolo, the No. 7 overall pick in 2019, will start tomorrow's game against the Guardians and join fellow top prospect Hunter Greene in the rotation. Greene impressed with seven punchouts and a barrage of triple-digit heaters in his own MLB debut this past weekend. Lodolo has not yet been selected to the 40-man roster, so Cincinnati will need to make a corresponding move before he is formally promoted to the big leagues.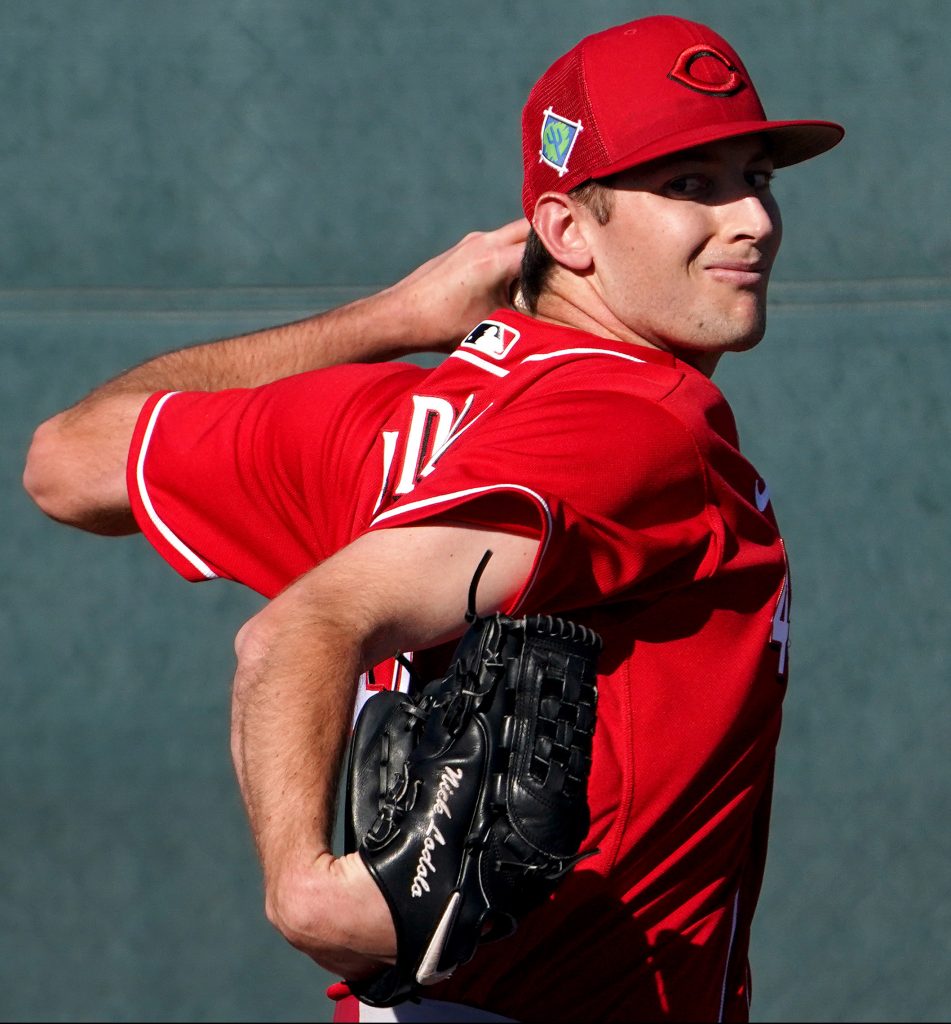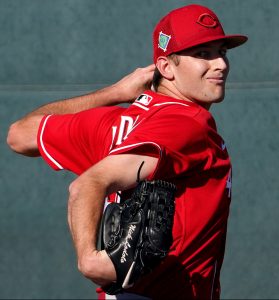 It's been expected since the season opened that Lodolo would take the mound this week and make his big league debut, but it's nevertheless notable that Cincinnati has now made it official and set the stage for a forthcoming 40-man move to add the prized young lefty to the roster. Lodolo split the 2021 season between Double-A Chattanooga and Triple-A Louisville, pitching to a combined 2.31 ERA with an eye-popping 38.8% strikeout rate, just a 5.5% walk rate and a 54.3% ground-ball rate.
Impressive as those numbers were, Lodolo also missed time last year with blister troubles and, far more troublingly, with a shoulder strain that ended his season in August. He looked plenty sharp this spring, tossing 11 1/3 innings of 2.38 ERA ball with a 12-to-2 K/BB ratio, so it certainly looks as though he's put the shoulder troubles behind him for now. Still, those injuries limited Lodolo to just 50 2/3 innings in 2021, and he of course didn't pitch at all in 2020, when there was no minor league season.
The largest workload Lodolo has ever recorded is the combined 121 1/3 innings he pitched between his junior season at Texas Christian University and the Reds' lower minor league levels in 2019, when he was drafted. It stands to reason that Cincinnati will be relatively careful when it comes to managing his innings.
Even if the Reds limit his innings on the season as a whole or on a start-by-start basis, there's good reason to be excited about the lefty's arrival on the scene. As one would expect for a pitcher with that lofty draft stock and those scintillating 2021 numbers, Lodolo is widely regarded as one of baseball's most promising young pitchers. He ranked as a top-100 prospect at Baseball America (No. 32), MLB.com (No. 42), Baseball Prospectus (No. 42), FanGraphs (No. 52) and ESPN (No. 79).
There's a fairly wide split as to just how highly Lodolo ought to be regarded, though most scouting reports on him will characterize him as a likely mid-rotation arm. Still, FanGraphs' Eric Longenhagen and Tess Taruskin wrote that Lodolo was one of the "more divisive" players discussed with evaluators when writing their top prospect rankings, noting that while analytics-driven evaluations love his changeup, scouts question it and wonder why he threw it so little (9%) if it's truly one of his best offerings.
FanGraphs touts Lodolo for having three plus pitches, whereas Baseball America opines that the slider is Lodolo's only plus offering. The Athletic's Keith Law omitted Lodolo from his Top 100 altogether, but ranked him fifth in the Cincinnati system while opining on the lack of a third plus pitch and likening Lodolo's slider and arm slot to that of Andrew Miller.
Split camps are nothing new when it comes to prospect evaluation, and there's certainly still consensus that Lodolo is a big league talent who'll play a role with the Reds for years to come. Data-driven models and traditional scouting may not agree on the lefty's ceiling, but Lodolo will have the opportunity to start proving skeptics wrong beginning tomorrow. He'll bring a mid-90s heater, a quality sweeping slider and that divisive changeup with him to Great American Ball Park, and there's a clear long-term opportunity in the rotation now that Cincinnati has traded Sonny Gray and dropped Wade Miley via waivers.
If Lodolo is in the big leagues for good, there's still enough time on the calendar for him to log a full year of service time — regardless of his finish in end-of-year awards voting. He'd be eligible for arbitration after the 2024 season and would be controlled through the 2027 campaign via arbitration. Of course, future optional assignments could impact that timeline, but Lodolo's fate is largely in his own hands now that he's getting his first big league look at a time when the rotation has such ample opportunity.