Last winter, Max Scherzer hit the open market as one of the more unique free agents in recent memory. While most baseball players, and athletes of all kinds, generally decline in quality as they get farther from their 20s, Scherzer was 37 and still playing at an elite level. Though last year was his age-36 season, he turned 37 years old on July 27th. (A player's age on July 1 is generally considered to be their age for the year.) In that year, he threw 179 1/3 innings and somehow registered a career-best 2.46 ERA. Though he got ground balls at a below-average 33.5% clip, his 34.1% strikeout rate and 5.2% walk rate were both much better than the mean. He also added 16 1/2 innings of 2.16 ERA ball in the postseason, just for a little icing on the cake.
So, how do you value an elite pitcher who is 37 years old? The answer from the market was high salary over a short term. Scherzer received a three-year deal covering his age-37 through age-39 seasons, with Scherzer turning 40 in the last year of the deal. The deal comes with a $130MM guarantee, spread out evenly with a $43.33MM salary in each year. That AAV shattered the previous record, which was Gerrit Cole's $36MM. Scherzer can also opt out of the deal after the second year.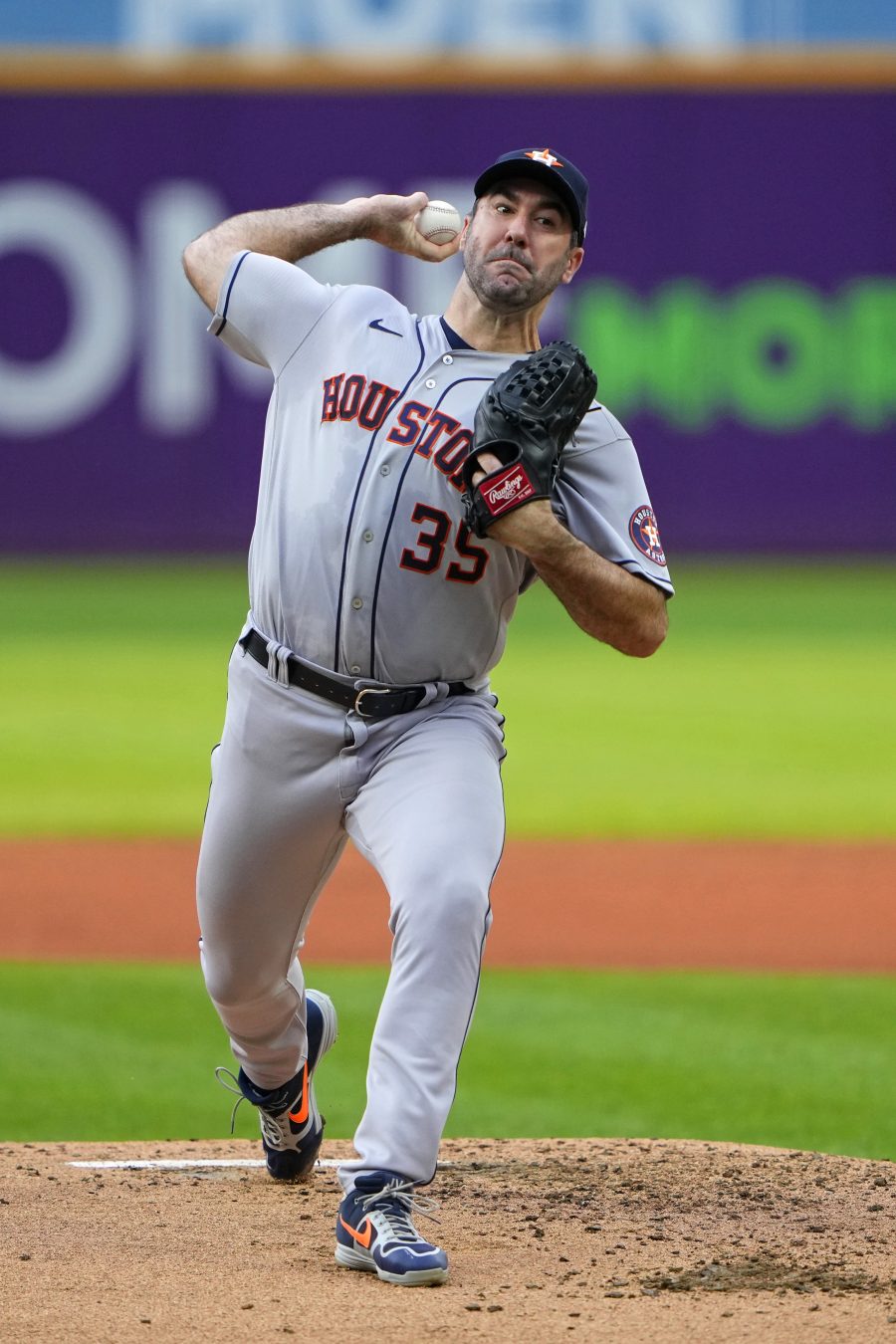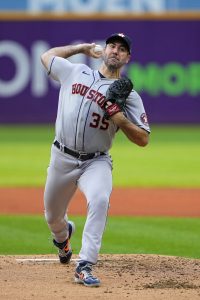 This winter might feature a similar but perhaps more extreme free agent. Justin Verlander threw only six innings in 2020 before Tommy John surgery wiped out the rest of that season and all of 2021. After returning to health, he held a showcase for interested teams, eventually re-signing for the Astros. The contract guaranteed him $25MM for 2022, despite having barely pitched for two years. It also came with a $25MM player option for 2023, conditional on Verlander reaching 130 innings pitched this year. Verlander has already surpassed that mark, allowing him to cash in another $25MM salary next year.
However, he's pitching so well this season that he's likely to decline his option and return to the open market in search of a larger payday. Through exactly 130 innings coming into tonight, he has a 1.73 ERA with a 25.5% strikeout rate, 4.6% walk rate and 37.4% ground ball rate. The strikeouts aren't as high as Scherzer's were last season, but his ERA is significantly better, with a lower walk rate and better ground ball rate.
Verlander is older than Scherzer, having turned 39 years old in February. However, if he got an annual average value of $25MM after two lost seasons, what would he get after a Cy Young-caliber campaign, even if he is one year older? It will be a fascinating and unprecedented experiment. Verlander could rightly ask for a similar AAV to Scherzer, in the $40-45MM range, depending on how strong he finishes. But how much term will teams be willing to commit to a player about to enter his age-40 season? How many teams will be willing to go to two years? Will any go to three like they did for Scherzer?
But then what does Verlander want? Would he prefer something like a one-year, $50MM deal or try to land around $40MM annually spread out over three years? Verlander has previously said he wants to pitch into his mid-40s, perhaps pointing towards the latter option, but we can't really know.
MLBTR readers, what do you think? Below are two polls, one for what kind of term you think Verlander will get and another for what kind of guarantee. Let us know your thoughts.
(link to poll for Trade Rumors iOS/Android app users)
(link to poll for Trade Rumors iOS/Android app users)
Image courtesy of USA Today Sports.