The Brewers are bringing up one of their top prospects. Outfielder Joey Wiemer is getting his first major league call, reports Robert Murray of FanSided (Twitter link). The Brewers figure to finalize the move before tomorrow afternoon's matchup with the Cubs.
Wiemer was Milwaukee's fourth-round pick in 2020 out of the University of Cincinnati. Amateur scouts praised his power and athleticism but raised significant questions about his strikeouts and atypical swing mechanics. Wiemer's .264/.379/.408 slash in college was hardly overwhelming, particularly outside a Power Five conference.
Milwaukee rolled the dice on his physical upside in hopes he could iron things out in pro ball. They have to be thrilled with how that decision has played out over the past couple seasons. Wiemer hit .296/.403/.556 during his first professional season, positioning him as one of the better prospects in the Milwaukee farm system. He took that to another level with continued production against upper level pitching last year.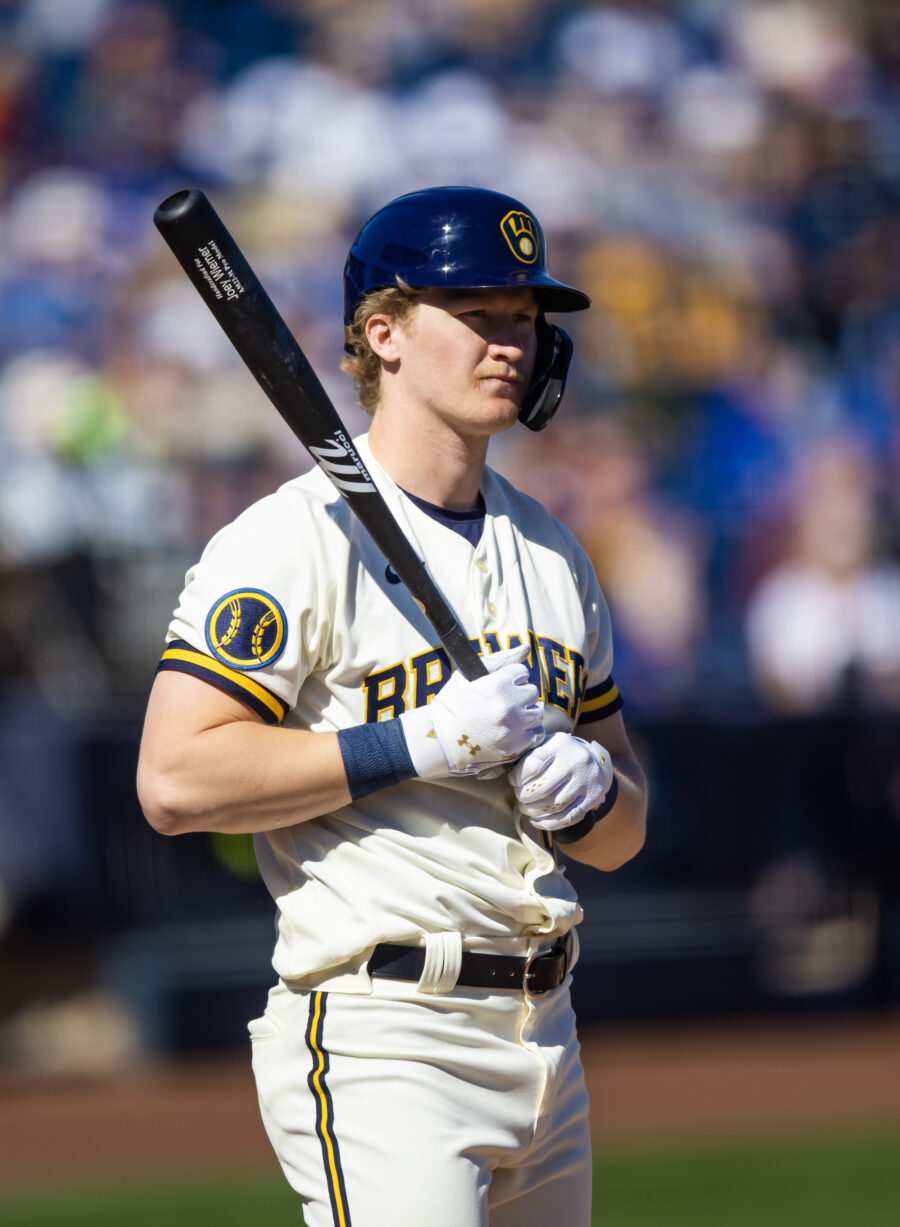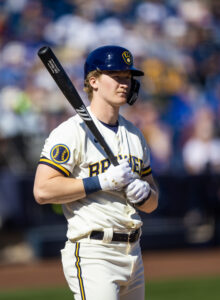 Wiemer spent the bulk of the 2022 season with Double-A Biloxi, where he put up a roughly average .243/.321/.440 line over 374 plate appearances. Wiemer punched out 30% of the time but connected on 15 home runs and stole 25 bases while getting caught just once. The Brewers bumped him to Triple-A Nashville in August, and he caught fire at the top minor league level. In 174 trips to the plate, he mashed at a .287/.368/.520 clip with six longballs. Wiemer cut his strikeouts to a solid 19.5% rate in Triple-A while walking 12.1% of the time.
That firmly placed him among the sport's most interesting outfield prospects headed into the winter. Both FanGraphs and Keith Law of the Athletic slotted him near the back of their offseason Top 100 prospect lists. Wiemer didn't crack the Top 100 at Baseball America or ESPN but finished just outside that cutoff, ranking among the top three talents in the Milwaukee system at both outlets. Evaluators credit him with plus or better raw power, speed and arm strength. He's regarded as a high-variance type but a potential impact player on the strength of those deafening physical tools.
The Brew Crew gave the 24-year-old an extended look this spring. He held his own, putting together a .262/.319/.429 line with two homers, four walks and ten strikeouts in 42 at-bats. General manager Matt Arnold indicated towards the end of Spring Training that both Wiemer and fellow top prospect Sal Frelick were being considered for season-opening roster spots. Neither ended up grabbing a job out of camp, as both were ticketed for Nashville to start the season.
Plans changed yesterday, as starting third baseman Luis Urías hurt his left hamstring in the ninth inning of an Opening Day loss. Urías was noticeably hobbled after the game, and Adam McCalvy of MLB.com reports that Urías is headed to the 10-day injured list. Brian Anderson, who'd opened the season as the right fielder, has a long track record as an MLB third baseman. He'll now slide to the hot corner, with Wiemer stepping into the right field job.
That'll presumably be the plan at least until a veteran is ready to return from injury. It's unknown how long Urías will be out. Tyrone Taylor, who might've gotten the Opening Day right field nod, is expected to be sidelined into May with an elbow sprain. Wiemer should have at least a couple weeks to try to establish himself against big league pitching.
While one day of the schedule has already elapsed, players are credited with a full year of major league service if they're in the majors for 172+ days of the 186-day season. Wiemer would still get to that mark if he's up for good, which would put him on track to first reach arbitration after the 2025 season and qualify for free agency over the 2028-29 offseason.
Wiemer hadn't been on the 40-man roster. Milwaukee will need to select his contract tomorrow. That'll require a corresponding 40-man move, though players like Aaron Ashby (shoulder strain) and Justin Wilson (recovering from Tommy John surgery) are 60-day injured list candidates.
Image courtesy of USA Today Sports.