The Reds have traded corner outfielder/second baseman Nick Solak to the Mariners for cash, both teams announced. Seattle had an opening on the 40-man roster and immediately optioned Solak to Triple-A Tacoma. No additional move was necessary.
Solak never played a regular season game as a Red. Cincinnati acquired the right-handed hitter from the Rangers at the beginning of the offseason. It was a cash transaction that saw the Reds add a player who was a few years removed from being a well-regarded prospect. Cincinnati gave Solak a look as part of a wide-open outfield mix in Spring Training, but he collected just two hits in 20 at-bats.
That lackluster exhibition showing pushed Solak down the outfield depth chart. Cincinnati designated him for assignment yesterday as they set their Opening Day roster, clearing a 40-man spot to add a pair of relievers and infielder Jason Vosler to the big league group. Solak's stay in DFA limbo lasted only a little more than 24 hours, as Seattle stepped in to jump the waiver order.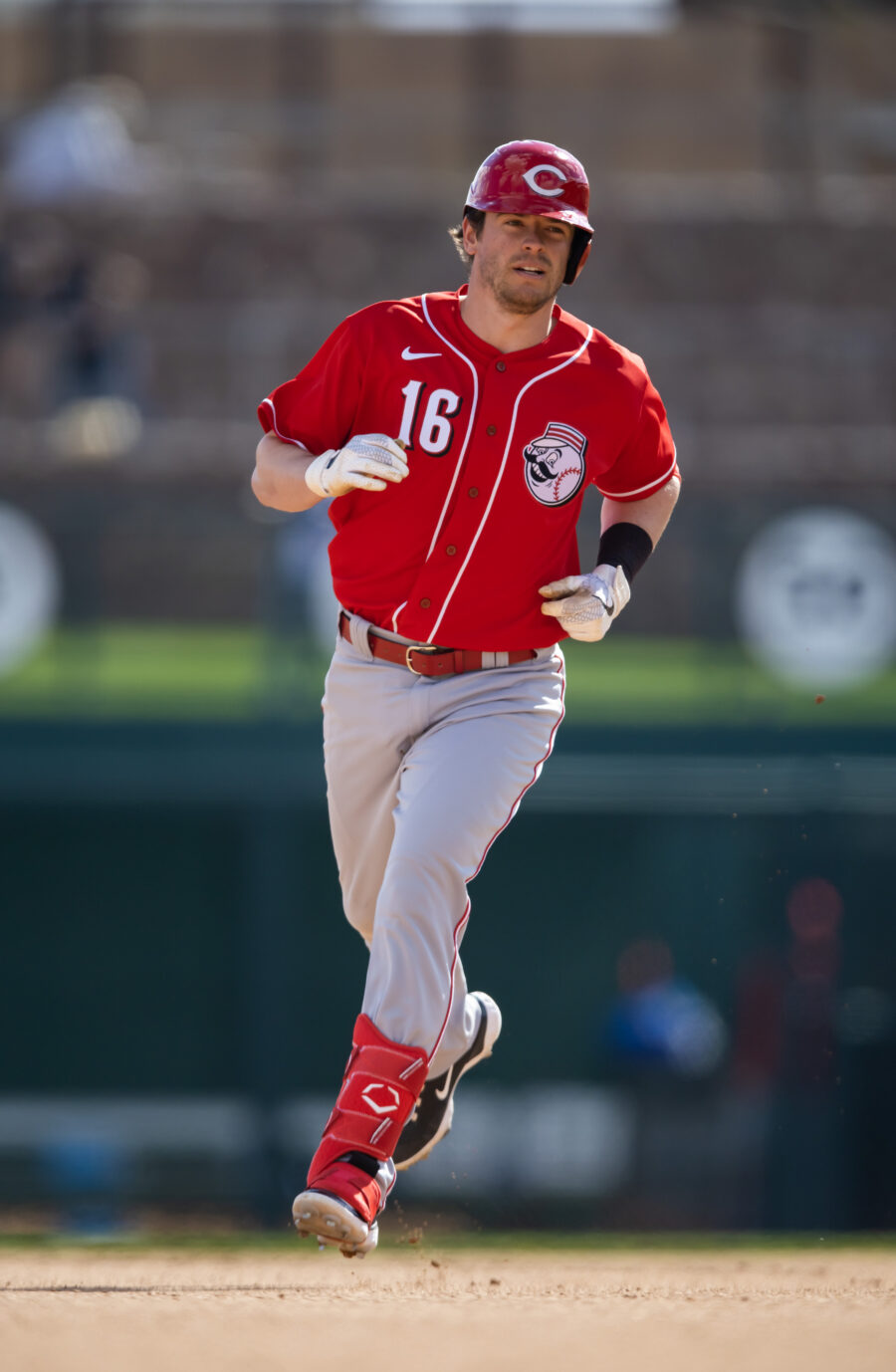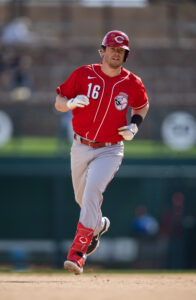 A second-round pick of the Yankees in 2016, Solak has now been a part of five different organizations as a professional. He's only ever played in an MLB game with Texas, tallying 974 plate appearances as a Ranger between 2019-22. Solak broke into the majors with an impressive .293/.393/.491 showing over 33 contests as a rookie, showing the offensive promise which prospect evaluators had long noted.
The Louisville product hasn't managed to build off that strong debut. He's been a below-average hitter in each of the three seasons since then, combining for a .246/.317/.354 line in 839 plate appearances dating back to 2020. He's shown decent contact skills but not drawn many walks or hit for a significant amount of power.
That tepid offense has come as Solak has increasingly moved down the defensive spectrum. Drafted as a second baseman, he's long been regarded by scouts as a below-average defender there. Defensive Runs Saved graded him six runs worse than par in a little more than 1000 innings in 2021. Texas pushed him to left field with the Marcus Semien signing in 2022.
In spite of his lackluster big league showings of late, the 28-year-0ld has continued to perform well in the minors. He spent most of last season with the Rangers' top affiliate in Round Rock, where he hit .278/.371/.489 with 10 longballs, a strong 11.6% walk rate and a 19.7% strikeout percentage over 57 games. He's now a .293/.370/.510 hitter over parts of three Triple-A campaigns.
Solak has one minor league option year remaining. The M's can keep him in Tacoma as needed for the rest of this season if he holds a spot on the 40-man roster. He adds a right-handed bat who could potentially join Sam Haggerty and, when healthy, Dylan Moore as complements to Kolten Wong at second base. Seattle also has a left field platoon of Jarred Kelenic and AJ Pollock, with Solak stepping in behind them and Cooper Hummel in that regard.
Image courtesy of USA Today Sports.