The Marlins announced to reporters, including Craig Mish of the Miami Herald, they are calling up pitching prospect Eury Pérez. He'll take the ball for Friday's game. He's not currently on the 40-man roster and will require a corresponding move to be added.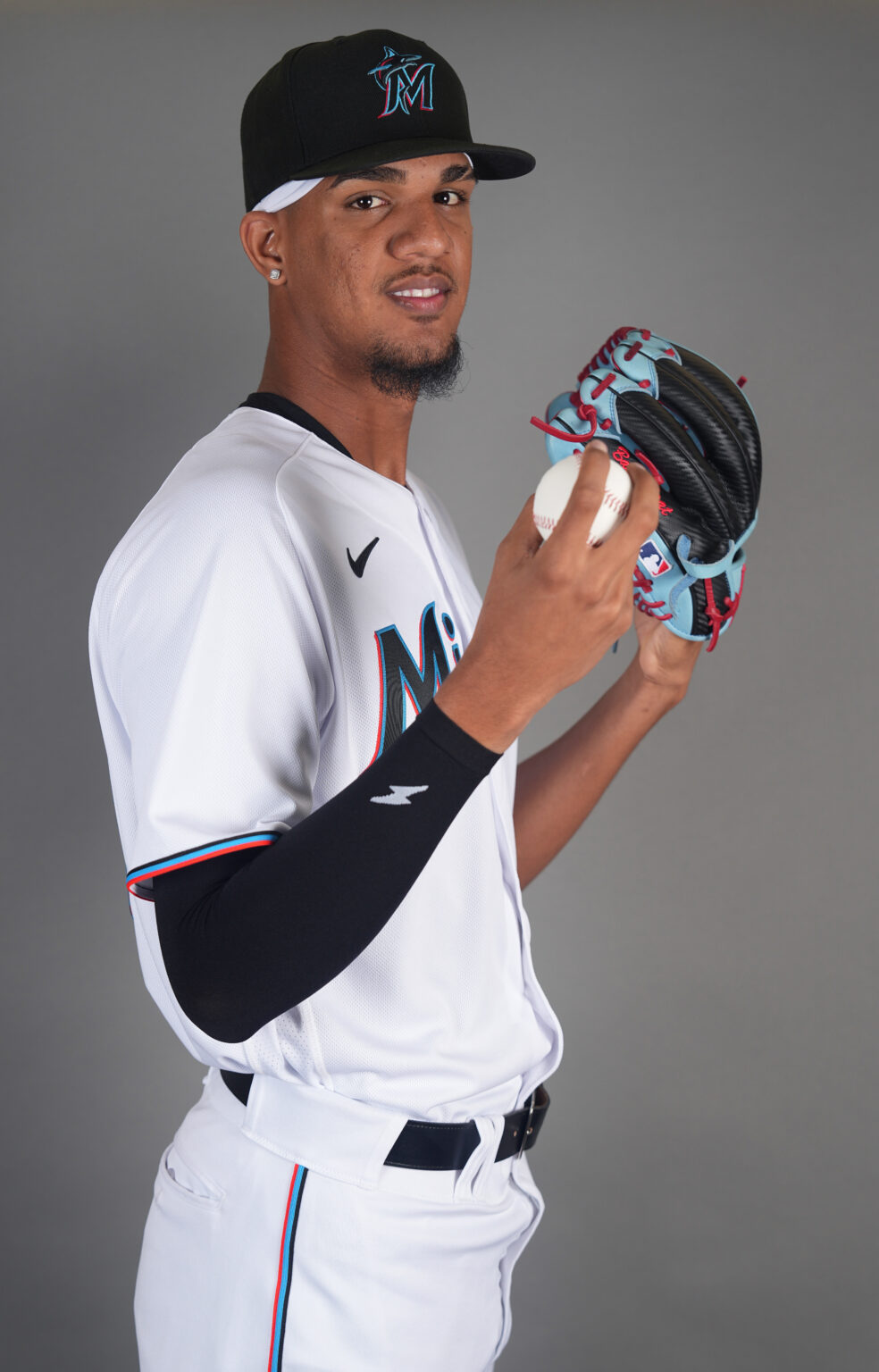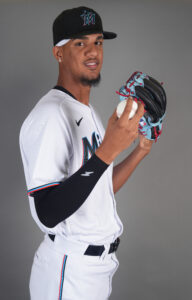 Both this move and Pérez himself are unique in a few respects. The promotion is an aggressive one given that the right-hander only just turned 20 years old last month and has yet to pitch in Triple-A. That makes him unusually young for a major league debut, with JJ Cooper of Baseball America pointing out Pérez is about to be the youngest starting pitcher in the majors since Julio Urías in 2016. The pitcher himself is also unique in terms of his size, listed at 6'8″ and 220 pounds.
Signed as an international amateur out of the Dominican Republic in July of 2019, he wasn't able to make his professional debut until over a year later since the minor leagues were canceled by the pandemic in 2020. The Marlins sent him to Single-A to begin 2021 and he dominated in his 15 starts there. He posted a 1.61 ERA in 56 innings, striking out 36.9% of opponents while walking 9.5% and getting grounders at a 36.4% clip. He was then given the ball for five High-A starts at the end of the year, posting a 2.86 ERA in those.
Going into 2022, he was already considered by many observers to be one of the better pitching prospects in the league, but he continued to raise his stock. Despite just being 19 years old for most of last year, he made 17 starts at the Double-A level. He posted a 4.08 ERA in those along with a 34.1% strikeout rate, 8% walk rate and 41.4% ground ball rate.
Coming into 2023, the youngster was unanimously considered to be one of the best prospects in the league. Baseball America ranked him #7 overall and he's since moved up to #6. MLB Pipeline had him at #13 and he's now in the top 10. He was #4 at FanGraphs, #6 at ESPN and Keith Law of The Athletic had him at #10. The reports highlight his fastball, which he can not only ramp up to triple digits but also command exceptionally well. Most observers agree that his changeup is his best secondary pitch, though his slider and curveball both get good reviews as well. By all accounts, Pérez has the ingredients to be a future ace and he keeps proving it. Through his six Double-A starts this year, he has a 2.32 ERA, 35.9% strikeout rate, 7.7% walk rate and 51.6% ground ball rate.
That being said, not all prospects hit the ground running as soon as they reach the majors and it's not something that should be expected for even the top names. That's especially true for Pérez given his youth and relative inexperience. His entire professional track record consists of just 186 innings at this point, including just 77 last year, and none of that was at Triple-A. He's yet to truly test his stuff against big league caliber hitters and it remains to be seen how many innings the Marlins will let him rack up this year. Nonetheless, it will be very exciting to see how the gamble pays off for them.
The club has had a strong rotation for many years and felt good enough about their options that they traded Pablo López to the Twins this winter in order to obtain Luis Arraez. However, they've been dealing with a few challenges this year, as both Trevor Rogers and Johnny Cueto are on the injured list with uncertain return timelines. Jesús Luzardo is having a nice season so far but Sandy Alcantara hasn't quite been his Cy Young self, while Braxton Garrett and Edward Cabrera have each posted middling results so far.
Pérez will now step into that mix and see how he fares, with his performance likely to have some impact on whether this is a brief cup of coffee or if he's up for good. Since the season is over a month old at this point, Pérez won't be able to accrue a full year of service time the old fashioned way, though the new collective bargaining agreement affords him a path to get there. A player with less than 60 days of service time who is on two of the top 100 prospect lists at BA, MLB or ESPN will get a full year of service, regardless of the time they spend on the roster, if they finish in the top two in Rookie of the Year voting. Pérez was on all three of those lists and is therefore eligible, but it will be a challenge to rank that highly given the late start. He'll be competing with players like Corbin Carroll and James Outman who have already had plenty of time to bank stats this year.
Even if he finished the year shy of the one-year mark, his youth would still put him on a good trajectory. If he's up for good, he would almost certainly qualify for arbitration as a Super Two player after the 2025 campaign and be on pace for free agency after 2029, which would be his age-26 season. Future optional assignments could push those targets further into the future, though he could also reach free agency after 2028 by succeeding in getting that full year here in 2023.
Image courtesy of USA Today Sports.