With less than seven hours to go until the trade deadline, the Tigers hold a pair of key starting pitcher cards in southpaw Eduardo Rodriguez and righty Michael Lorenzen.  Yesterday morning, USA Today's Bob Nightengale said the pair would "definitely" be traded, and this morning MLB.com's Mark Feinsand said the Tigers are "expected to trade" both.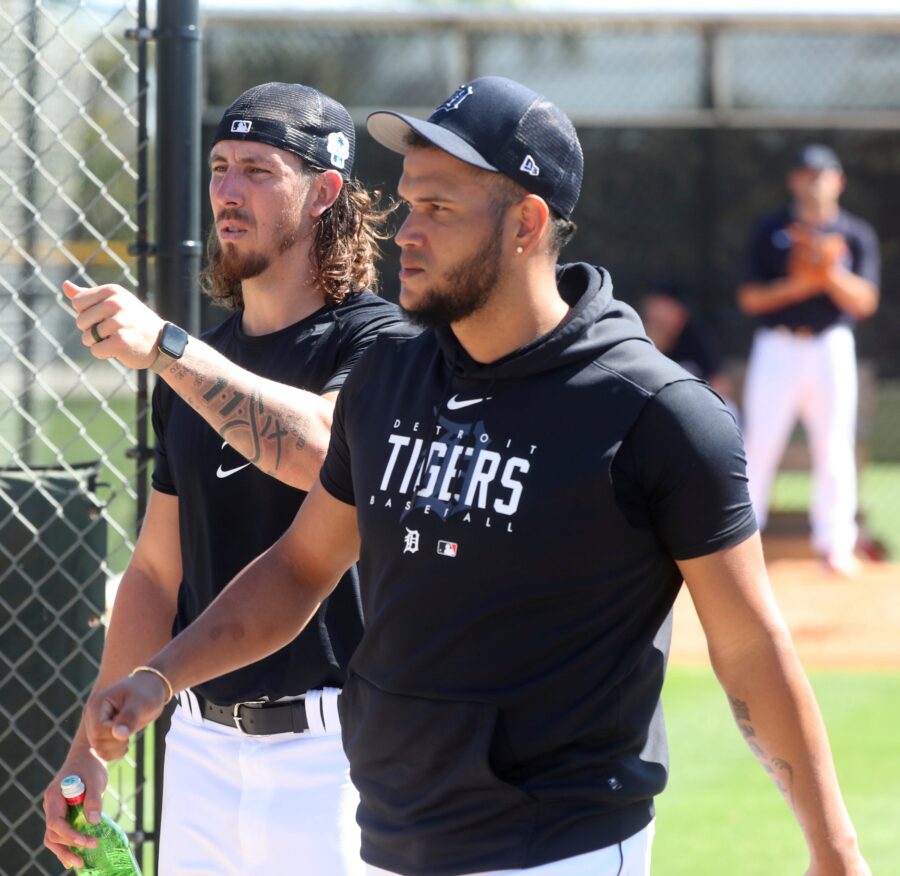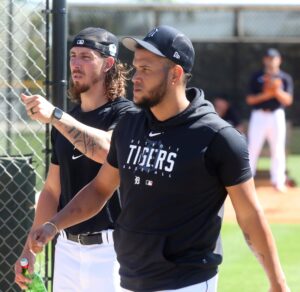 Asking prices appear to be high, according to Feinsand, though we rarely hear asking prices described any other way.  Ken Rosenthal of The Athletic says the same, after talking to rival executives.
The Dodgers "are in hot pursuit" of Rodriguez, according to Jon Heyman of the New York Post.  Jack Harris of the L.A. Times spoke to "multiple people with knowledge of the team's thinking unauthorized to speak publicly," and then wrote yesterday that the club's Plan B after Justin Verlander "could be" a pursuit of Rodriguez.  Harris said the Dodgers "had maintained interest" in E-Rod as of Monday afternoon.  The Dodgers added Lance Lynn to their embattled rotation in a trade with the White Sox a few days ago.
Never a team to sit on the sidelines with good players available – even five games out of the wild card – the Padres are "said to be high" on Rodriguez and "could make a push" for him, reports Feinsand.  The Padres seem to have some level of interest in Verlander as well, according to Heyman.
Rodriguez, 30, owns a 2.95 ERA on the season with a 25.9 K%, 6.0 BB%, and 40.5% groundball rate.  He missed all of June with a left index finger pulley rupture.  He's pitched to an unpleasant 5.66 ERA in four starts since returning from the injury, but his peripheral stats were in line with his season marks and two of the four starts were solid.  Though Rodriguez is scheduled to take on the Pirates tomorrow at PNC Park, he may have already made his last start in a Tigers uniform.
Rodriguez is owed about $4.67MM this year and $49MM from 2024-26, but he's generally viewed as a rental given the likelihood he opts out of those final three years after the season.  While all opt-out clauses represent downside risk for an acquiring team, things would have to go quite badly for E-Rod in the next two months for him to forgo the clause.
The Orioles, who traded Rodriguez to the Red Sox in a significant deadline deal for Andrew Miller nine years ago, are a potential suitor for both Tigers starters.  Last week, Feinsand named a slew of teams that had been scouting Rodriguez.  Some have since acquired a starting pitcher, but others included the Reds, Phillies, and Diamondbacks.  On the topic of the Reds, Cody Stavenhagen of The Athletic wrote of "whispers Monday" about Cincinnati "being a suitable destination for Rodriguez."
Lorenzen, 31, is a pure rental with about $2.8MM left on his contract, plus possible $250K performance bonuses for innings benchmarks.  Lorenzen represented the Tigers in the All-Star game, though he's never been a strikeout pitcher.  He has seemingly turned a corner with some of the best control of his career, though his peripheral stats generally don't support a 3.58 ERA.  Lorenzen has a 3.96 mark over his last nine starts, and something in that range would likely match a buyer's expectations.  The Marlins, Orioles, Astros, and Rays have been linked to Lorenzen, but the Rays have since added Aaron Civale.