José Bautista hasn't played in a big league game since 2018 but had never officially retired in the years after his last appearance. Shi Davidi of Sportsnet was among those to report today that Bautista will sign a one-day contract with Toronto to officially retire as a Blue Jay, as part of the ceremony wherein he will be added to the club's Level of Excellence on Saturday.
Bautista, now 42, didn't have the typical path to baseball stardom as he wasn't a high draft pick or top prospect. The Pirates selected him in the 20th round of the draft in 2000 and he would get some modest attention from prospect evaluators after that, with Baseball America ranking him #14 in the system in 2002 and #7 in 2003.
In 2004, he had an especially unusual season, getting selected by the Orioles in the Rule 5 draft. As the season wore on, he was claimed off waivers by the Devil Rays, then was subsequently traded to the Royals, Mets and back to the Pirates. He would stick with the Pirates for a few years, mostly as a third baseman but also playing some outfield. He showed glimpses of his potential at the plate, hitting 16 home runs in 2006, 15 the year after and another 15 in 2008.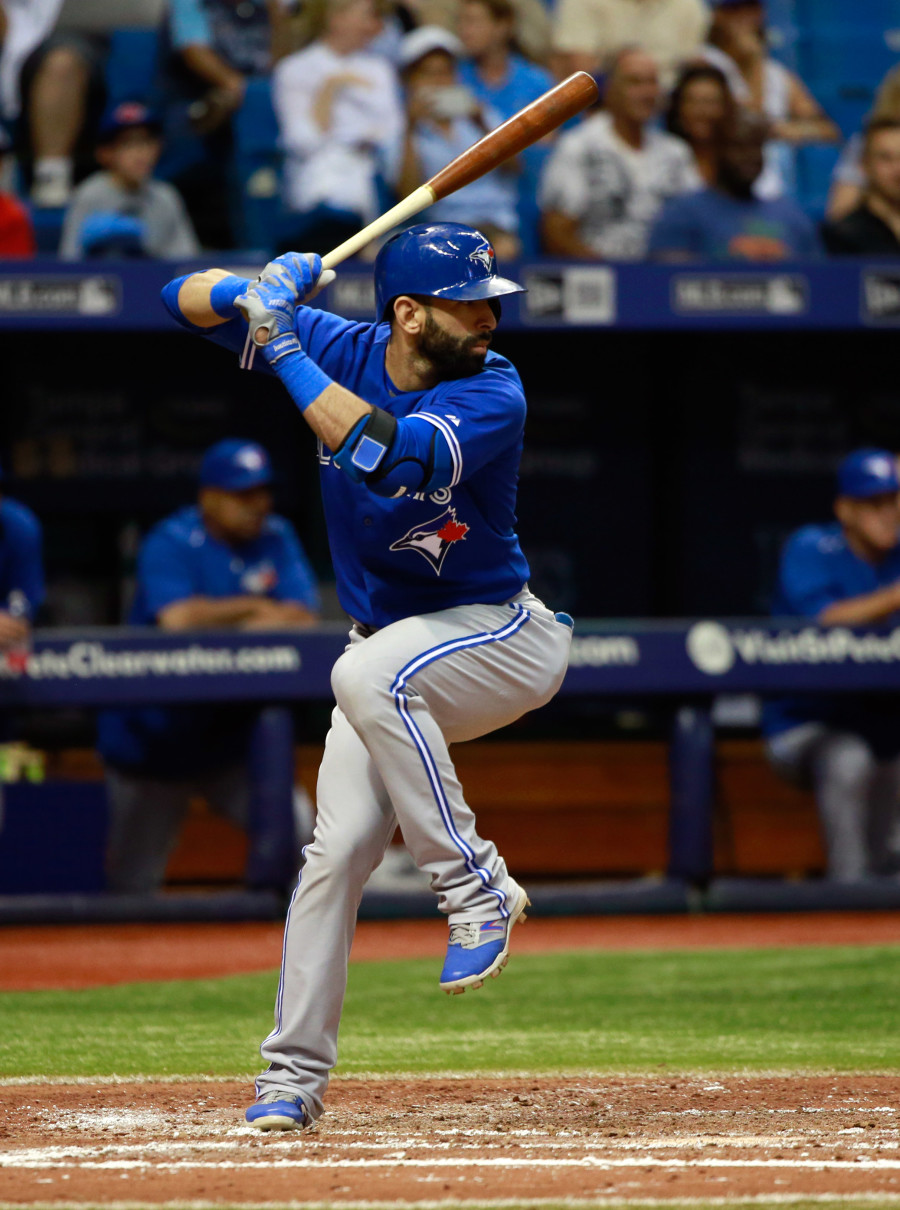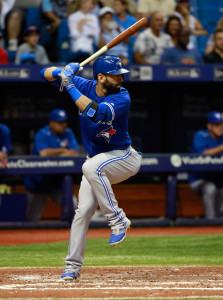 That 2008 season saw him traded to the Blue Jays in August for a player to be named later, which was eventually revealed as Robinzon Díaz. A fairly forgettable transaction at the time, it would later prove to be the start of the defining era of Bautista's career.
His first full season as a Blue Jay wasn't especially noteworthy, as Bautista hit 13 home runs in 2009, though there were a few developments that would prove to be important in later years. He began incorporating a leg kick into his swing and also started to spend more time in right field, with his strong throwing arm a good fit for that spot.
In 2010, at the age of 29, Bautista broke out in stunning fashion. He launched 54 home runs for the Jays that year, setting a new single season record for the franchise. He also showed a keen eye at the plate, drawing walks in 14.6% of his plate appearances. His .260/.378/.617 batting line amounted to a wRC+ of 165, indicating he was 65% better than the league average hitter. The Jays decided to bank on that breakout, giving Bautista a five-year, $65MM extension that covered his final arbitration season and four free agent years, with a club option for 2016.
He followed that up with an even better season overall. His home run tally dropped to 43 in 2011, but his patient approach allowed him to take advantage of pitchers giving him less to hit. He was walked in 20.2% of his trips to the plate in 2011, leading to a .302/.447/.608 slash line. His 180 wRC+ was the best in the majors that year and would eventually prove to be his personal best as well. He was considered to be worth 8.1 wins above replacement by FanGraphs and 8.4 by Baseball Reference. He came in third in AL MVP voting behind Justin Verlander and Jacoby Ellsbury.
His production would continue in fairly similar fashion for years to come, defined by both his power output and on-base abilities. From 2012 to 2016, he hit between 22 and 40 home runs each year with his walk rate never finishing below 13.1%. Despite that excellent production, and that of another late-blooming star in Edwin Encarnación, the Jays struggled to push too far beyond .500 in most of those seasons.
The 2015 season finally changed that, with the Jays aggressively bolstering the roster by adding Josh Donaldson, Russell Martin and others in the offseason. The trade deadline saw further aggression, with the club adding a batch of players headlined by Troy Tulowitzki and David Price. The moves paid off when the Jays surged in the final months of the season and finished 93-69, winning the American League East and cracking the postseason for the first time since 1993.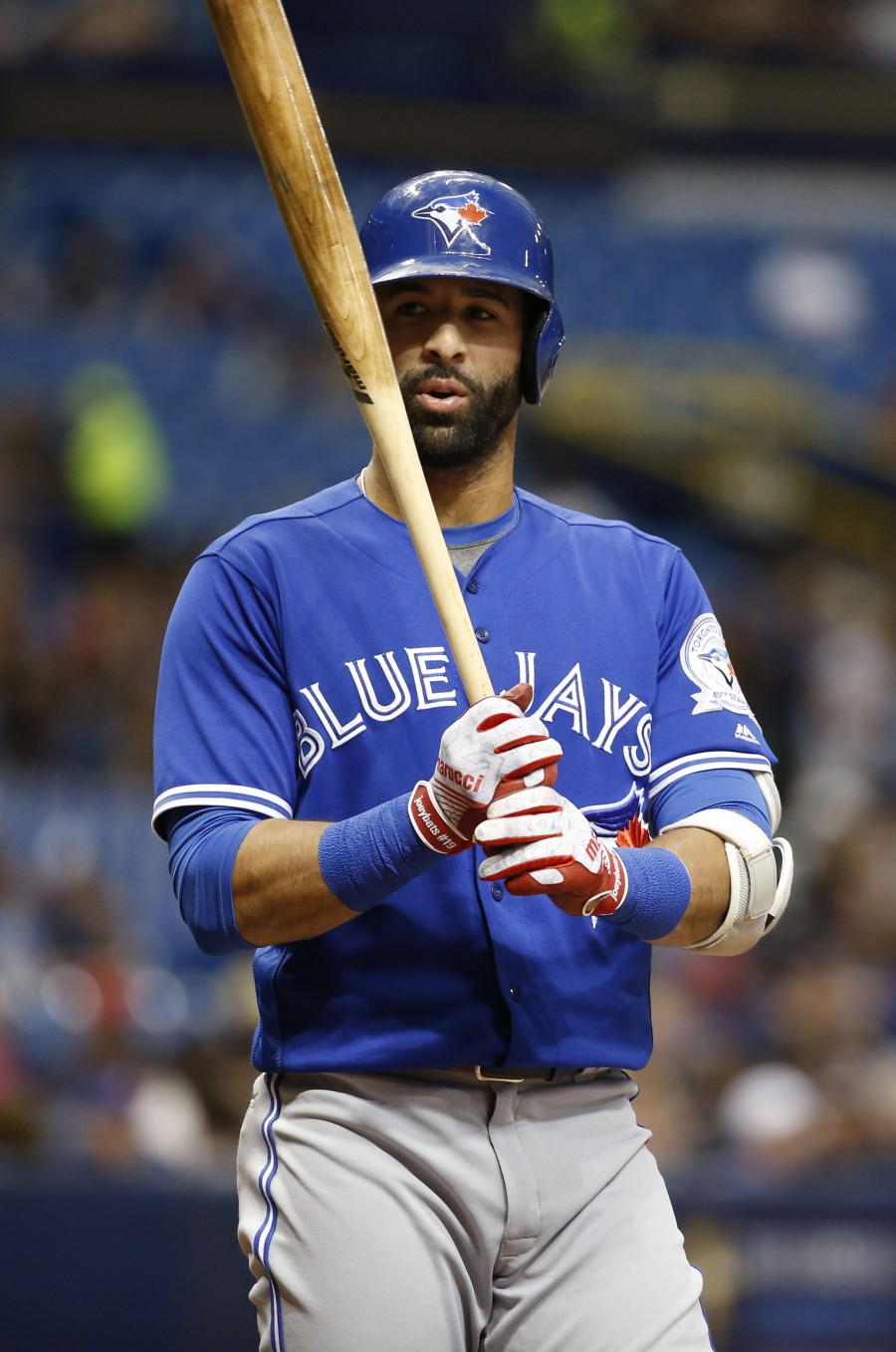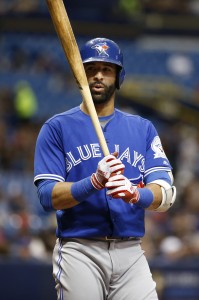 Bautista's first opportunity to play in the playoffs would lead to a singular moment and image that are now cemented in the minds of millions of baseball fans. The Jays squared off against the Rangers in the Wild Card series, which had a best-of-five format at that time. The Jays lost the first two games but rallied to tie it up and force a fifth contest.
In the deciding game, the Jays fell behind in the top of the seventh 3-2 on a strange play wherein Rougned Odor scored when Martin's attempted throw back to pitcher Aaron Sanchez hit the bat of Shin-Soo Choo and ricocheted away. Home plate umpire Dale Scott initially ruled the ball dead but the umpiring crew eventually allowed the run to score. That soured the mood in the stadium, with many fans throwing debris to express their displeasure.
In the bottom of the frame, several defensive miscues from the Rangers allowed the Jays to tie the game up before Bautista launched a two-out, three-run home run to give the Jays a 6-3 lead. Bautista reacted to the emotionally-charged atmosphere by flipping his bat high into the air, which proved to be controversial in some baseball circles, though it would quickly become an iconic moment among Jays' fans. Toronto held on to win that game but would lose to the Royals in the ALCS.
After Bautista's extension ended, the Jays gave him a $17.2MM qualifying offer for 2017. He rejected that and became a free agent but eventually returned to Toronto via a one-year, $18.5MM deal. He still hit 23 home runs and walked in 12.2% of his plate appearances, but his overall production fell to .203/.308/.366 and a wRC+ of 81.
In 2018, he returned to the journeyman status that started his career, bouncing to the Braves, Mets and Phillies. He didn't sign with a club in the years to come, though he did reportedly consider a comeback as a two-way player in 2020, but later threw some cold water on those reports. He played for the Dominican Republic team in the 2020 Tokyo Olympics, which were pushed to 2021 by delays related to the COVID-19 pandemic.
Now it seems his playing days will be officially ended during this weekend's festivities, tying a bow on one of the more unique baseball journeys. Though Bautista began and ended his career as a journeyman, he had a late bloom that led to a lengthy stretch as one of the best players in the league. From 2010 to 2015, he hit 227 home runs, easily the most in the league for that time with Miguel Cabrera second at 199. He slashed .268/.390/.555 in that time for a wRC+ of 156 and tallied 33.2 fWAR, that latter figure placing him sixth among position players. His 60 outfield assists in that stretch were topped by just three other big leaguers. He engineered many memorable moments during that peak, too many to list here, featuring both his tremendous talents as well as his fiery and standout personality.
Over his career as a whole, he played 1,798 games and took 7,244 trips to the plate. He launched 344 home runs and walked at a 14.2% rate, leading to a .247/.361/.475 batting line and 126 wRC+. He had 1,496 hits, 1,022 runs scored, 975 driven in and stole 70 bases. He tallied 35.3 fWAR and 36.7 bWAR. He made six straight All-Star teams from 2010 to 2015, led the league in home runs twice, earned a couple of Hank Aaron awards and three Silver Sluggers. As a Blue Jay, his tallies of 38.3 bWAR and 36.2 fWAR are both the best in franchise history among position players, with only Dave Stieb and Roy Halladay ahead of him overall.
We at MLB Trade Rumors salute Bautista on an incredibly special career and wish him the best in all his post-playing endeavors.
Images courtesy of USA Today Sports.