The Braves announced today that they have signed right-hander Joe Jiménez to a three-year, $26MM deal. The righty was about to become a free agent but will stick with Atlanta instead. The client of ISE Baseball will make $8MM in 2024 and then $9MM in each of the two subsequent seasons.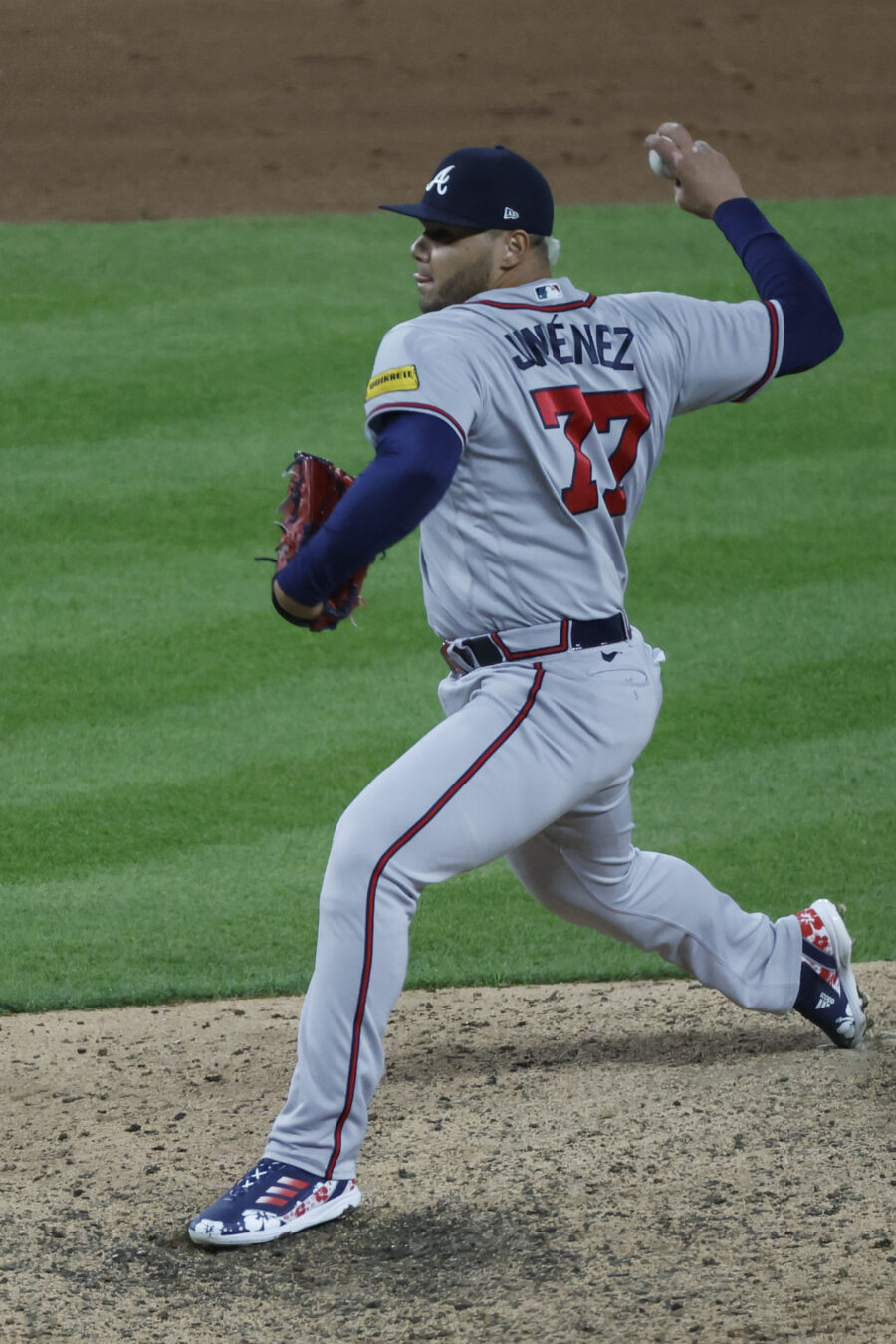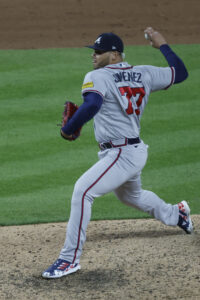 Jiménez, 29 in January, spent his entire career with the Tigers until he was traded to Atlanta coming into the 2023 season. He ended up having a strong campaign, making 59 appearances with an earned run average of 3.04. He struck out 30.7% of batters faced while issuing walks at just a 5.9% clip. He wasn't used in the most high-leverage spots, earning just 13 holds and no saves on the year. He also appeared in just one of Atlanta's postseason contests, but the results for the year were impressive nonetheless.
The decision makers in Atlanta are clearly enamored with Jiménez, having parted with prospects Justyn-Henry Malloy and Jake Higginbotham in order to get him from Detroit last offseason. That was on the heels of a strong 2022 season wherein he made 62 appearances with a 3.49 ERA, 33.3% strikeout rate and 5.6% walk rate. When combined with his one season in Atlanta, he has a 3.27 ERA over 121 appearances in the past two years, striking out 32% of opponents in the process. He's now been able to parlay that two-year run of strong results into a solid three-year deal.
The contract is generally in line with those for other non-closer relievers in recent years. Rafael Montero got three years and $34.5MM from the Astros, Taylor Rogers three years and $33MM from the Giants, while Kendall Graveman got three years and $24MM from the White Sox.
Atlanta was set to lose a decent chunk of its bullpen to free agency, with Jiménez, Pierce Johnson and Jesse Chavez slated to hit the open market this winter. Collin McHugh, Brad Hand and Kirby Yates could join them depending on how their contract options play out. But Johnson and the club reached a two-year extension last week and now Jiménez is staying as well, allowing them to stick with incumbents like Raisel Iglesias, A.J. Minter and Tyler Matzek.
For other clubs who may have been in the market for a reliever like Jiménez, they will now have one less option available to them on the open market. Josh Hader is clearly the top relief arm available, but the tier below him also has intriguing options such as Jordan Hicks, Reynaldo López and Robert Stephenson. It's possible Chad Green could join them, depending on how his convoluted contract plays out in the coming days, while Yuki Matsui is looking to make the move from Japan.
Roster Resource currently pegs Atlanta's 2024 payroll at $174MM with a competitive balance tax number of $205MM. This deal will add $8MM to the payroll and $8.67MM to the CBT number, since the latter is based on the average annual value of the entire contract. They have until Monday to decide on options for players like Charlie Morton, Eddie Rosario, McHugh, Hand and Yates. Triggering any of those would put some extra money onto the books but turning them down will leave them with extra items on the winter to-do list. The base threshold for the luxury tax will be $237MM in 2024.
Image courtesy of USA Today Sports.