12:52pm: Grimm's deal comes with a $1.25MM salary and up to $300K in performance bonuses, Rustin Dodd of The Athletic tweets. Those bonuses start at 30 games and max out at 55, per Jon Heyman of FanRag.
12:25pm: The Royals have signed right-handed reliever Justin Grimm to a one-year, major league contract and designated fellow righty Sam Gaviglio for assignment, Maria Torres of the Kansas City Star reports. Grimm is a client of the Bledsoe Agency.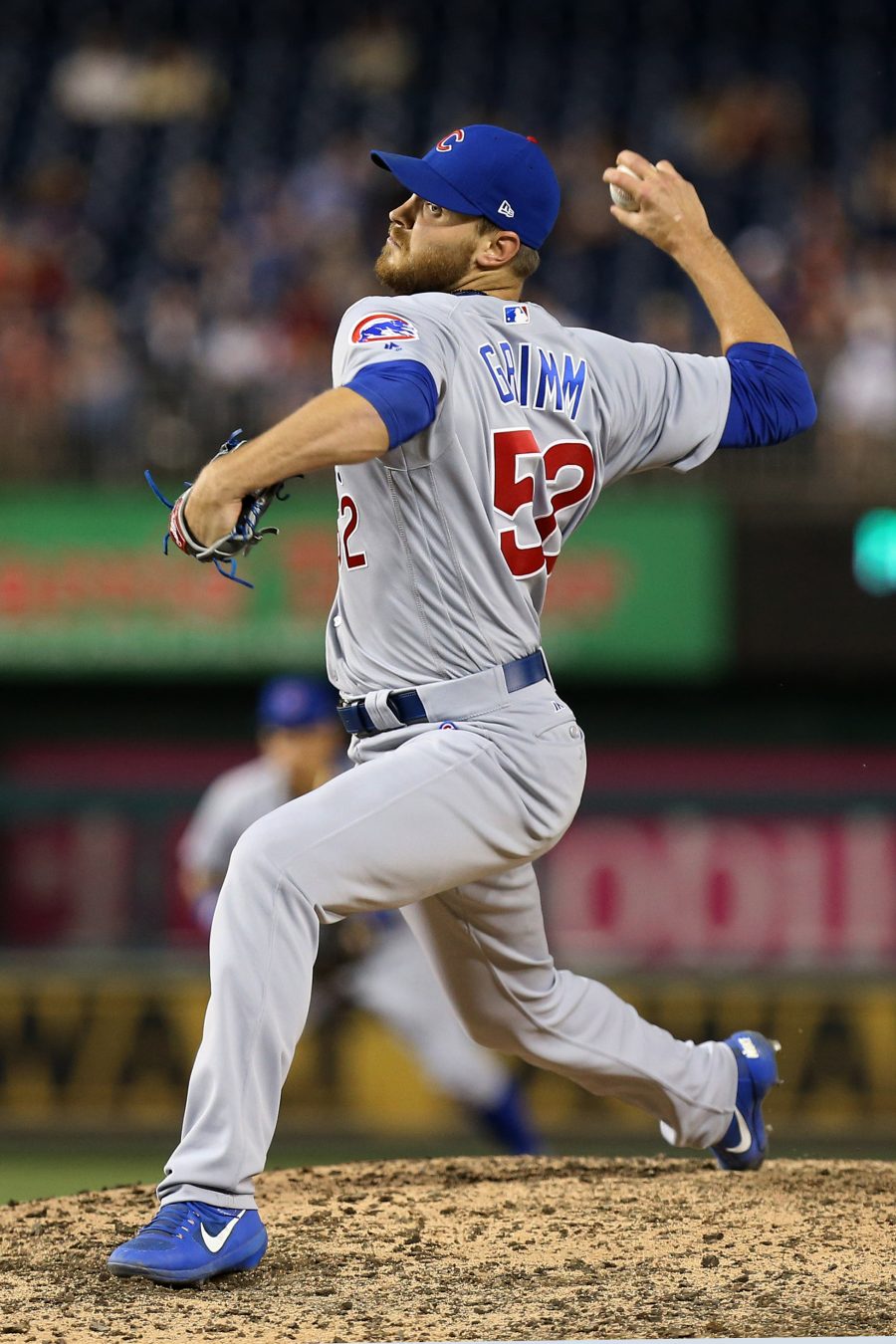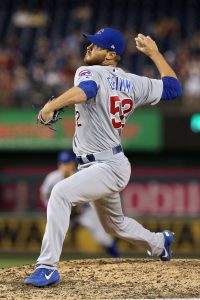 It wasn't a long stay in free agency for Grimm, whom the Cubs released on Thursday. The 29-year-old had been in line to collect a $2.2MM salary, but the Cubs saved most of that money (minus $541K in termination pay) in cutting him. They deemed Grimm expendable in the wake of a rough 2017 that saw him pitch to a 5.53 ERA/5.36 FIP with 9.6 K/9, 4.39 BB/9 and a 43.1 percent groundball rate across 55 1/3 innings. Grimm's run prevention issues were thanks largely to a 22.2 percent home run-to-fly ball rate, more than twice the mark he logged in Texas and Chicago from 2012-16 (10.5).
When Grimm was able to limit homers earlier in his career, he was a useful cog with the Cubs, particularly when he recorded a 1.99 ERA with 12.14 K/9 during a 49 2/3-inning 2015 campaign. The Royals surely aren't expecting that type of production on the heels of his ugly 2017, but last year's version of Grimm still offered good velocity and an 11.4 percent swinging-strike rate. That mark fell right in line with the overall figure he put up during his four-year Cubs tenure (11.9). He'll now be part of a Royals bullpen that's set to feature a couple other established relievers seeking bounce-back years in Kelvin Herrera and Brandon Maurer.
Gaviglio, 27, joined the Royals on a waiver claim from the Mariners last September. He closed the season by throwing 12 decent innings in Kansas City, where he allowed four earned runs on 13 hits and five walks, with nine strikeouts. Between KC and Seattle last season, his first in the majors, Gaviglio tossed 74 1/3 innings (16 appearances, 13 starts) and registered a 4.36 ERA/5.81 FIP with 5.93 K/9, 3.15 BB/9 and a 49.4 percent grounder rate.
Photo courtesy of USA Today Sports Images.