The NFL is starting to feel like MLB with all of the trades that have gone down over the last week.  On Friday, we saw a whopper of a deal take place as the Jets shipped standout defensive lineman Sheldon Richardson to the Seahawks.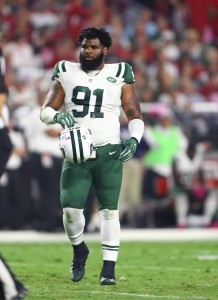 In years past, the NFL has mandated that teams trim their rosters from 90 men to 75, then from 75 to 53 days later.  This year, the league eliminated the middle step, meaning that teams must go from 90 to 53 by Saturday afternoon.  This has spurred unprecedented trade activity as GMs look to shore up their rosters before the impending frenzy.  All in all, we'll see 1,184 players removed from rosters between now and the buzzer.
This weekend will be huge for hardcore and casual fans alike.  To keep up with all of the major cuts and trades – some of which will affect your fantasy team – we encourage you to follow @pfrumors on Twitter and bookmark ProFootballRumors.com.