When Major League executives discuss what they're looking for in the amateur draft, they use phrases like "middle-of-the-order bat," "five-tool athlete" and "top-of-the-rotation stuff." They're focused on premier talent, not replaceable role players, and the jargon they use reveals their intentions. Not coincidentally, starting pitchers and up-the-middle players like catchers, shortstops and center fielders dominate the early rounds of the draft.  
Free agency isn't so different. It pays to be an elite starting pitcher, a shutdown closer, a legitimate power threat or a serviceable hitter at a defense-first position. But if you're a left-handed specialist out of the bullpen, a pinch hitter or a utility player, your chances of obtaining a substantial payday are substantially diminished.
Baseball's general managers are always on the lookout for their team's next impact player, so they know which players tend to be easy to acquire and which ones are elusive. So what's the hardest commodity to obtain: an all-around catcher, an elite shortstop, an ace starter, a power bat or something else entirely?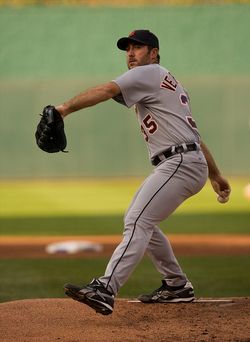 "It's a great question," Pirates GM Neal Huntington says. "I don't know that you can really put one over the other. To find that all-around shortstop, to find that all-around catcher, to find that true top-of-the-rotation starter, those are probably the three most challenging. There just aren't a lot of them, whether they come out of high school or come out of college, via trade or via the draft it's a scarcity,"
The Mets employ Sandy Alderson, baseball's longest-tenured GM. Even though he's been running MLB teams since the year Jose Reyes was born, Alderson doesn't have a definite answer, either.
"Well if you're talking about a five-tool catcher, you're talking about a very rare commodity," he said in Milwaukee at baseball's GM Meetings. "On the other hand to find a Justin Verlander-type number one starter — that's extremely difficult to find. If you were starting a franchise, which would you prefer to have? You might say a position player over a pitcher, but then look at what happened to Buster Posey, so injuries can occur to catchers just as they can occur to pitchers."
Like Alderson, Orioles GM Dan Duquette has experience running large and small-market MLB teams. He echoed his counterpart when describing baseball's toughest-to-obtain commodity.
"A switch-hitting catcher with power from both sides of the plate, who's a good field general," he said, seemingly referring to Matt Wieters, the Baltimore backstop who hit 22 home runs and won his first Gold Glove in 2011.
Four-time Gold Glove winner Yadier Molina joined Albert Pujols and Chris Carpenter on the 2011 World Series Champions. The Cardinals obtained excellent production behind the plate, in the middle of the order and atop their rotation, but one type of player continues to elude Mozeliak.
"For us it seems to be that dominant shortstop," he said. "I think having just a stable young star that becomes the face of your club — it's everybody's goal to try to get that, whether that's a starting pitcher, first baseman, shortstop, catcher and so for us shortstop is a hard position to find."
25 years ago, when Hall of Famer Ozzie Smith was in his prime, then-Cardinals GM Dal Maxvill probably would have answered the question differently. There are few absolutes when it comes to roster construction, but every team — even the defending World Champions — wants something.
Photo courtesy Icon SMI.