In a fascinating swap of struggling late-inning righties, the Angels have acquired Jason Grilli from the Pirates in exchange for Ernesto Frieri, Pittsburgh announced via press release.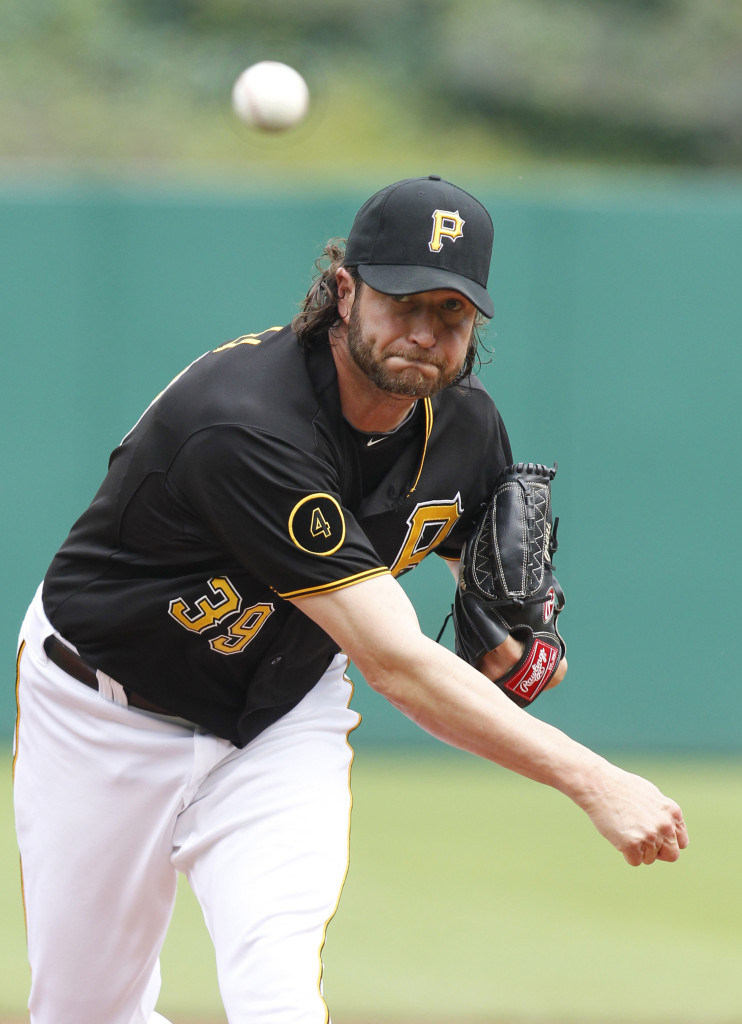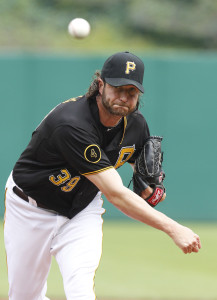 On its face, the deal is a swap of change-of-scenery candidates, and indeed both general managers have described it as such. But context is everything, as always. Frieri is still just shy of 29 years old, and agreed to a $3.8MM salary in his first year of arbitration eligibility. Meanwhile, Grilli — who is already 37 — is playing out the final year of his two-year pact, under which he is owed $4MM for this season. In sum, while the current salary obligations are a virtual push, the Pirates will also gain the right to control Frieri through arbitration until 2016, if they so choose.
Grilli had served as the Pirates' primary closing option for most of the past two seasons before being removed from the role recently. The veteran had put together three straight seasons of outstanding pitching in Pittsburgh, tossing a combined 141 1/3 frames of 2.74 ERA ball with 12.8 K/9 against 3.2 BB/9. But 2014 was a different story, as he is allowing 4.87 earned runs per regulation game, with his strikeouts falling and walks rising (9.3 K/9 and 4.9 BB/9). Some of Grilli's difficulties can probably be attributed to a susceptibility to the long ball (1.77 HR/9 and 14.3% HR/FB) that may be due for some regression.
Meanwhile, Frieri emerged with the Angels in 2012 after being acquired from the Padres in a rare early-season trade. He went on to put up two good seasons as the Halos' 9th-inning man, notching a stellar 2.31 ERA in 66 total innings in 2012 before working to a 3.80 mark over 68 2/3 frames last year. As with Grilli, things have gone south quickly: Frieri now sports a 6.39 ERA through 31 innings in 2014. On the other hand, his peripherals (11.0 K/9 vs. 2.6 BB/9 and a 35.3% ground-ball rate that is an improvement over past seasons) suggest at least some hope for a turnaround. Indeed, both xFIP (3.20) and SIERA (2.56) could indicate that Frieri has been somewhat better than his results.
It remains to be seen precisely how the two players will be incorporated into their respective bullpen mixes. Angels manager Mike Scioscia indicated that Grilli will not jump straight into the closer's role, reports Alden Gonzalez of MLB.com (via Twitter), who notes that the club almost certainly intends to move him there in time. "We'll see where he fits in," said Scioscia. Of course, subsequent moves could alter things further, as Los Angeles GM Jerry Dipoto indicated in a quote (via Jeff Fletcher of the Orange County Register, on Twitter): "This is a step toward addressing those [bullpen] needs, but I'd be surprised if it's the only step."
On the other side of things, Pittsburgh has deployed Mark Melancon as its closer since moving Grilli out of the role (and, earlier in the season, while Grilli was rehabbing). It would seem more likely that Frieri ends up working in a set-up capacity, unless Melancon falters. Pirates GM Neal Huntington said that Melancon will indeed be the closer, though he also made mention of Frieri's experience in that role, reports Travis Sawchik of the Pittsburgh Tribune-Review (via Twitter).