The Blue Jays will promote top prospect Aaron Sanchez to join their bullpen today, sources tell Shi Davidi of Sportsnet. The right-handed starter had been moved to the bullpen at Triple-A recently to prepare him for the role in the Majors, though he made just two relief appearances before this promotion.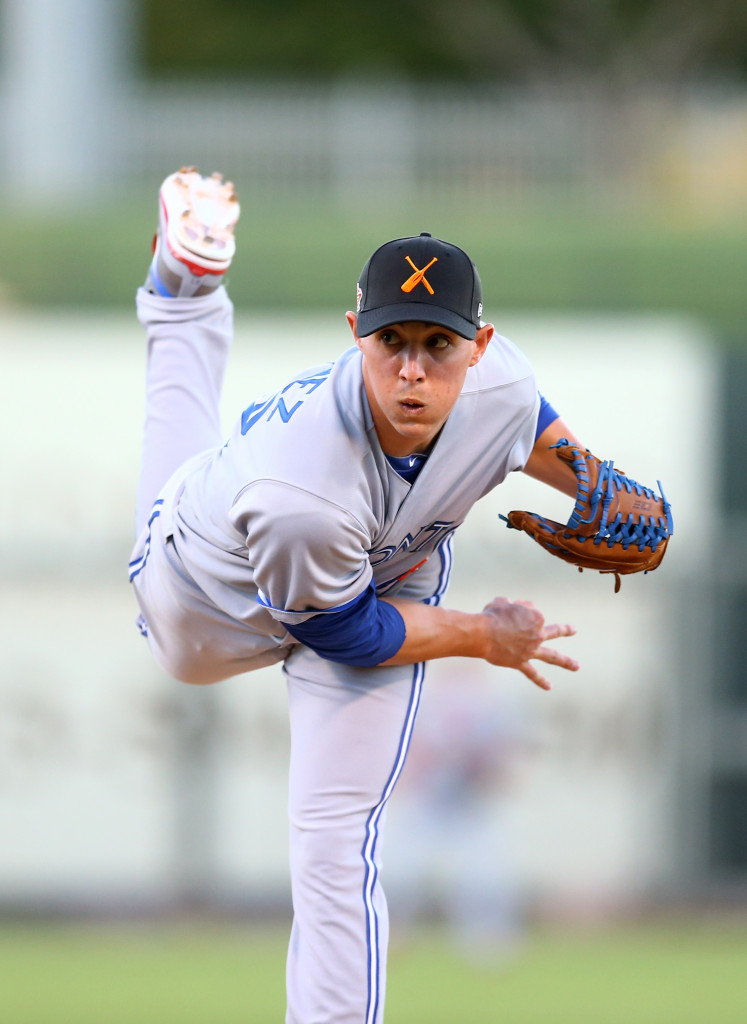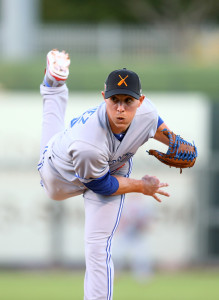 Sanchez, 22, ranked as the game's No. 32 prospect on Baseball America's pre-season Top 100. He ranked 31st on Baseball Prospectus' version of the same list and 23rd on MLB.com's Top 100. Sanchez has had a bit of a down season, causing him to fall off of the midseason edition of BA's Top 50 prospects. However, BP wasn't as swayed by his regression and upped his ranking to No. 29 on their midseason list (though as they note, given the number of prospects that have been promoted ahead of him, the ranking is actually a bit of a step back).
In 100 1/3 innings between Double-A and Triple-A this season, Sanchez has a 3.95 ERA with 7.5 K/9 and 5.1 BB/9. As BP's Chris Mellen notes in his write-up of Sanchez on BP's midseason list (subscription required and recommended), he consistently teases the Blue Jays by showing front-of-the-rotation stuff but with heavily inconsistent fastball command. As a result, the "clear-headed line of sight" points to a mid-rotation role for Sanchez, Mellen writes. Prior to the season BA praised his ability to induce grounders with his fastball as well as the tilt and depth of his potentially plus curveball. They did note, however, that when pitching from the stretch in 2013, he walked more hitters than he struck out. Sanchez's changeup has potential to be a third average-or-better offering as well, per MLB.com's scouting report.
If Sanchez is at the Major League level to stay, he would accumulate 70 days of service time through season's end, which would leave him well shy of attaining Super Two status. Recent reports have indicated that the Blue Jays are looking for bullpen help, but if Sanchez can solidify a relief role, he could be an alternative to making a trade.
Sanchez has also seen his name mentioned in trade rumors pertaining to starting pitching additions, but GM Alex Anthopoulos has shown a strong resistance to moving Sanchez's lofty ceiling. Sanchez's name was frequently brought up in possible Jeff Samardzija trades — alongside lefty Daniel Norris and center fielder Dalton Pompey — before "Shark" was ultimately dealt to Oakland.
Photo courtesy of USA Today Sports Images.