The Twins have signed catcher Kurt Suzuki to a two-year, $12MM contract extension with a third-year vesting option, according to director of communications Dustin Morse.  The vesting option, like his annual salary, is for $6MM and can be triggered based on plate appearances in 2016. Suzuki is represented by MVP Sports Group.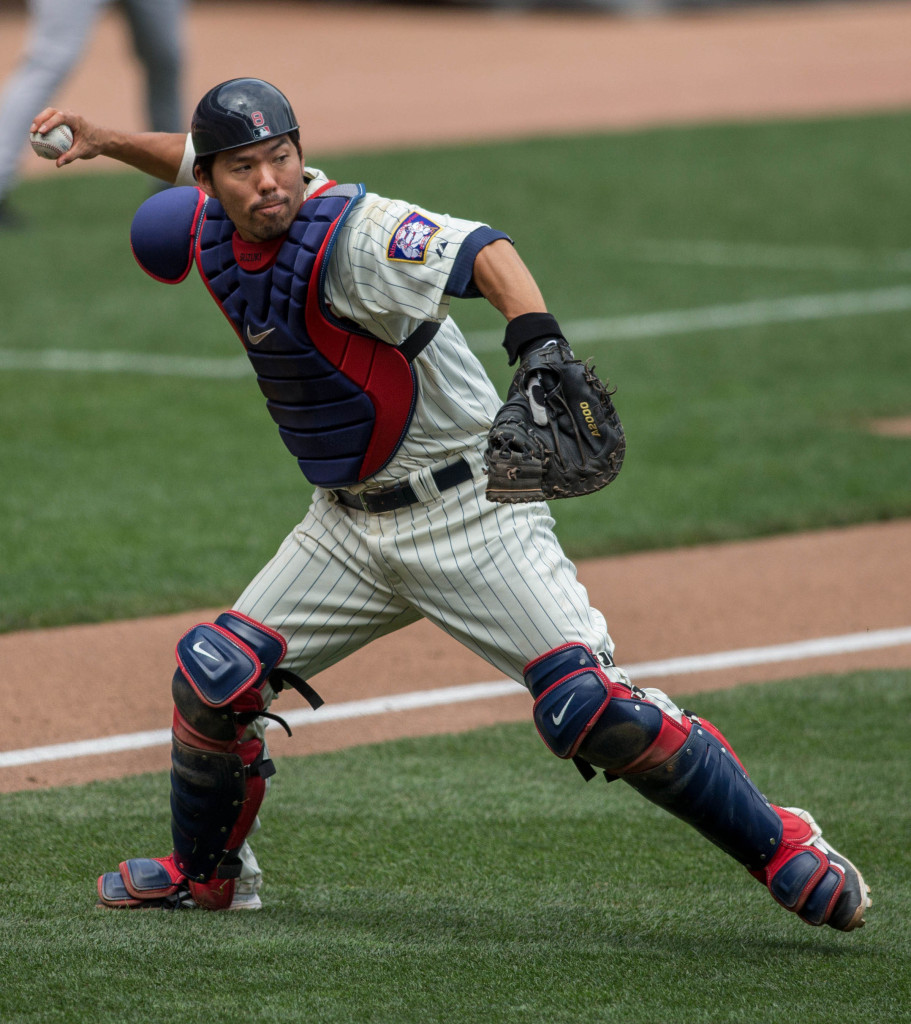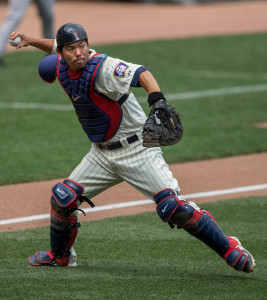 Last offseason, the Twins made the decision to move Joe Mauer from catcher to first base, inking Suzuki to a one-year, $2.75MM deal as the star's replacement behind the dish. Suzuki has performed well, hitting .304/.367/.386 in 347 plate appearances and making his first All-Star team.  He hit .235/.290/.353 in the three years prior, so his offense has been a nice surprise for the Twins.
Defensively, Suzuki certainly passes the eye test and has tons of experience behind the plate. He also seems to have a good reputation among the pitchers who he is responsible for tending to, and is an able blocker. But he has struggled in the pitch-framing department, ranking dead last in baseball with -17.1 runs on the year according to Stat Corner. Baseball Prospectus, likewise, rates Suzuki as a positive in stopping balls in the dirt but a negative at winning strikes.
It does not seem that the Twins achieved much of a discount by locking up Suzuki, but they certainly did prevent him from finding a bigger deal and bolting after the season. That has plenty of value for a club that will surely be looking to bring several young pitchers on line this year and next. For Suzuki, signing now not only let him choose to stay in place (after bouncing around quite a bit in recent years) but also protected him from a market that can often be hard to gauge. While he looked like one of the few desirable catchers set to hit free agency, neither are there many teams that looked to be big players for his services.
Ken Rosenthal of FOX Sports first reported the extension.  Yahoo's Tim Brown first reported the term, with Mike Berardino of the St. Paul Pioneer Press (via Twitter) and Phil Miller of the Star Tribune (via Twitter) providing information on the vesting option.  Photo courtesy of USA Today Sports Images.