The Cubs will promote star prospect Javier Baez in time for tomorrow's game against the Rockies at Coors Field, Bruce Levine of 670TheScore.com reports (Twitter link).  Corresponding moves still need to be made to make room for the Puerto Rico native on both the Cubs' 25- and 40-man rosters.  Baez is a client of the Wasserman Media Group, as he just hired his new representation last week.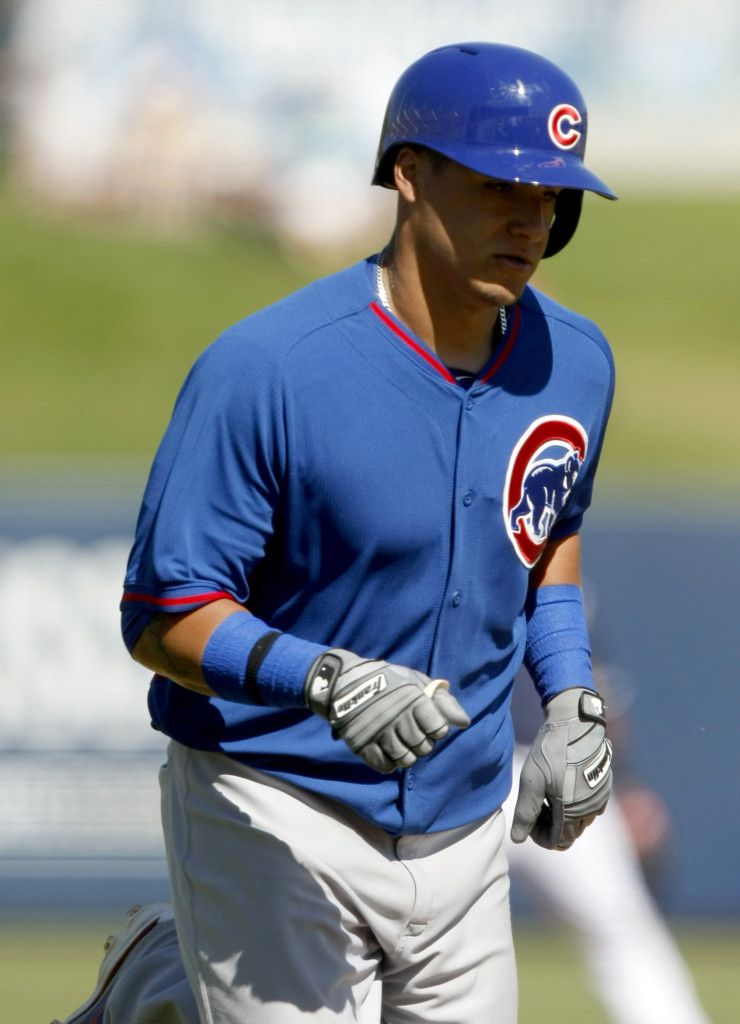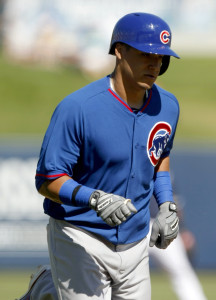 Baez is a consensus top-10 prospect in the game, as detailed in recent midseason minor league rankings by Baseball Prospectus (which puts him at #5), MLB.com (#6), Baseball America (#7) and ESPN's Keith Law (#8).  The 21-year-old impressed many with a big Spring Training performance but then got off to a slow start in his first couple of months at Triple-A.  After 434 plate appearances for Iowa, however, Baez is hitting .260/.323/.510 with 23 home runs, so it seems his power swing is ready for the big league spotlight.
Originally selected ninth overall in the 2011 draft, Baez has a .278/.336/.545 slash line in 1350 minor league PA, cranking 76 homers and stealing 62 bases (out of 79 attempts) over his four minor league seasons.  The 2014 Baseball America Prospect Handbook says that Baez could stand to slow down some of the natural aggressiveness in his game, yet raved about his "special bat speed" and baseball instincts.  The Handbook gave Baez's power a 75 scouting grade (out of 80) and said "he profiles as an all-star-caliber, 30-homer infielder wherever he lands."
It seems likely that Baez will land at second base for his Major League debut, with Starlin Castro entrenched at shortstop at Arismendy Alcantara (another well-regarded prospect) capable of shifting to center field.  Baez is a natural shortstop but has seen playing time at the keystone at Triple-A in preparation for both playing alongside Castro and because there is some concern that he might be better suited for second or third base over the long term.  With Castro locked into a relatively expensive contract through at least 2019 and a wealth of strong infield prospects (Baez, Alcantara, Kris Bryant, Addison Russell) in Chicago's system, it will be interesting to see how the Cubs juggle all these young talents in the coming years.
Photo courtesy of Rick Scuteri/USA Today Sports Images