The Orioles have announced that they've acquired left-handed outfielder Alejandro De Aza from the White Sox for minor league pitchers Miguel Chalas and Mark Blackmar. Orioles executive Dan Duquette says (via MASNsports.com's Roch Kubatko on Twitter) that De Aza had been available for a few weeks, which suggests he cleared waivers.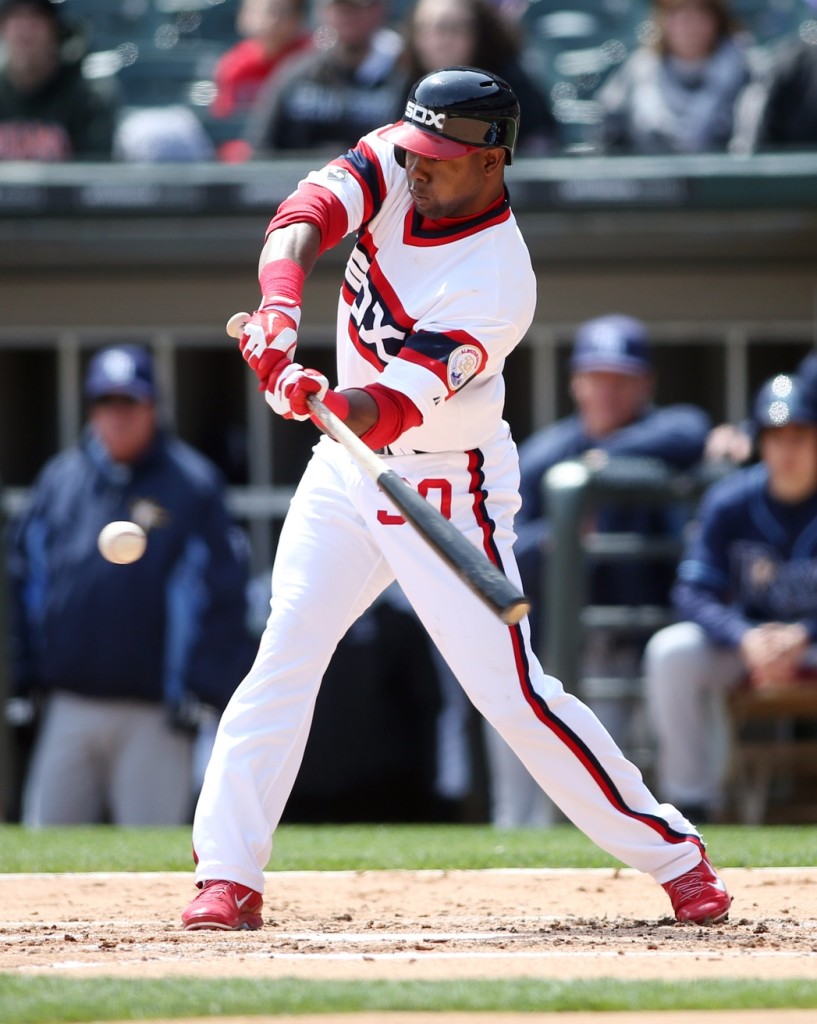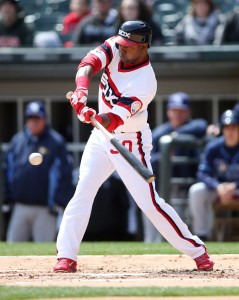 De Aza, 30, has hit .246/.312/.358 this season, with his power, in particular, taking a step backward — he hit a career-high 17 homers last year, but only has five this season, and his slugging percentage is off by about 50 points as compared to the last two years. He remains, however, a solid defender who can play all three outfield spots. He's making $4.25MM this season in his second year of arbitration, and he can become eligible for free agency after 2015, although at least one executive has opined that De Aza could be a non-tender candidate after the season.
The Orioles already have a strong starting outfield of Nelson Cruz, Adam Jones and Nick Markakis, but they can surely use De Aza as a backup. With Manny Machado's recent injury, sometime-outfielder Steve Pearce is needed more frequently in the infield, meaning the Orioles have playing time available for a fourth outfielder type. De Aza's addition will probably also mean even less playing time for fellow lefty outfielder David Lough, who has struggled at the plate this season.
Even with the Orioles' need to play Pearce more in the infield, they were fairly well stocked with outfielders, so De Aza represents more of a luxury than a need. It's no surprise, then, that they do not appear to have paid a high price to get him. Chalas, 22, has pitched most of the season with Class A+ Frederick, where he posted a 4.80 ERA, 6.4 K/9 and 2.6 BB/9 in 69 1/3 innings of relief. He has also appeared in two games for Triple-A Norfolk. Blackmar, also 22, has pitched 130 1/3 innings for Frederick, with a 3.18 ERA, 5.7 K/9 and 2.2 BB/9, pitching mostly has a starter. MLB.com does not rank either of them in its list of the top 20 Orioles prospects.
Photo courtesy of USA Today Sports Images.