A benign spinal tumor was learned to be a significant factor in Melky Cabrera's disappointing 2013 campaign, and the switch-hitter regained his form in 2014 as he prepared to hit the open market for the second time in his big league career.
Strengths/Pros
Cabrera hit a strong .301/.351/.458 with 16 homers, 35 doubles and three triples in 621 plate appearances this season. In three of the past four seasons, he's batted above .300 and context-neutral stats such as wRC+ and OPS+ have each pegged him as at least 18 percent better than a league-average hitter in each of those campaigns.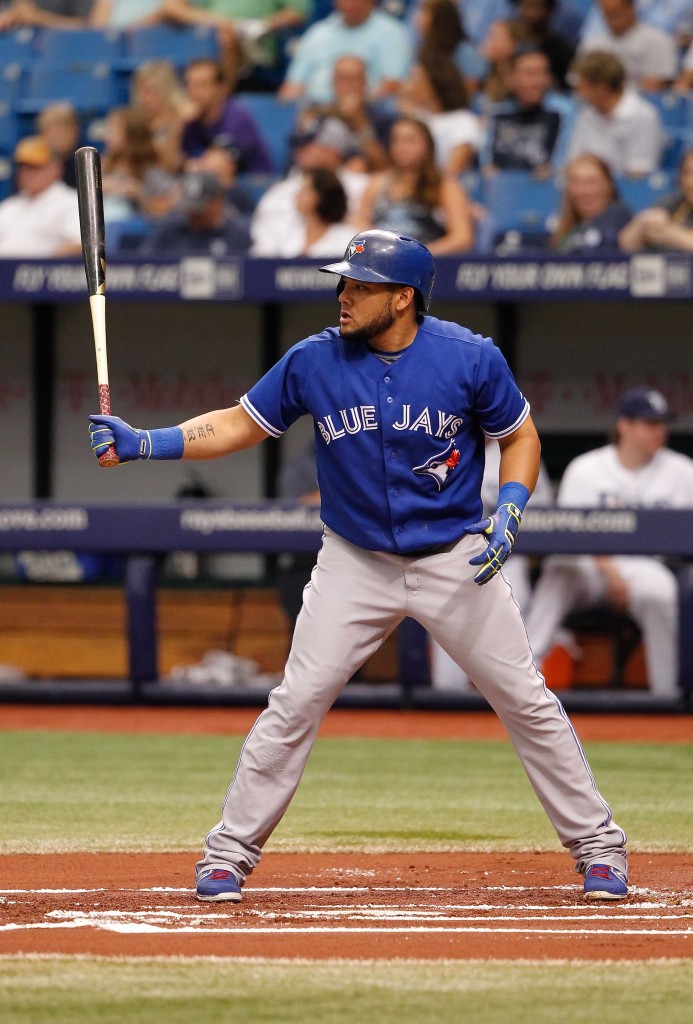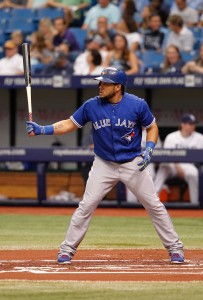 A switch-hitter, Cabrera is a bit stronger as a right-handed bat, but his platoon split is minor. Over the past four seasons, Cabrera has batted .308/.350/.477 as a right-handed hitter and .309/.352/.451 as a left-handed hitter. In terms of average and OBP he's about the same from each side, but he does offer a bit more pop against lefty pitchers.
He's never been one to strike out much (career 12 percent), and he posted a career-best 10.8 percent strikeout rate in 2014. Cabrera's swinging-strike rate (5.1 percent) was the 21st-lowest strikeout rate among qualified hitters this season, and his 88.3 percent contact rate ranked 16th.
Cabrera will play the majority of next season at the age of 30, so he's a relatively young bat. Even a five-year contract would only run through his age-34 season, so it's possible that a team could buy mostly prime years without worrying about too much of the decline phase with this deal.
Weaknesses/Cons
The elephant in the room when discussing Cabrera's free agent stock, of course, is his past suspension for PED usage. Cabrera was hit with a 50-game suspension near the end of his tenure with the 2012 World Champion Giants, and he admitted at the time that his punishment was "the result of my use of a substance that I should not have used." That test called the validity of his excellent 2012 numbers into question, and naysayers exuded a sense of almost vindication in 2013 when his numbers went into the tank. While the tumor can now clearly be noted as a strong factor in those struggles, some will always question how much of Cabrera's production is legitimate.
Back to his on-field characteristics, Cabrera may not strike out much but he also doesn't walk much or show excellent plate discipline. He's an aggressive hacker who despite rarely swinging and missing at a pitch averaged just 3.69 pitches per plate appearance in 2014 — a figure that tied him for 105th in Major League Baseball among qualified hitters.
Cabrera once had value on the basepaths as a potential 20-steal threat, but Fangraphs pegged him with negative baseruning value in each of the past two seasons. Perhaps last year can be written off, but Cabrera stole just six bags and provided negative baserunning value even in a healthy 2014 season.
Both Ultimate Zone Rating and Defensive Runs Saved feel that while Cabrera's arm is a plus asset in left field, he is overall a below-average defender at the position. Given his decreased speed, it would seem a stretch to suggest that he could still handle center field, even on a limited basis. Indeed, Toronto only played him there for nine innings this past season. He also ended the season on the DL for a minor injury — a broken pinkie finger sustained while sliding back into first base. The injury did require surgery.
Finally, the Blue Jays reportedly plan to extend a qualifying offer to Cabrera, so a team will have to surrender its top unprotected pick in order to sign him.
Personal
Cabrera has fit in well to a Blue Jays clubhouse that features a number of his countrymen in Edwin Encarnacion, Jose Reyes, Jose Bautista and Juan Francisco, among others. He was also well-liked in San Francisco, even after his suspension. At the time, Sergio Romo made it clear that Cabrera would have been welcomed back with open arms, asking, "Why wouldn't we want him on our team?" and referring to Cabrera as "a great teammate."
Cabrera has taken an active role in the community in his native Dominican Republic, organizing youth league tournaments (Spanish link) and encouraging children to stay diligent with their studies while chasing their baseball dreams. Cabrera also donated both cash and food to his home country following the hurricanes of 2007 and was honored with the 2008 Munson Award for his "excellence and philanthropic work in the community," per the Blue Jays' media guide.
Market
Cabrera made his desire to return to the Blue Jays perfectly clear late this season, stating plainly, "I stay in Toronto." Of course, that thinking can obviously change if the Blue Jays' offer to Cabrera — and GM Alex Anthopoulos has said he expects to make a "competitive" bid — doesn't stack up with those that he receives from other clubs.
A number of teams will be looking for offense in a thin market for bats, and Cabrera's will be one of the best out there. The Orioles, Tigers, Royals, White Sox, Twins, Mariners, Rangers, Giants, Padres, Reds, Phillies and Mets could all be in the market for an outfield upgrade, so Cabrera's representatives at the Legacy Agency will have no shortage of teams with which to converse. Among those clubs, the White Sox, Twins, Rangers and Phillies would have a protected first-round pick.
Perhaps most importantly, Cabrera will find himself near the top of a thin free agent crop of hitters. Among his chief competitors will be Nelson Cruz, Victor Martinez and Yasmany Tomas — an aging slugger with questionable defense, a pure DH entering his age-36 season and a 24-year-old that has yet to play in the Majors, respectively. Cabrera's power doesn't stack up to those players, but he's shown a consistent ability to hit for average with respectable pop, and he offers more certainty than someone like Michael Cuddyer or Colby Rasmus.
Expected Contract
Cabrera is in the unenviable position of hoping to set a precedent. Through this offseason, no player has hit the open market with the stigma of both a PED suspension and a qualifying offer and been able to cash in on a sizable deal. Jhonny Peralta secured a four-year, $53MM pact last offseason fresh off a suspension, but he was not the recipient of a qualifying offer from the Tigers. Any number of free agent bats have cashed in after receiving a qualifying offer, including Curtis Granderson, Nick Swisher and Carlos Beltran. While none of those deals looks enticing at this point, that's certainly not to say that second-tier free agents with qualifying offers will continue to struggle.
Cabrera's agents will look to make their client the first to receive a strong multi-year deal in spite of that QO and in spite of a past suspension. He does have the benefit of having performed well in a season two years after his suspension, and more importantly, there's a case to be made that he's the safest bat on the market. Cruz is four years older with less defensive value, Martinez's age and lack of position will limit his market, and though Tomas is tantalizing, he's unproven.
Ultimately, Cabrera's contract is difficult to project, but I feel the $36-45MM figure floated past the Toronto Star's Brendan Kennedy in a survey of rival agents was low. Cabrera can rightly claim that he's one of the best bats on the market at a relatively young age, and that's enough for me to predict a perhaps unnecessarily specific five-year, $66.25MM contract (Peralta's contract with an extra year at the same AAV).
Photo courtesy of USA Today Sports Images.