With decisions on options and qualifying offers in the books, let's take a look at each team's payroll obligations to see where things stand. I will publish a second post listing every club's future payroll obligations, which obviously have an important bearing on their ability to take on longer-term obligations.
The payroll chart and table that follow were compiled using the Cot's Baseball Contracts database and the arbitration projections from MLBTR/Matt Swartz. Of course, teams can still trim from these obligations not just by trading players, but also by non-tendering those who are arb-eligible. MLBTR's Tim Dierkes recently posted his list of the most likely non-tender possibilities.
The chart provides useful context for each team's offseason to come (figures are in $MMs). Of course, MLBTR has also produced more qualitative offseason outlooks for each team.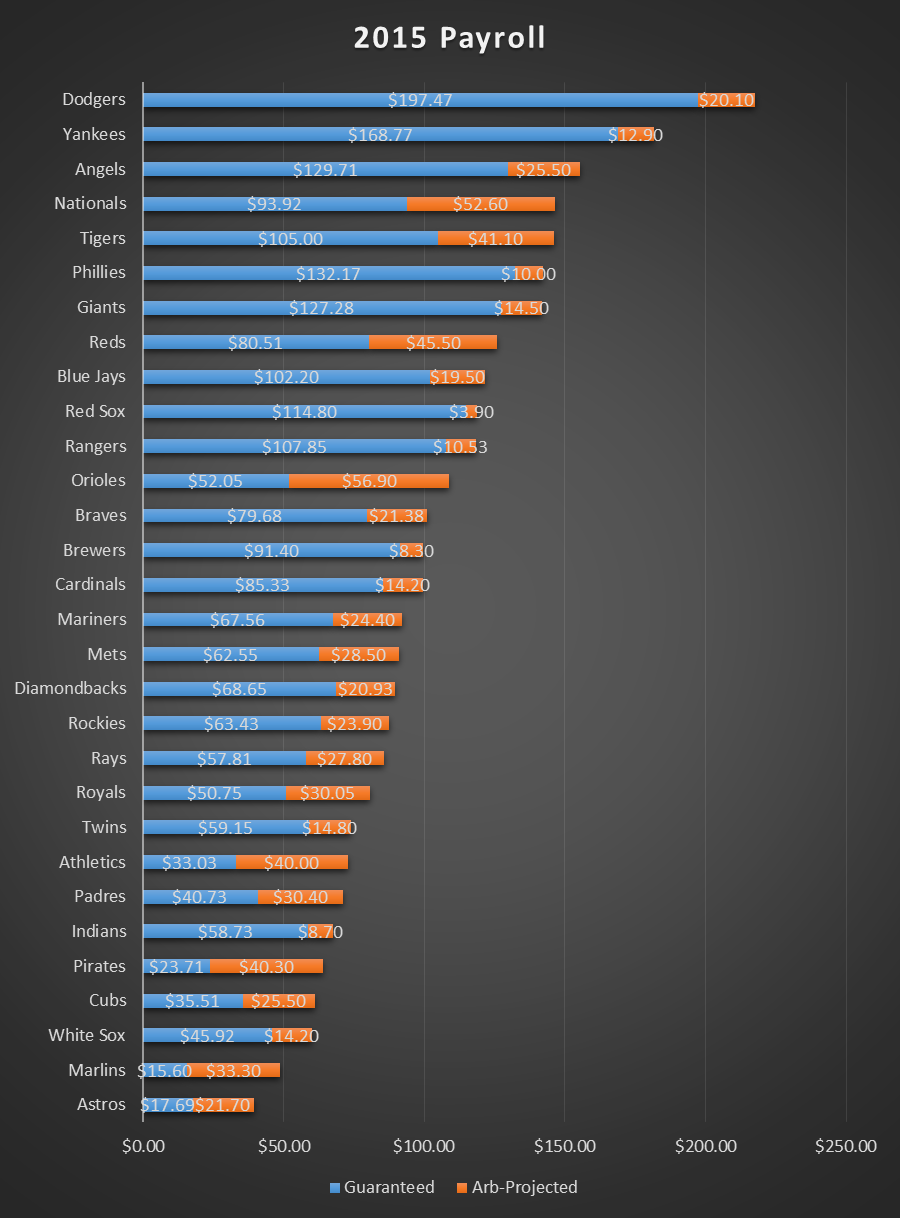 Here is the information in table form (all numbers in $MMs). I have also added a comparison to club's 2014 Opening Day and franchise record payrolls for reference. (Red=currently exceeding; light green=currently short by $0-20MM; dark green=currently short by > $20MM.)