TODAY: The A's have announced the signing of Butler to a three-year deal.
YESTERDAY: The Athletics have agreed to a three-year, $30MM deal with free agent DH Billy Butler, as first reported via Twitter by Robert Murray. ESPN.com's Buster Olney reports that the deal is finalized.
While the contract is a surprise in many respects, its terms were predicted precisely this morning by MLBTR's Steve Adams. As Adams explained in his profile of the designated hitter, a rough 2014 season reduced his value but certainly could not detract entirely from his solid track record and young age.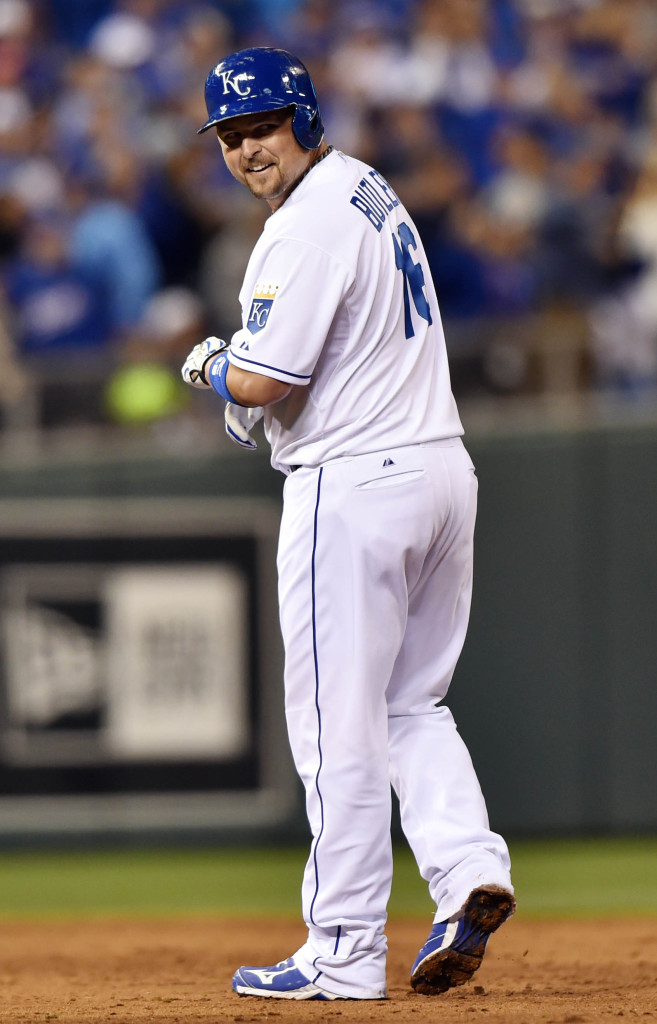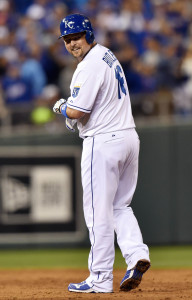 Indeed, Butler is signing on for his age-29 through age-31 seasons, making him a good bit younger than the average free agent. And he brings excellent durability to the table, with a DL-free track  record over the past six seasons.
Given those factors, and Butler's ultimate price tag, it is perhaps surprising that his former club — the Royals — was not able to find a taker for his $12.5MM option before declining it and setting him onto the open market. Olney tweets that K.C. was only interested in a one-year pact, though apparently the rest of the market saw things differently. Of course this is not the first and will not be the last time that a short-fused option or qualifying offer decision turns out to be (arguably) somewhat short-sighted.
Something will have to give for the A's, whose roster is already chock full of players who occupy various value niches for the team. Oakland recently added Kyle Blanks to serve as a right-handed power option. And Craig Gentry functions as a right-handed platoon/bench bat capable of playing the corner outfield. It would certainly seem all but impossible for the team to keep each of those players, add Butler, and maintain two left-handed hitting outfield pieces (Josh Reddick and Sam Fuld) on top of three catching/first base/DH options (Derek Norris, John Jaso, and Stephen Vogt) to go with Brandon Moss and a utility infielder on the active roster.
Of course, Butler's utility to the Athletics would increase significantly if he were capable of manning first base. It is worth noting that he has generally been successful enough against same-handed pitching over his career, posting a 108 wRC+ against righties while mashing lefties to the tune of a 142 wRC+ mark.
Though the O.co Coliseum would not appear to be the kind of park that might lead to a big jump in the long ball category, Butler probably has more in his bat than the mere nine he produced last year. And his low strikeout and high contact numbers probably bode well for the future, the key perhaps will be whether he can create enough solid contact to drive up a .310 BABIP and 6.9% HR/FB from 2014, each of which fell well below his career numbers.